YEAR 22




A ROCK AND A HARD PLACE


by Eric "The Green Herring" Baker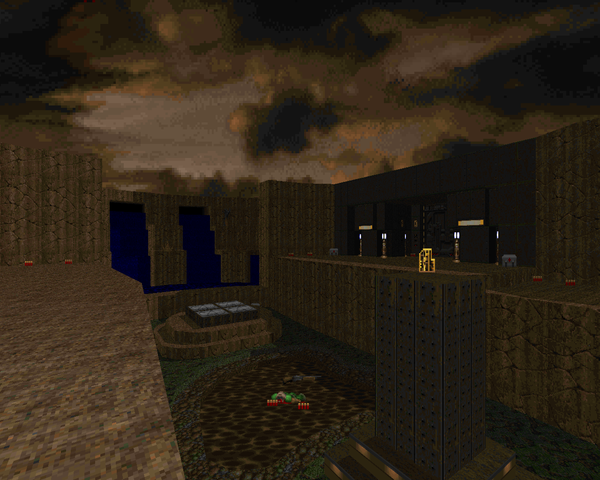 Eric Baker busted out his
Year 21
speedmap in 2008 to celebrate his 21st anniversary on This Island Earth.
Year 22
was made in 2009 for the same purpose, but due to a comedy of errors wasn't released until the tail end of the year, much like the third and as of this post final entry in the trilogy,
Year 23
.
22
, aka
A Rock and a Hard Place
, is another single map replacement to be played in Boom-compatible engines. This time, though, it fills the MAP02 slot, with the intent that the levels can be loaded together and played back to back to form a cohesive narrative.
Year 22
picks up where
21
left off. You've stepped through the still-active warp gate at a military installation thought abandoned only to find it quite inhabited and the gate fully functional, sending you to some Godforsaken canyon in who knows where. To add insult to injury, the trip seems to have been a one-way ticket.