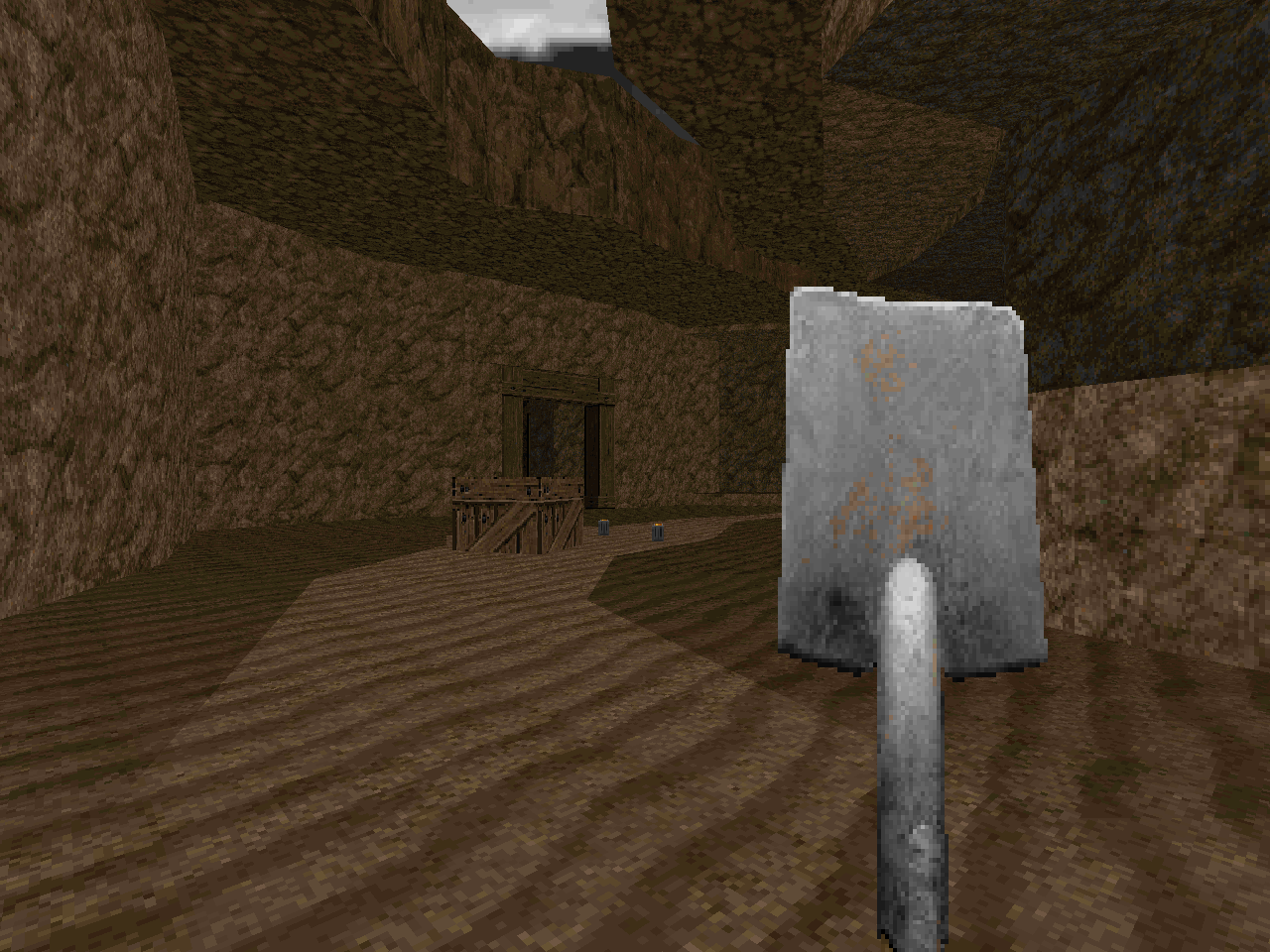 People can do crazy things with
Doom
. After cracking open
You Dig
, a single map for
Doom II
released in 2014, I was surprised to find that there is no crazy BEX or DEH to assist with Tuxlar's level design, which means that all of this is pure sector wizardry. As to what kind of wizardry... Well, the author is attempting to marry two very different gameplay experiences. In one corner,
Doom II
. In the other, the vast progeny of
Infiniminer
. That's right; in this PWAD, you dig. You dig a lot. You dig because you're stuck in some kind of cavern and have to find your way out, shovel in hand.