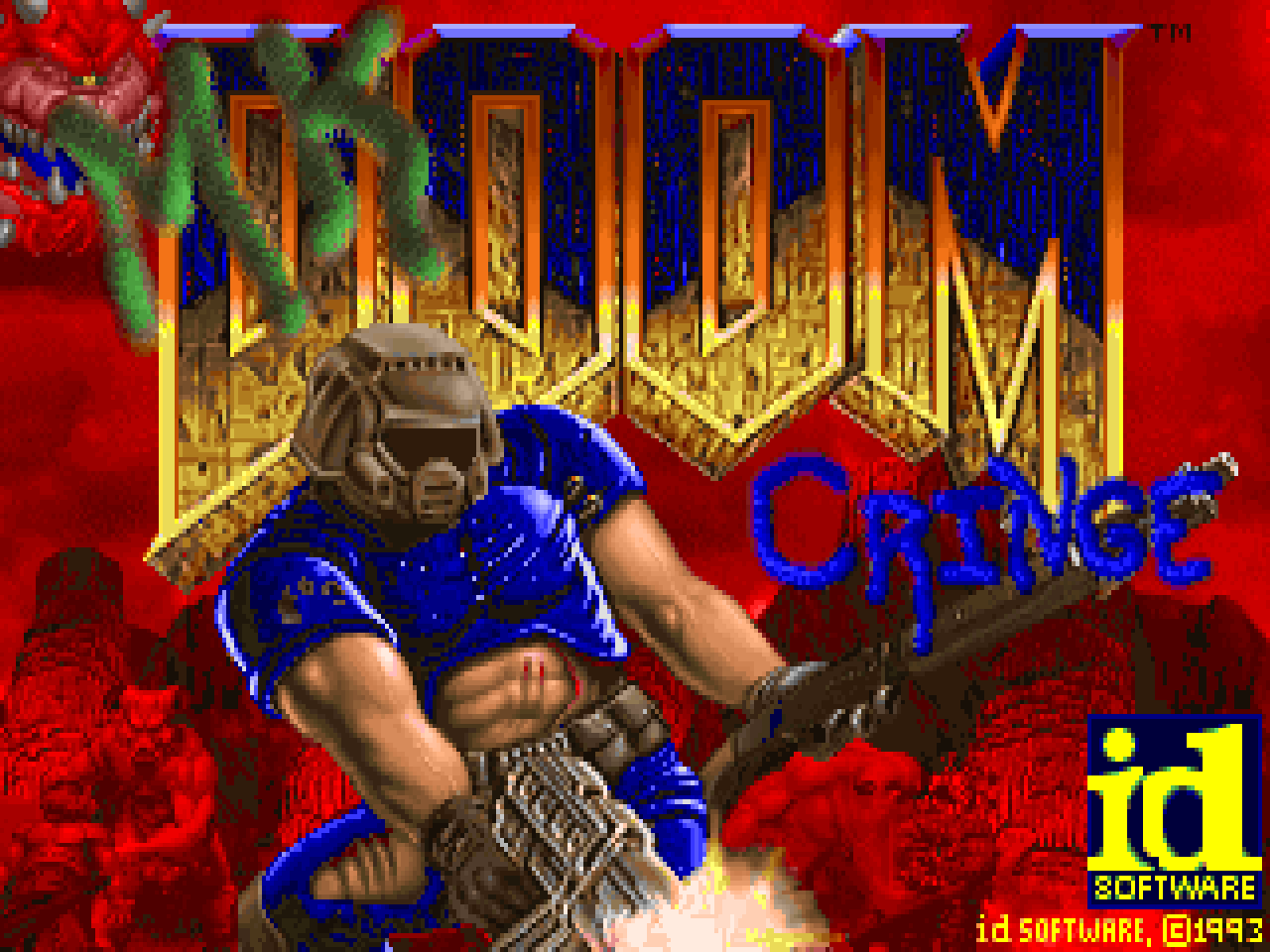 In the
Doom
community, Mark Klem is known primarily for his musical contributions. He was responsible for the entire score of the original
Memento Mori
but had a major role in the soundtracks of other classic projects like
Requiem
,
S.T.R.A.I.N.
, and
MM2
. He made maps, too, for the same megaWADs as his good friend Eric Sargent. However their partnership began it made its official debut with
CRINGE!
, an episode two replacement for the original
Doom
. Released toward the tail end of 1994 (and uploaded specifically to the /idgames archive in 1995), it is a perfect example of the raw weirdness perpetuated during the community's early years. I suspect that the majority of modern players will hate it with a passion. The ones who don't, though, may be drawn into its unearthly delights.