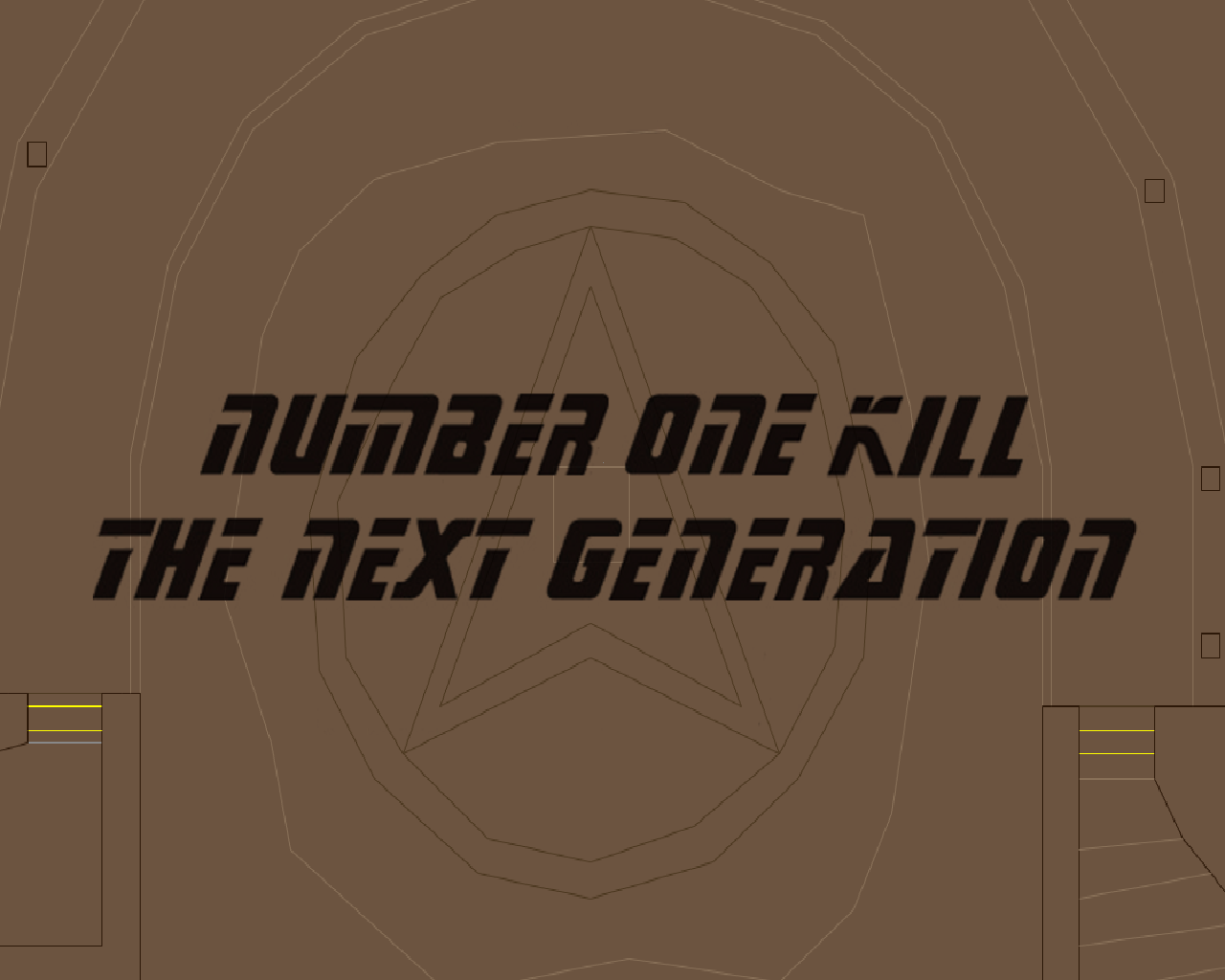 Angelo Jefferson loved
Doom
, but it's also clear that he loved
Star Trek
.
Number One Kill The Next Generation
is a
Doom II
megaWAD released in 1997 clocking in at twenty-two levels. Jefferson claims it's actually twenty-three, with one of these maps actually counting as two. That's probably "Entryway", which has a massive secret annex. Anyway, Jefferson promised a Number One Kill The Final Frontier to round out the ending episode, but after about seventeen years it looks like it'll remain an Undiscovered Country. It's a curse, since Jefferson clearly had some talent when it came to map design, but a slight blessing, since many of the big fights in these levels don't seem remotely fair. As with his previous
#1KILL
, there is no story, just a lot of demons to kill.