by "Revenant100"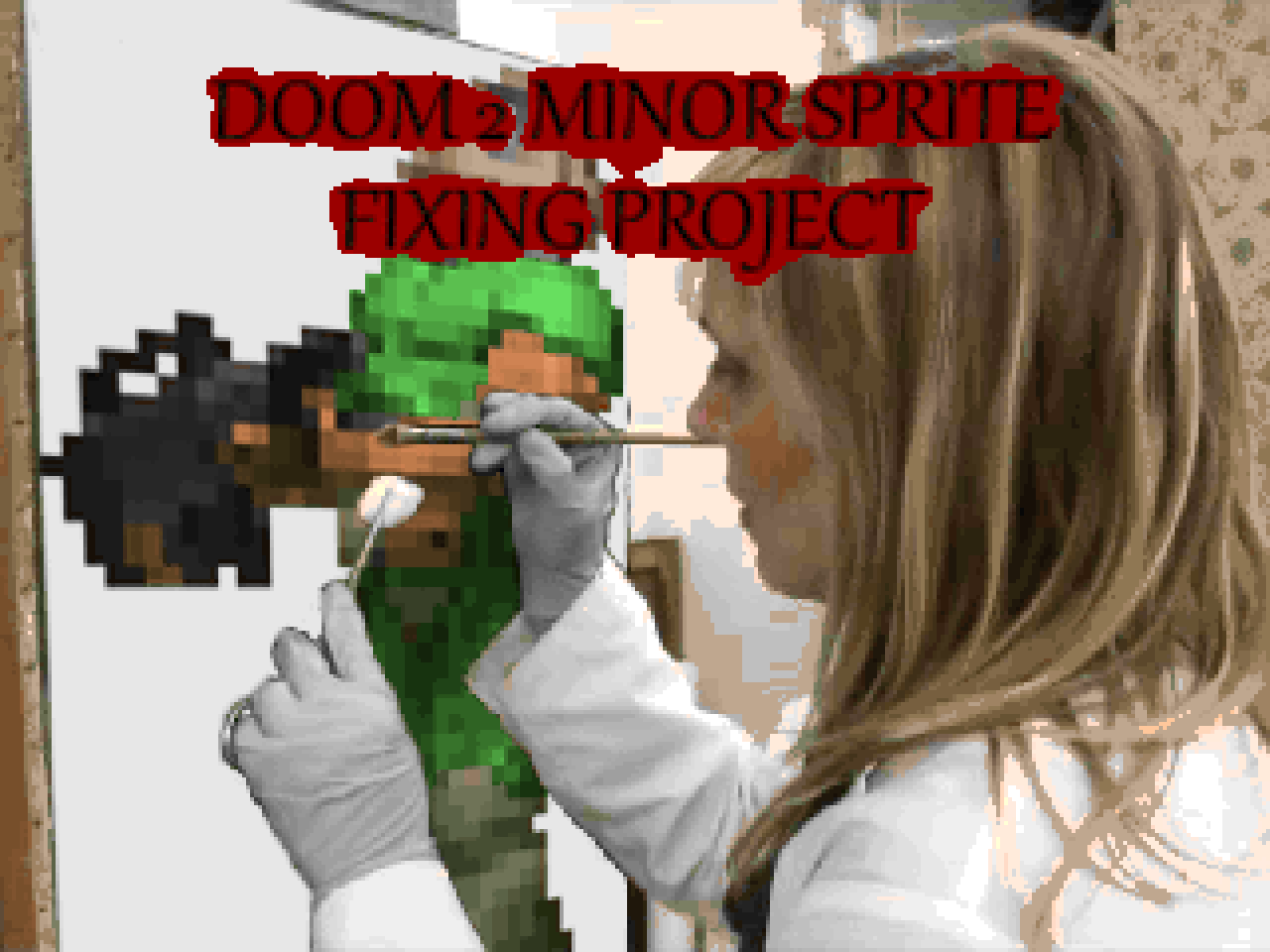 id kickstarted a legendary legacy of user-created content, all built on a set of rock solid assets. Plenty of people not satisfied with
Doom
's lo-res aesthetic have tried their hand at trying to re-make the textures and sprites to something more pleasing to them, with the latter typically resulting in unintentionally hilarious 3D models or painstakingly smudged upscales. I initially thought the original look to be pixel perfect but over the years I've noticed a handful of imperfections only to simply accept them as the quirks of doing business. Enter the
Doom 2 Minor Sprite Fixing Project
, a deep dive of the base resources. Revenant100 corrects these very issues as well as a host of things that casual - perhaps MOST - players have probably never noticed.