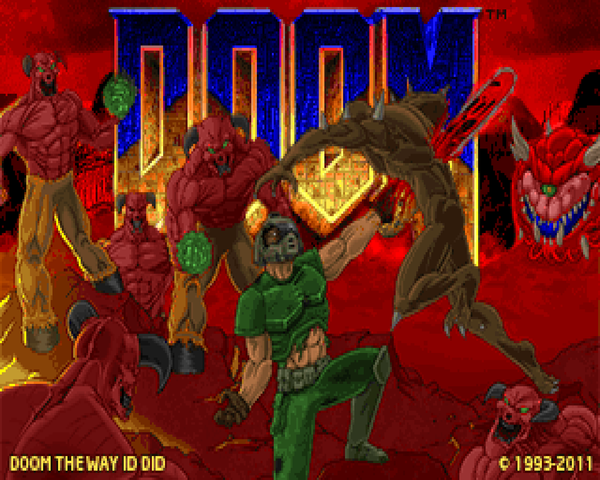 In the latter half of 2010,
Jason "Hellbent" Root
more or less kicked off
Doom the Way id Did
, a project that aimed to recreate the feel of
Doom
's original three episodes by mimicking the design traits of the authors. Mappers flocked to the project, with a total of 95 submitted levels. That's enough for three brand new OG
Doom
megaWADs! (Still waiting on the official releases of the "rejects".)
DTWID
represents the cream of the crop, as selected by the project leads. The original aim was that each map could be seamlessly inserted into the running with no one the wiser. Of course, to better flesh out the episodes, beginning and boss maps were created. I feel comfortable in saying that even these well-trodden concepts had some new life breathed into them.