by Mike Alfredson aka "Use3D"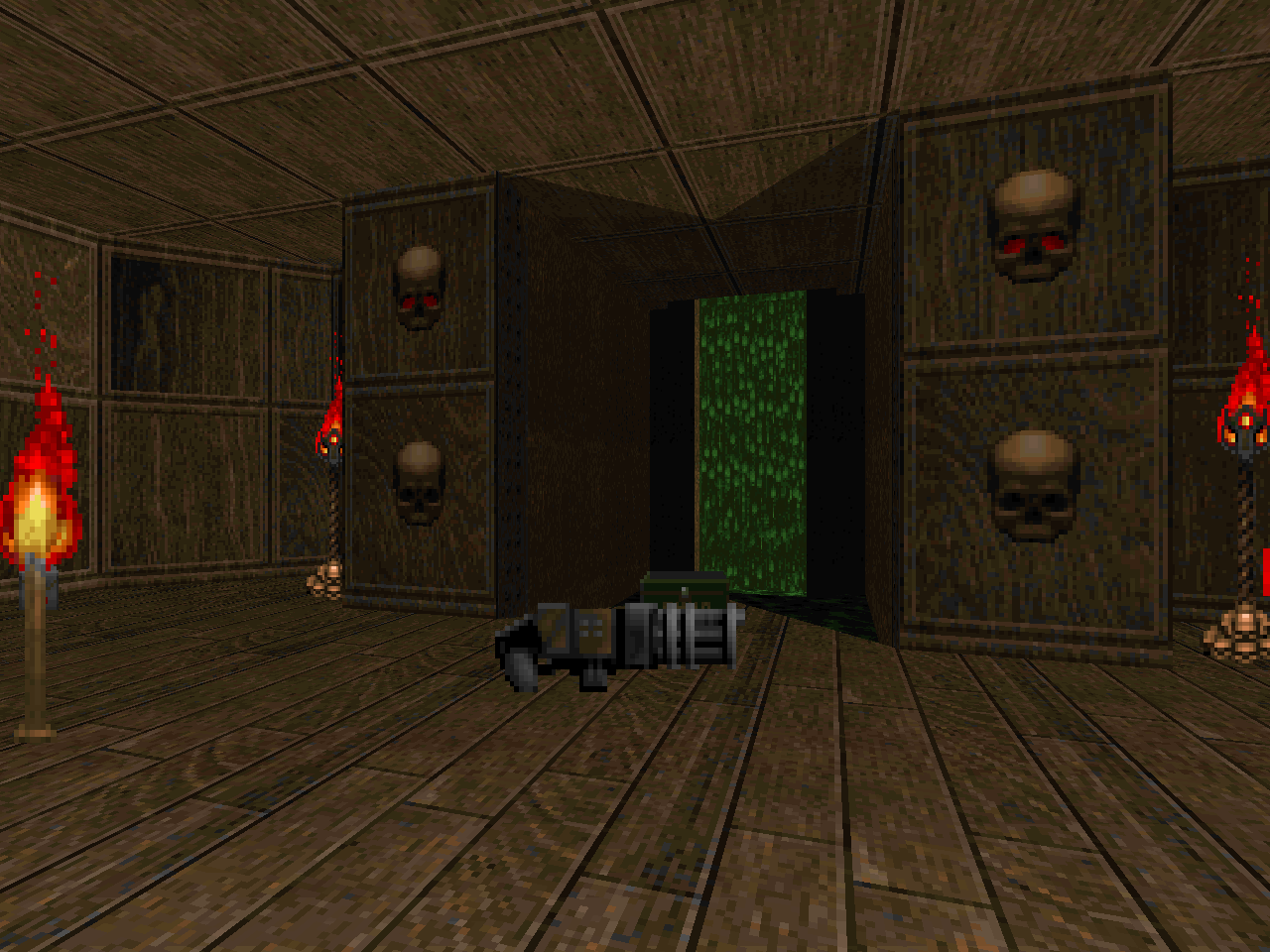 Mike's most recent release was as part of
Ultimate Doom the Way id Did
but he's been a low key contributor to big names like the
Community Chest
series and
Back to Saturn X
. Not to forget the original
DtWiD
, of course. All of his solo single-level publications are effectively archival releases and generally old ones at that, either from the category of "
Nilla Doom
reject" or "old level that predates
Nilla Doom
". I assume, anyway, as the former levels go out of their way to say that they were made for and then cut from the running order of his in-development megaWAD. Like
Soulcage
,
Hell Pit
is a map from the latter category, a
Doom II
MAP26 replacement that was handcrafted back in 1996 only to be uploaded much later in early 2004.