by Gene Bird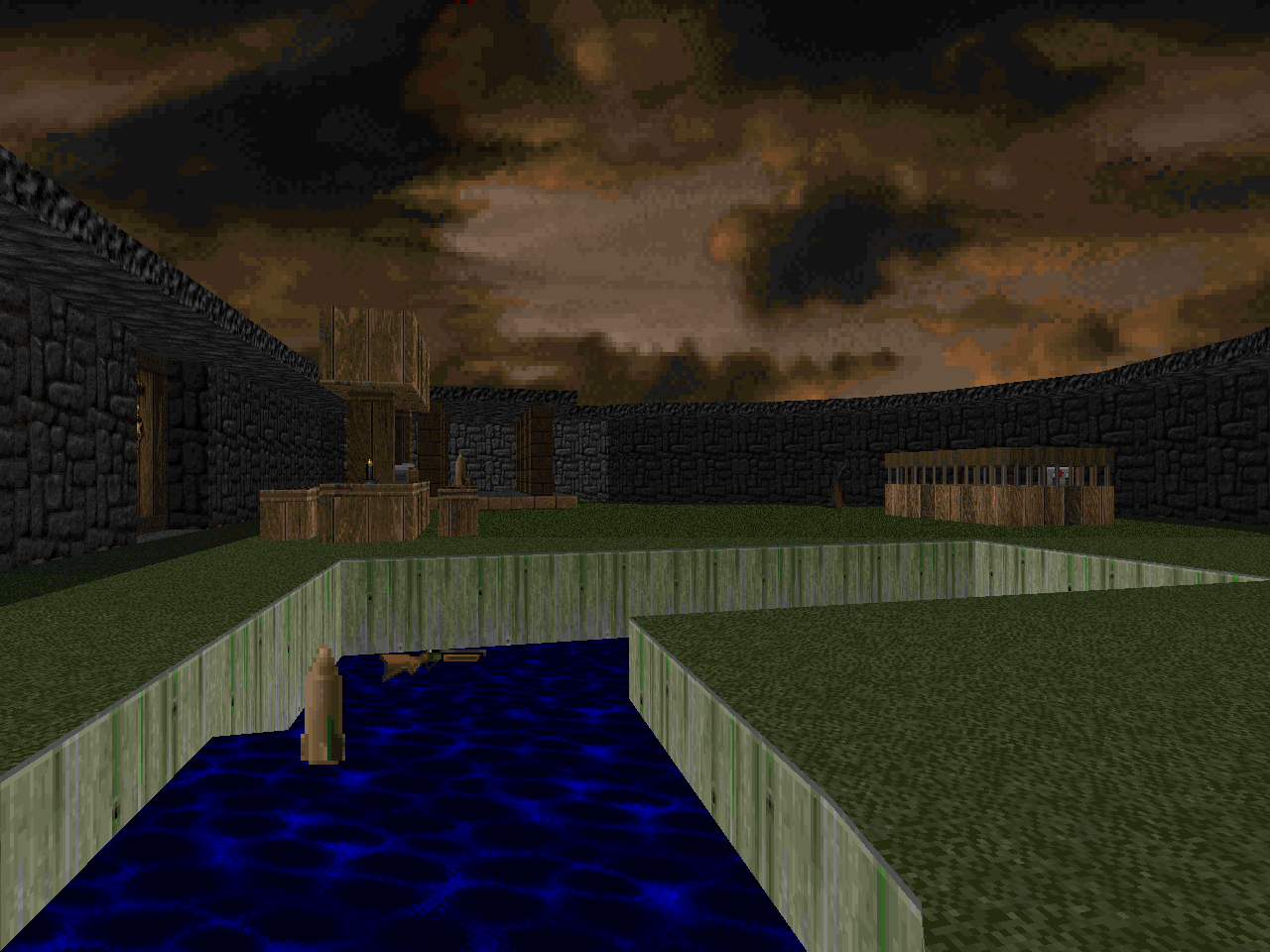 Gene Bird was a fairly big contributor to both the original
Community Chest
as well as
CCHEST2
. All of his submissions to each were previously released as part of his
Blind Alley
series, however, much like fellow participant Sphagne.
BNDALY
is all over the place in the archives because GB had made some if not most of the material during the previous five years and finally started polishing it to a comfortable level in late 2002. He also says that the finished episode would contain somewhere between seven and ten levels. SPOILER: The
Blind Alley
catalogue spans fifteen entries, more than half of the alphabet. I say that because all of these levels were given a corresponding alpha(-numeric) character.
Nukage
, for instance, is "O" (judging by the filename) and would have occupied MAP24. Because one can never get enough D_RUNNIN, though, it is a MAP01 replacement.