BLIND ALLEY B.
OCTAGON OF FEAR
by Gene Bird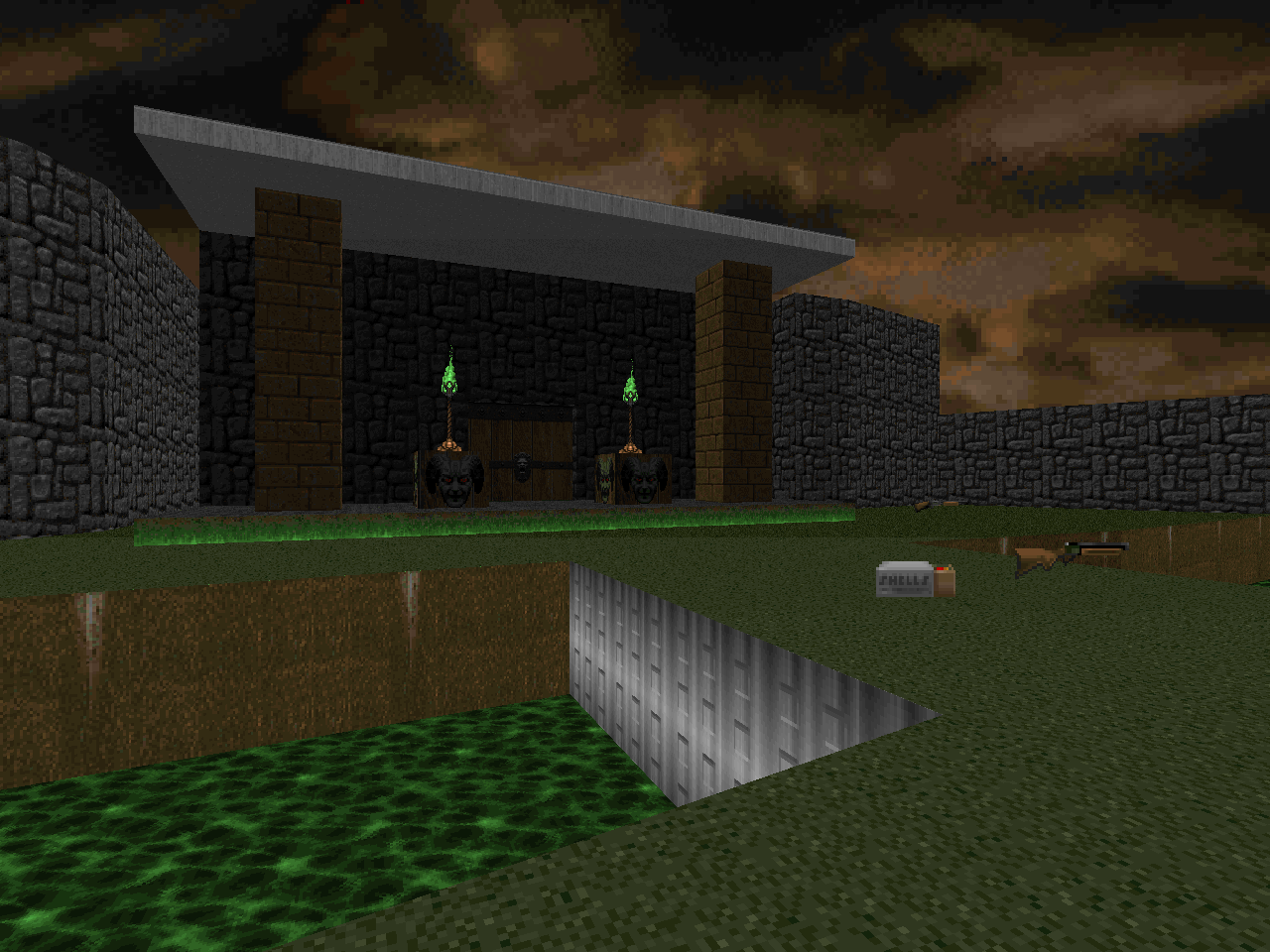 Gene Bird had been a
Doom
hobbyist for some time before releasing the pieces of his Blind Alley series. It was basically a rainy-day megaWAD, developed since 1997, that he started polishing to publish in 2002. Eight of the fifteen maps made their way into
Community Chest
and
CCHEST2
, back when the folks involved were more enamored of the idea of pooling their levels together to make a megaWAD. (As opposed to, say, the level of quality control imposed on - most recently -
CCHEST4
.) It's sad to think that Bird is unfavorably remembered as a provider of filler levels, though I suppose that it's better than his peer and correspondent Kevin Reay's divisive legacy. Almost every entry in the Blind Alley series has an alpha-numeric designator and
Octagon of Fear
is "B". This references its slot in the to-be-finished megaWAD's running order, in this case MAP11. As it is presented here, however, it is a MAP01 replacement for
Doom II
, released in March of 2003.