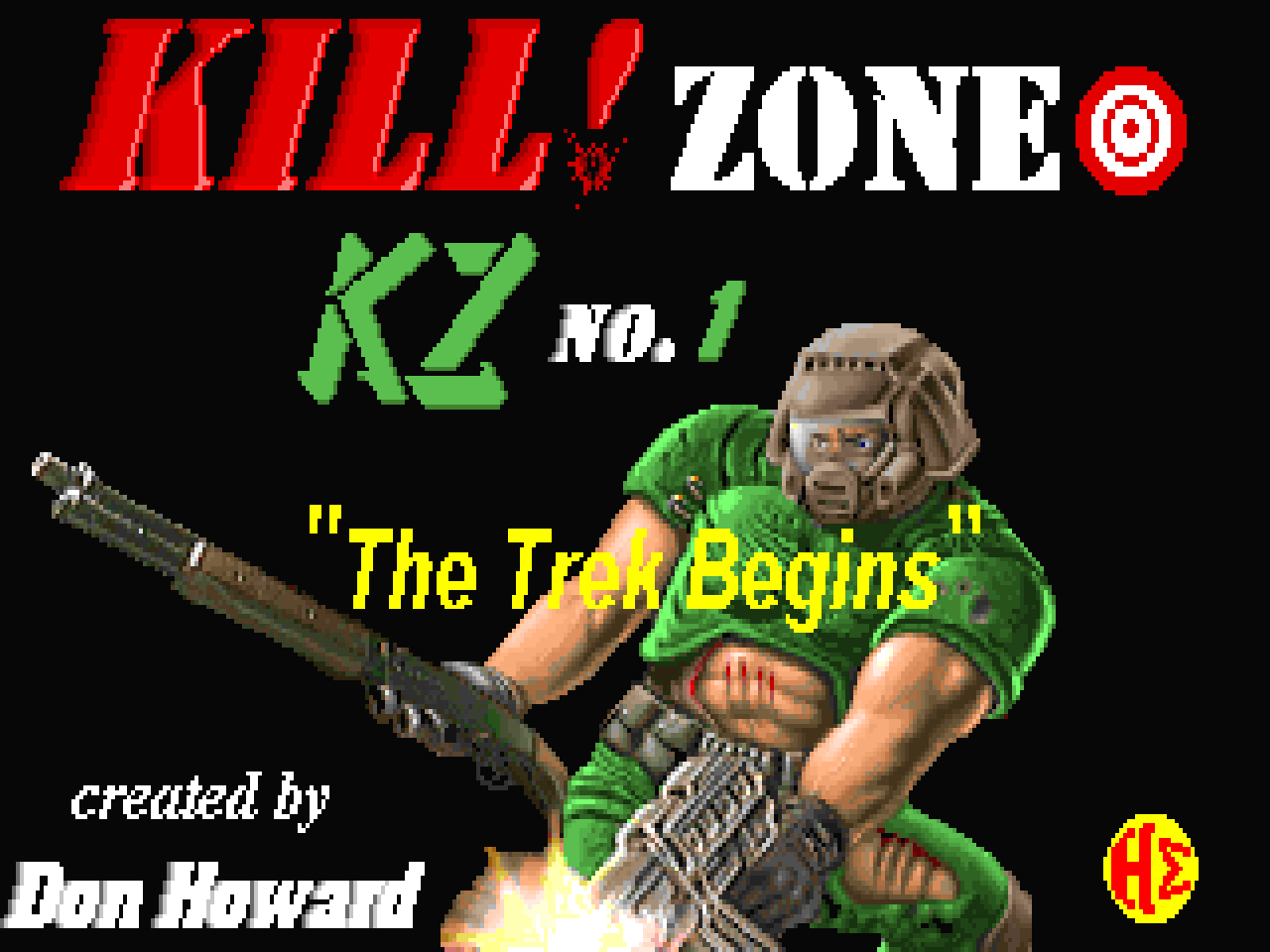 Once a year or so someone starts a "Most Underrated WADs" thread on Doomworld and it seems like Donald Howard's
Kill! Zone
(and its sequel,
KILLZON2
) are perennial favorites. Don's fanciful publishing house was Heuristic Software, though whether he had anything to do with the then defunct chess game company is beyond me. A reading of the now archived Team TNT roster reveals that he is also the same Don Howard who contributed three levels to
Daedalus: Alien Defense
. His debut,
Vile-Lab
, is apparently lost to the sands of time. 
KZ#1
 is a seven-map episode for
Doom II
and was published in 1996. The author did not bother attempting to establish any semblance of a narrative but if it bears any relation to the tongue-in-cheek follow-up then each of the maps represents a separate bastion of Hellspawn rather than a single adventure with multiple stages.