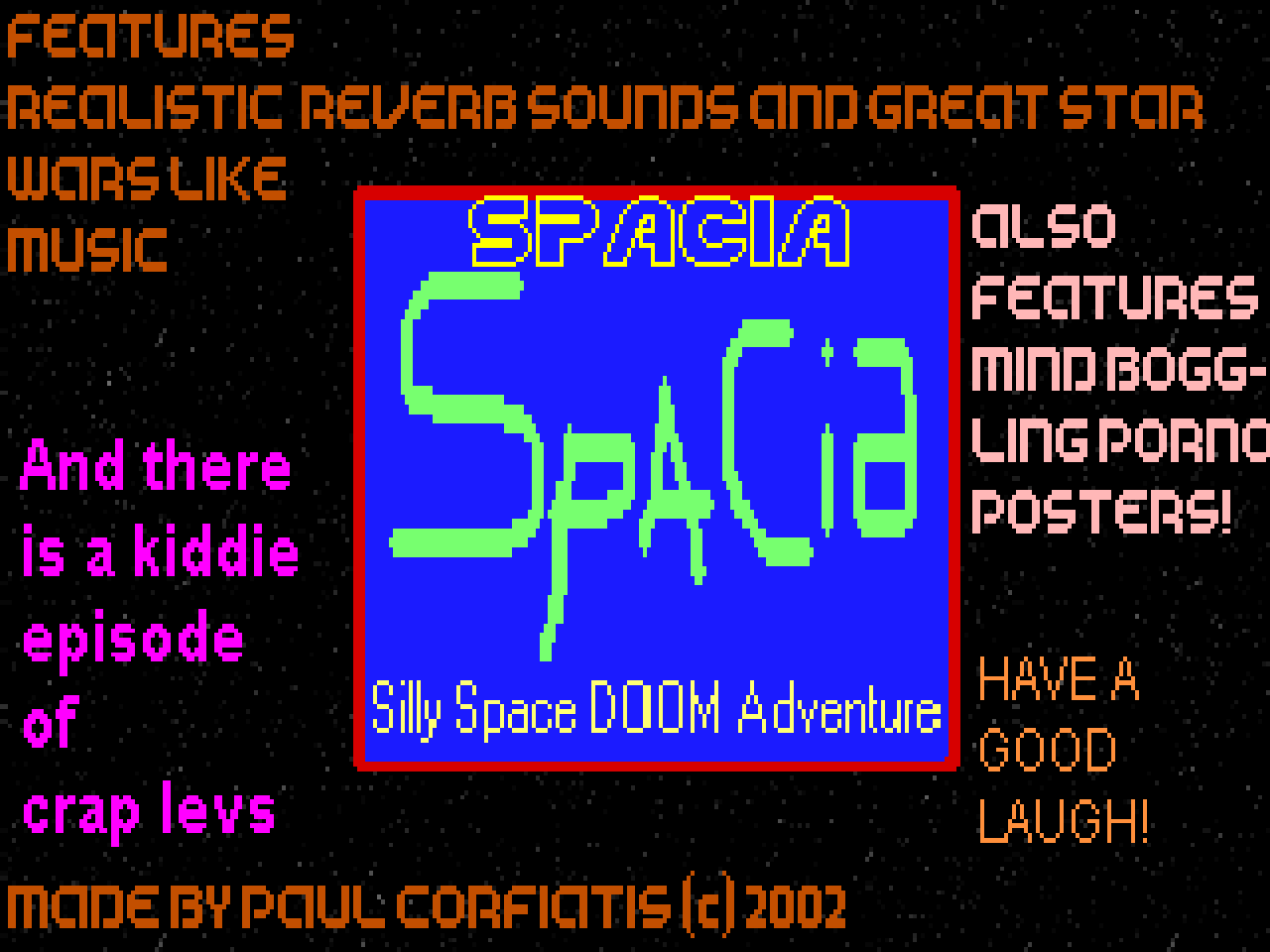 2002: A Doom Odyssey
is fondly remembered by a multitude of players, enshrining a stable of authors - Paul Corfiatis, Kristian Aro, Christian Hansen, and others - in the minds of many.
SPACIA
is much less so. Released earlier in the same year, this twenty-two level
Doom II
mapset followed
Elliot Goblet
in marking the beginning of pcorf's jokeWAD period. If bearing witness to someone's clumsy attempts at humor in the idtech1 engine is not your cup of tea, especially when it's rife with senseless softcore pornography wall textures, then you can safely sit this one out.