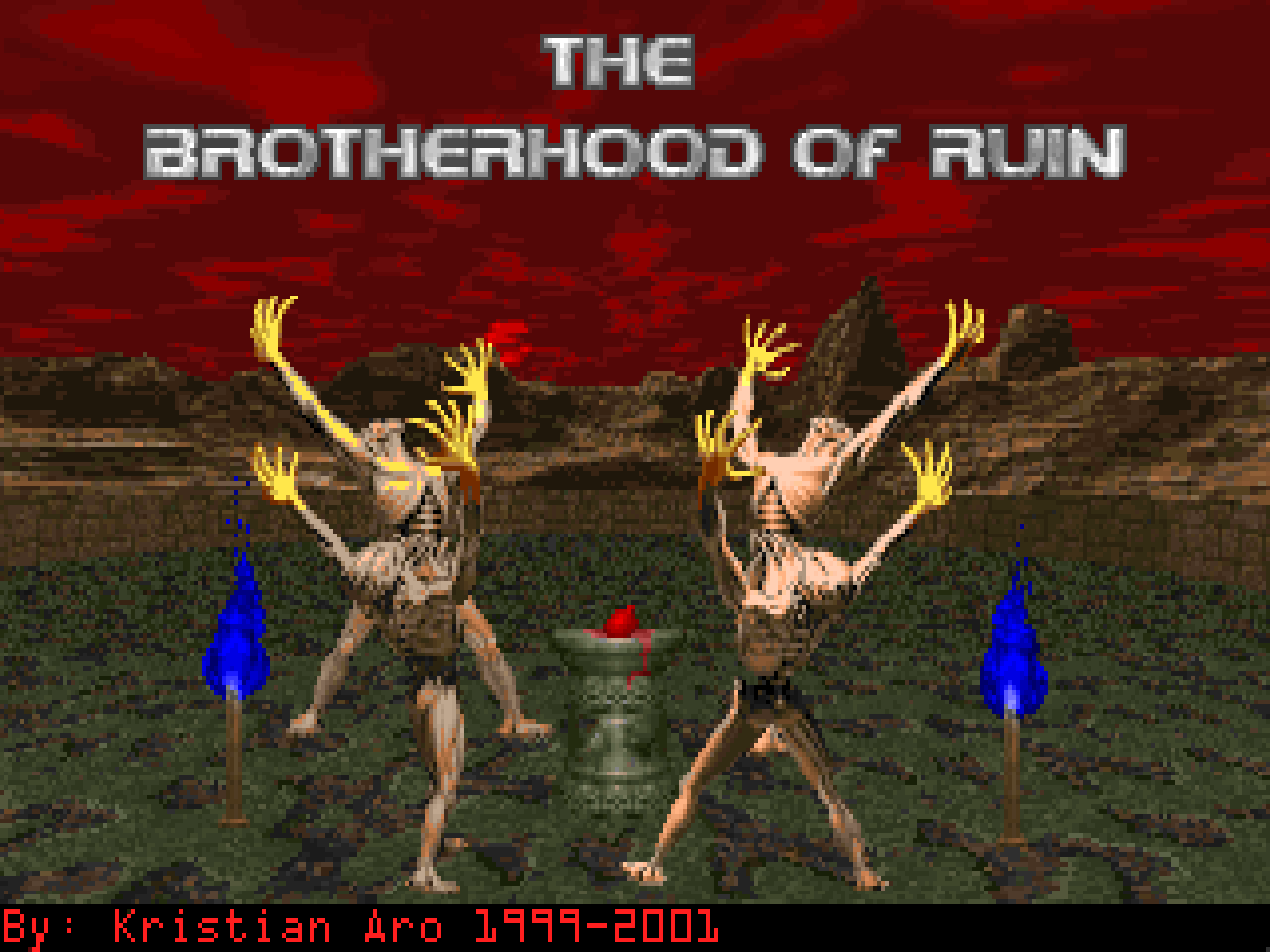 In recent years Kristian Aro is recognized more for his work with his soul brother, Paul Corfiatis, but he was a pretty prolific solo author prior to joining up for
Death Tormention II
and later
2002: A Doom Odyssey
. It's actually pretty fascinating to follow, from the very early and rough
20 Days in Hell
to the functional
32 Hours in Pain
, afterward hitting his stride with
1 Day of Hellish Revenge
.
The Brotherhood of Ruin
found its way into Doomworld's Top 10 WADs of 2003 but its original date of release - wherever that happened to be - was 2001. It's a seven-map episode for
Doom II
, was designed to be played in Boom-compatible source ports, and is primarily themed around the ancient Mesoamerican temple texture set used in 
Hexen II
's second hub.