by Fredrik Johansson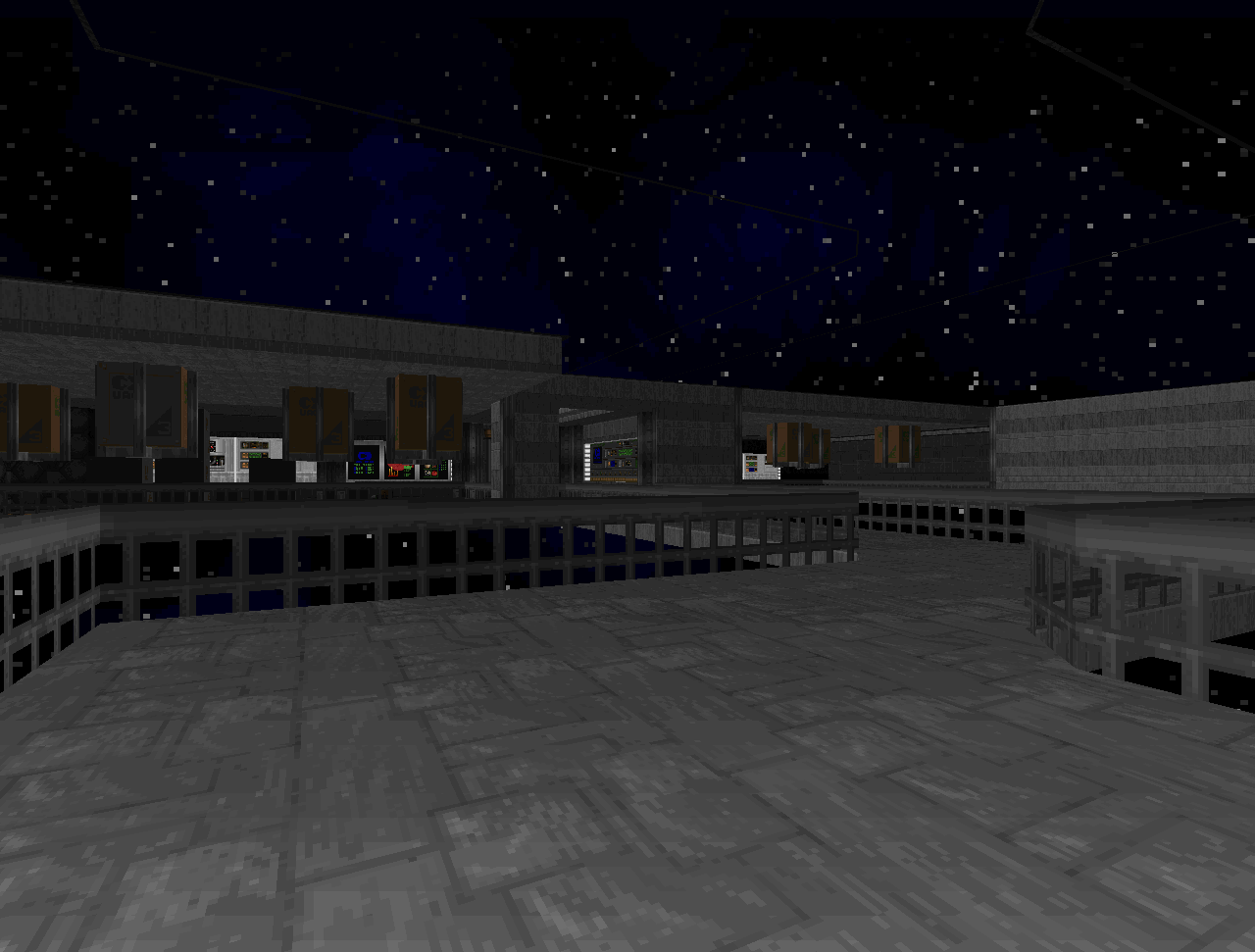 The original
Vrack
was released back in 2000, inspired by
Dystopia 3
's MAP04 and LucasArts's
Dark Forces
. The name of the game was a base in space and a big one at that. Fredrik's orbital platform was a pretty novel setting, but it didn't quite catch the eye of the public as strongly as its sequel did, leading to its enshrinement as one of Doomworld's Top 10 WADs of 2001. There are actually two versions of the sequel on the archives,
original
and
extra crispy (2b)
. All of the changes are under the hood, adding Deathmatch starts, a REJECT table, and cleaning up the artificiality of the void; the original remains for demo compatibility purposes. That said, this review was written on
Vrack 2b
, a MAP01 replacement for
Doom II
and designed for Boom.