HERETIC:
DARK DEITY'S BASTION
by "Vordakk" aka "Stormwalker"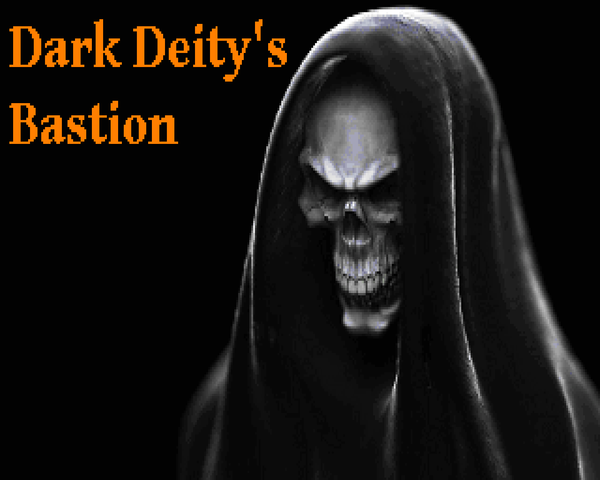 Doomworld forum superstar Vordakk felt so gracious as to supply
Heretic
fans with a followup to his
Call of the Apostate
episode, an E1M1 map replacement. Much like his previous work,
Dark Deity's Bastion
is pretty much 
Heretic+
. There are scant few ZDoom features, mainly adding in the final bosses as well as some puzzle hints in slightly cryptic lyrics, but in practice this is basically
Heretic
minus limits. There is no included story in the .TXT, but by the title you can more or less intuit the action. Corvus is in some misbegotten citadel, the bastion of a dark deity. Whether he's actively hunting something or just hanging out on his endless trek back to his homeworld is left up to the player's imagination.