EXTREME WEAPON PACK


by "Doggo120"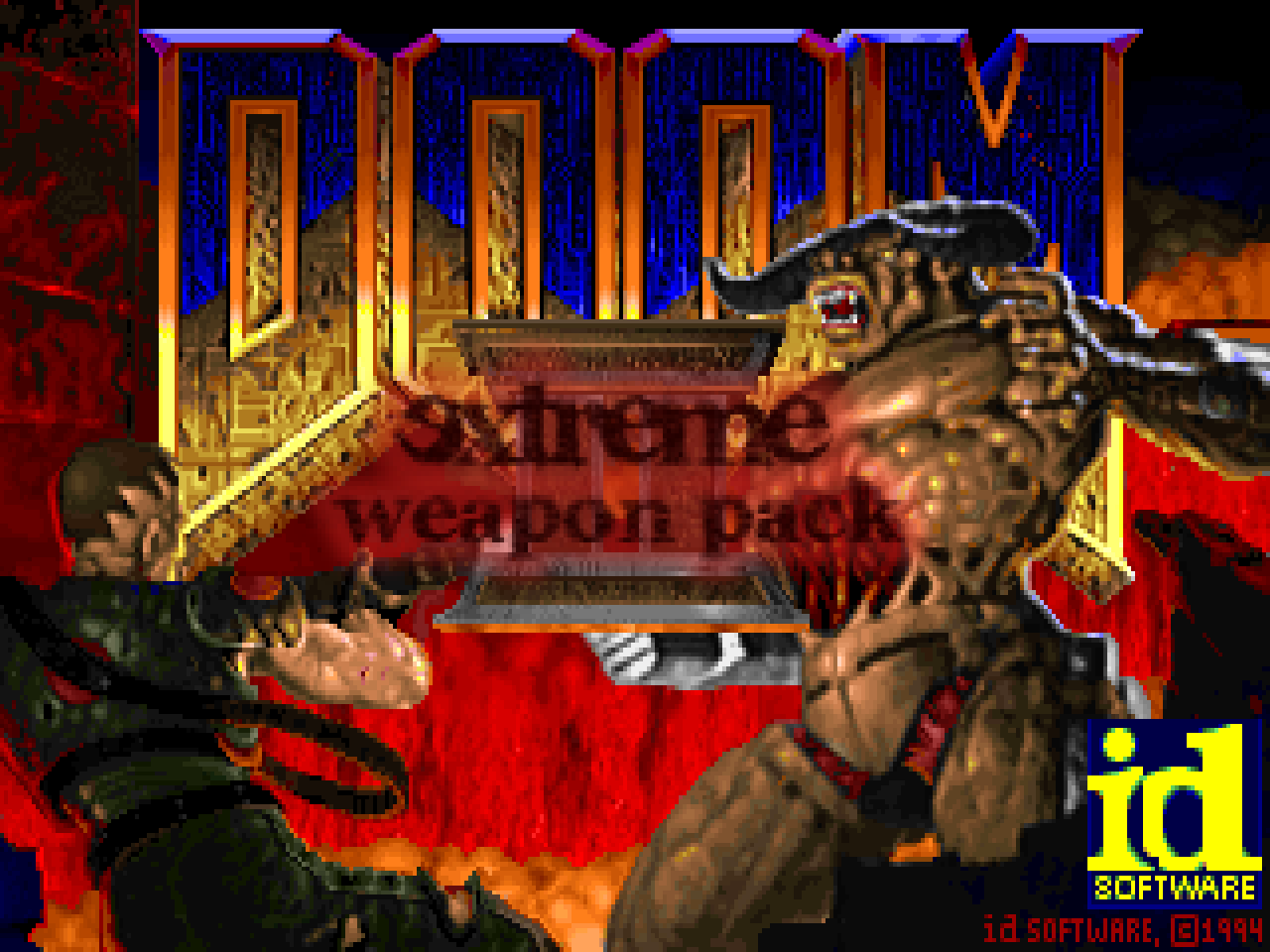 Simply not telling anyone about
Extreme Weapon Pack
would be the worst offense I could commit. Explaining it before you get a chance to see it yourself would be the second worst. So, gentle reader, before you skim any further, ask yourself: "Do I want to spoil the surprise for myself?" You could load this mod up in ZDoom, very quickly, and discover on your own the twisted secret behind Doggo120's 2013 masterpiece. I guess if you're allergic to ZDoom mods, you wouldn't care to try. However, I IMPLORE you to load
Extreme Weapon Pack
up and experience it before you take a peek at the man behind the curtain.