by "Memfis" and Aleks Shahov aka "Plut"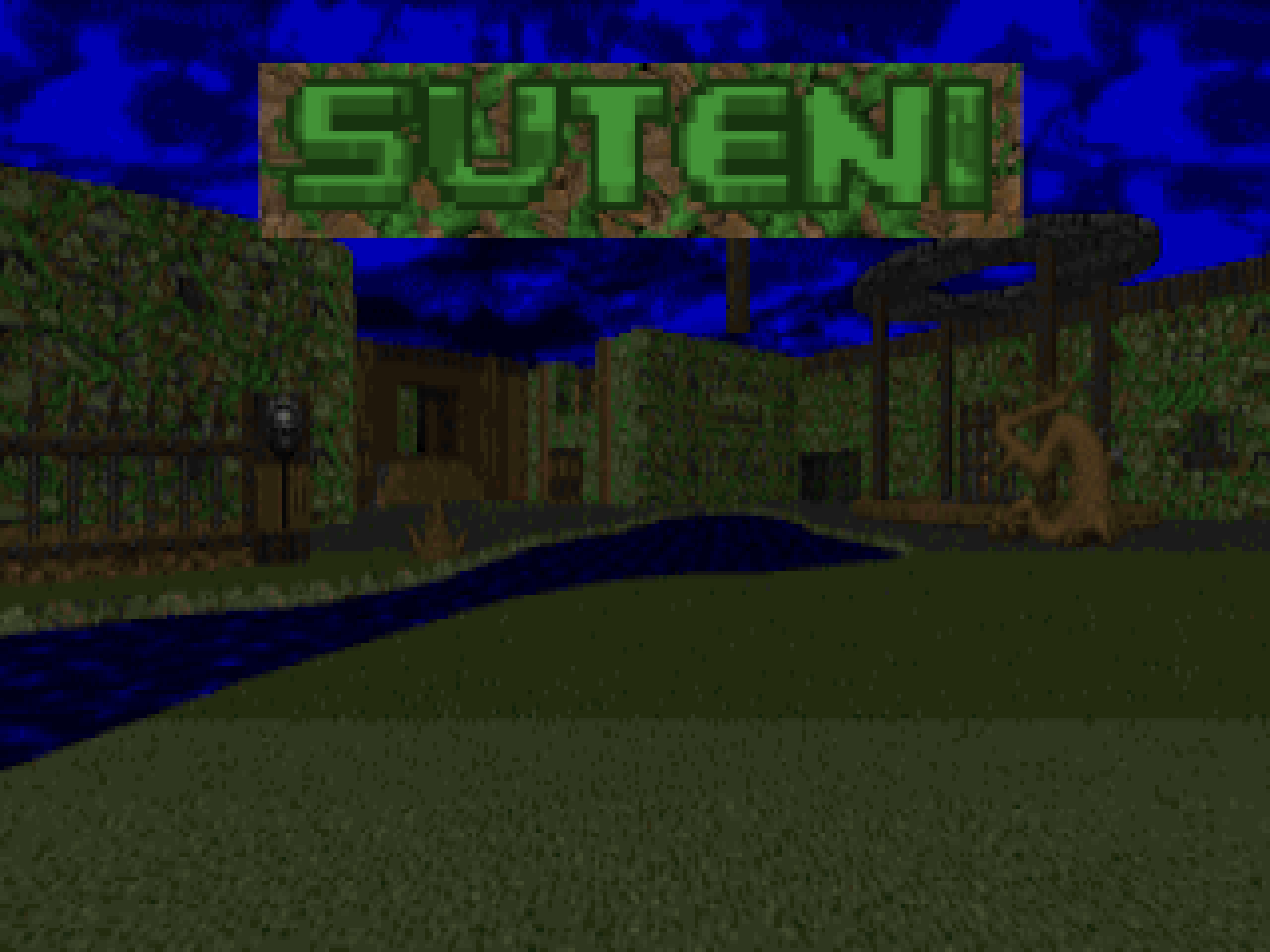 Memfis has had a long and obscenely productive authorial career. 2011-2012 was a sort of warming-up period, followed by an even more prolific string of ideas in 2013-2015.
Suteni
isn't the last of his '12 period - that honor belongs to
Horalky
- but it wasn't uploaded into 2014, part of a huge dump to /idgames. Of all his early releases it's distinct for being a tag team feature. I dunno what sort of relationship Memfis and Plut had back in 2012 but they appear to share some similar interests. After all, they both cameoed in the French community's
3 Heures d'Agonie II
. On this particular occasion they collaborated to produce a MAP01 replacement for
Doom II
that affirms compatibility with limit-removing ports.