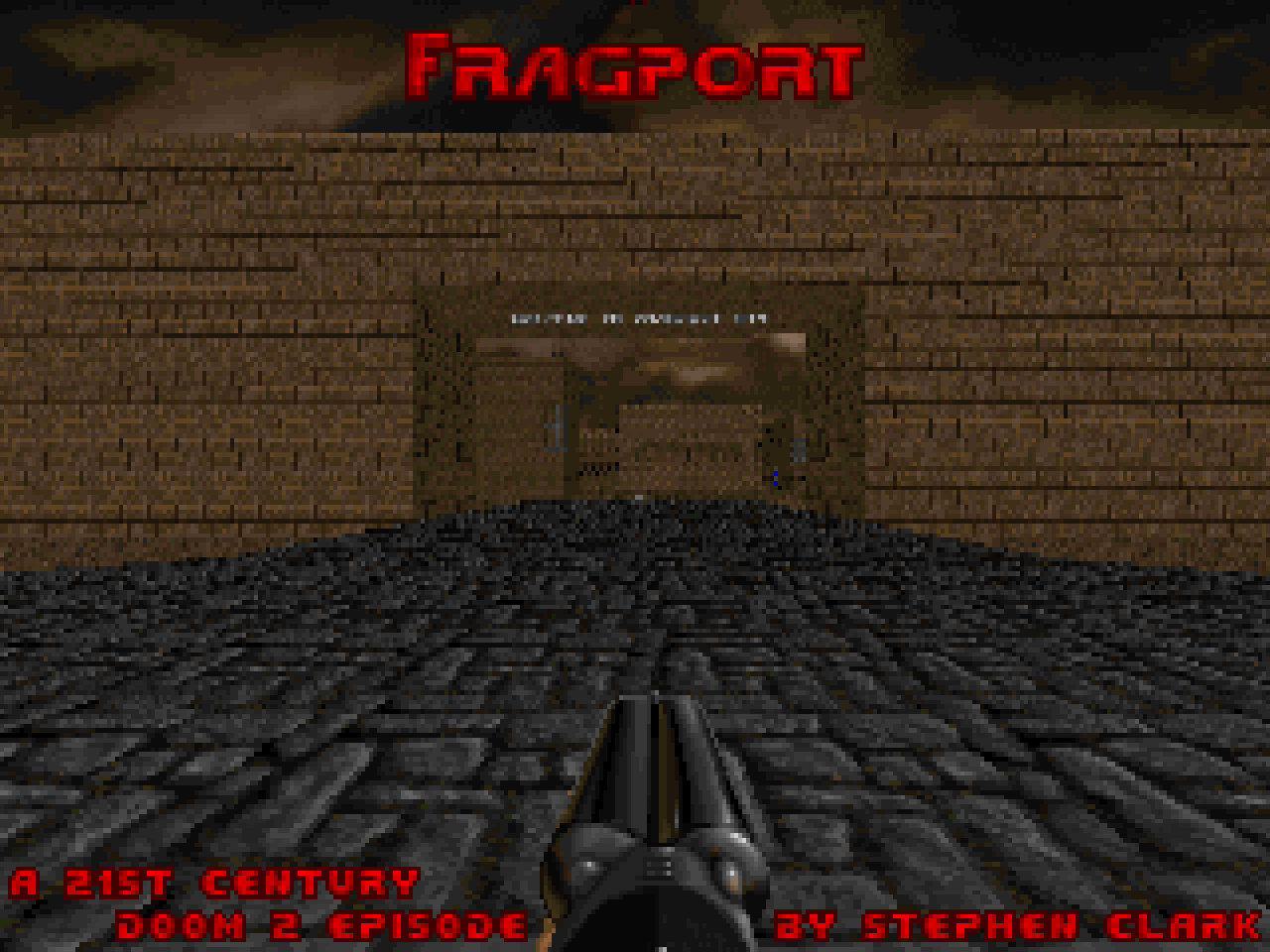 Stephen Clark. Newstuff reviewer, ZDoom guru, The Ultimate Doomer. All of Clark's critical successes -
007: License to Spell Doom
,
Super Sonic Doom
, and
Serpent: Resurrection
- were ZDoom releases.
Fragport
, his debut, is a little different. Conceived for vanilla
Doom II
, Stephen tried to leverage as many tricks as he could think of in order to show just how hard the original executable could cook. Sure, some suspension of disbelief is required, but that is generally the nature of the beast when it comes to doing anything complex in DOOM2.EXE.
Fragport
was originally released in 2001 and it is a full game replacement. I've seen it passed around the internet as BOOMSKY, much to my confusion. In the absence of any clarifying information I would stick to the official version found on /idgames.