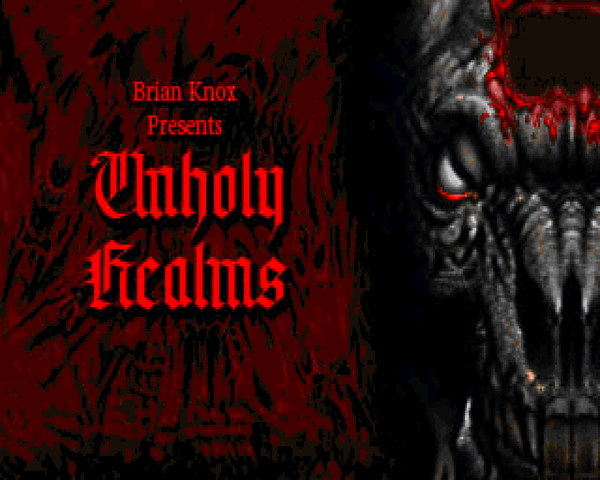 I've bugged a lot of people about a lot of projects, but I think I've ridden Doomworld Forums superstar Brian "Snakes" Knox's ass more than most.
Unholy Realms
started up back in early 2010 and has been kicking around during the majority of Knox's mapping career, finally seeing release in 2013. It's a limit-removing megaWAD for
Doom II
that gets some more use out of the
Community Chest 4
texture pack, now fairly well known, but still appreciated to give these works some flair beyond plain ol' vanilla textures. As far as story goes, Knox emulates his forbears with a quick blurb about sections of reality being pulled from Hell and merged in the vision of the Icon of Sin, with you setting out to end shit before it all goes to Hell.