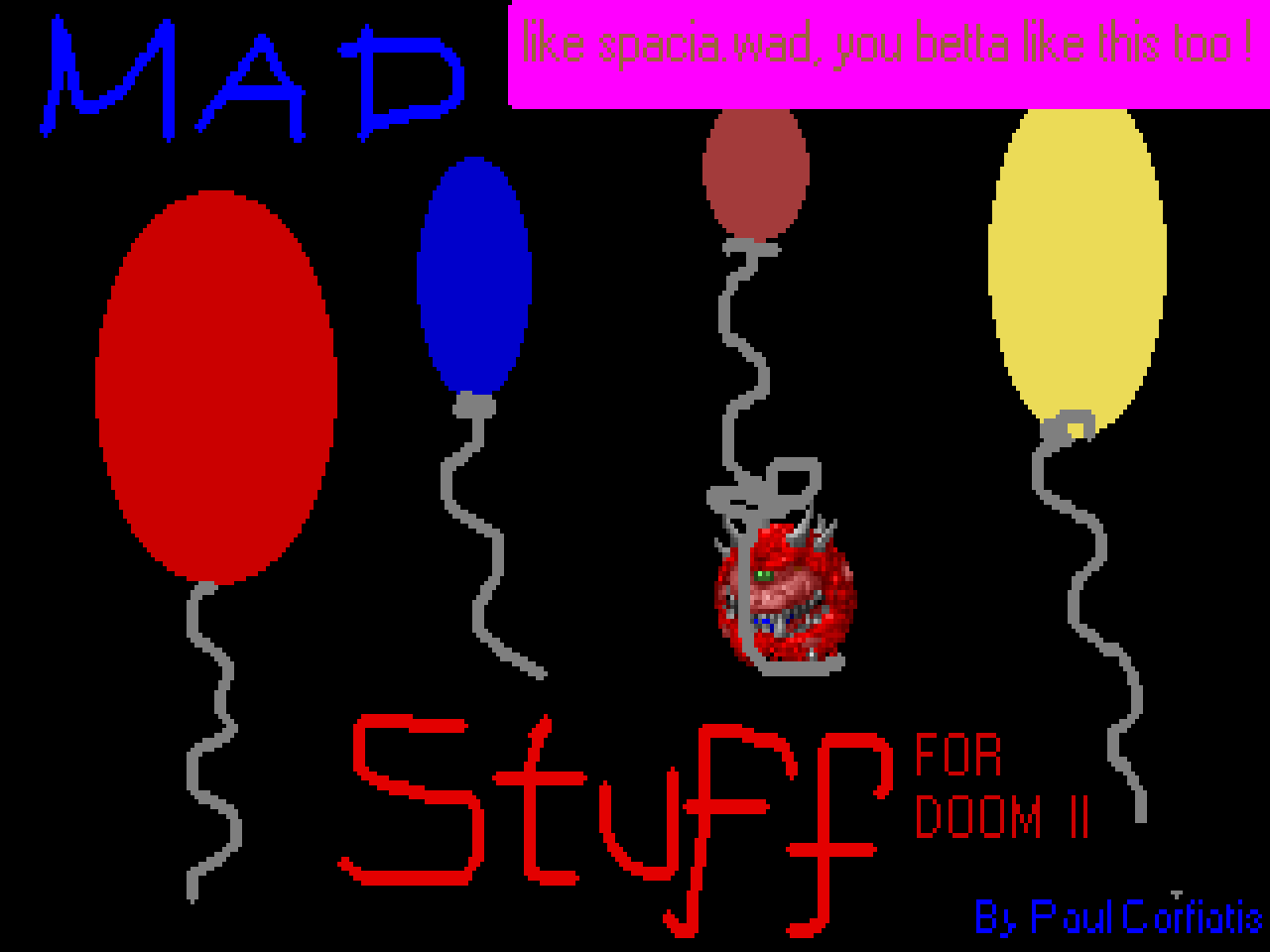 In 2002 Paul Corfiatis had contracted a case of jokeWAD fever. Sure, the first glimpses were there with
Elliot Goblet
in 2001. 
SPACIA
crystallized another side of pcorf, though, one looking to get some laughs from the community through absurdity whether it be porn in otherwise unremarkable space levels, garish MSPaint textures, or cumbersome sound replacements.
MAD STUFF FOR DOOM 2
continues the trend in a different direction. The set attempts to leverage the simple AI of the monsters in order to fabricate situations where the player does not even need to fire a single shot and avoids both the smut and, for the most part, hideous colors. The .WAV files, however, are here to stay.