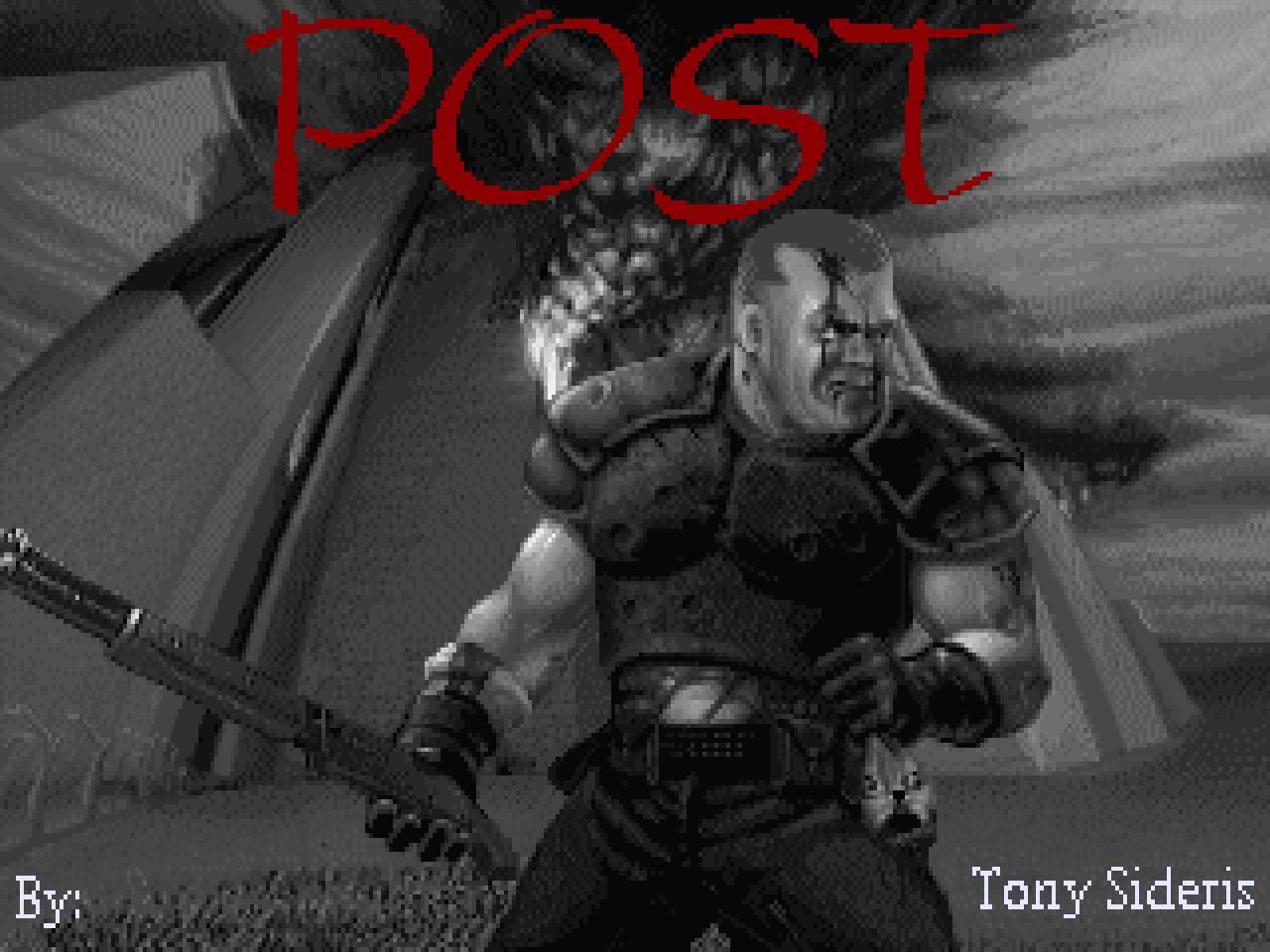 I may not know Tony Sideris but I'm sure that he loves three things: shotguns, staircases, and Bjork. His buckshot love affair began with
Genesis
, a pleasantly bland two-level minisode released in 1996. It continued on to
Debut
, published later the same year, but with an added abundance of interesting stair work and lighting, hinted at in his first offering.
Debut
borrowed its title and many of its level names from Bjork's similarly-titled solo album.
Post
, released toward the end of 1996, is an eleven-level
Doom II
episode continuing the tradition and deepening the connection in ways no other Doomer has dreamt of.