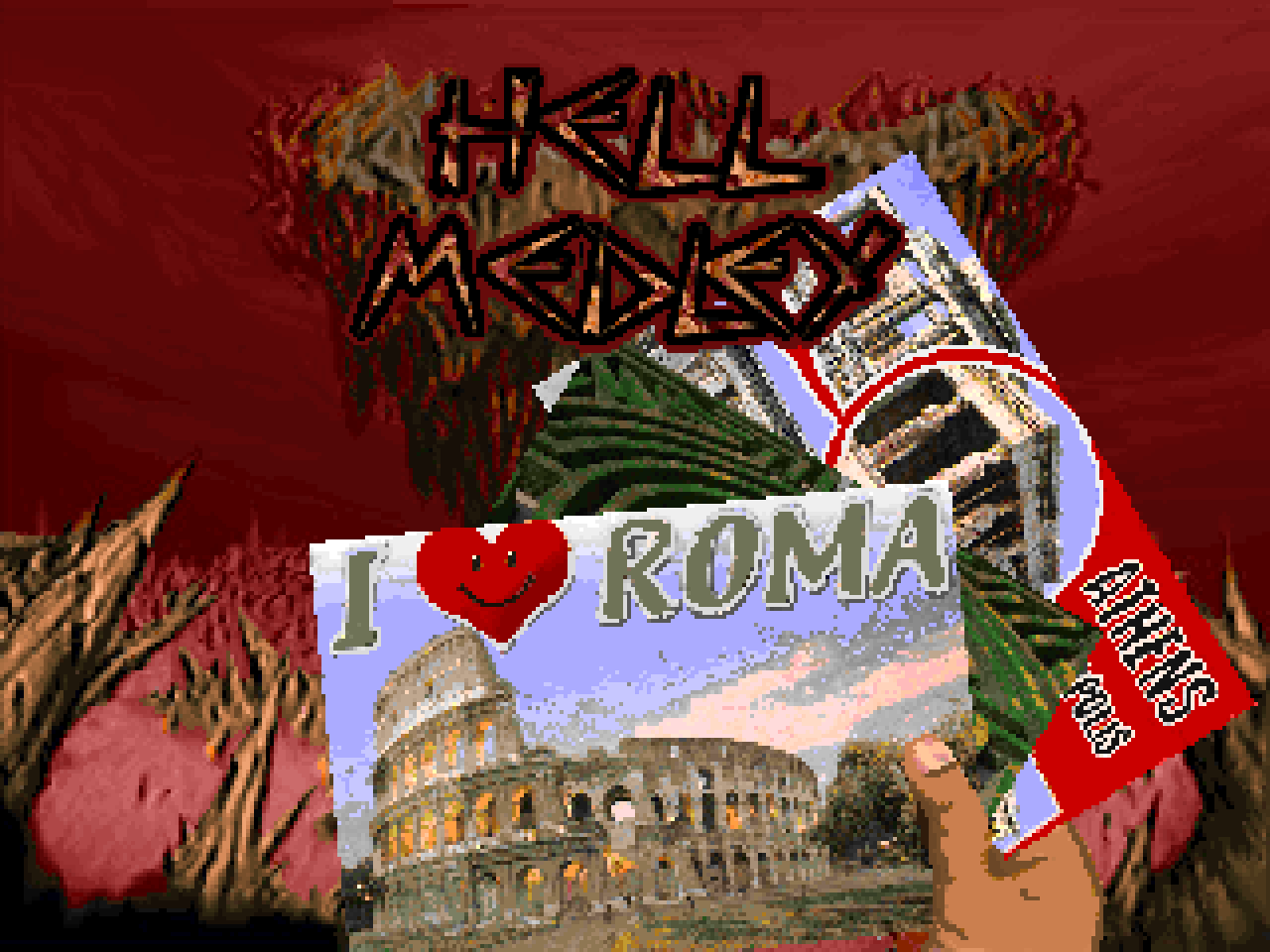 Hell Medley
was uploaded to the /idgames archives in 2005 but it was available elsewhere as early as April of 2003. It will probably remain the relatively obscure first work of a Czech powerhouse who went on to tag team
Kama Sutra
with soul brother Jakub Razák; rescue
Plutonia 2
from the disinterest of Sam Woodman; and might right now be polishing the almost-finished KS2! I'm talking about Adolf Vojta, of course.
MEDLEY
was originally
ADA
and is a collection of the author's earliest levels (initially crafted in elementary school and then tweaked during HS) spread out over the original
Doom
's first three episodes plus one from his friend who introduced him to WAD editing. The final product includes sixteen maps replacing E1M1-E1M3, E1M8, and E1M9; E2M1-E2M9; and E3M1 and E3M9.