DICKIE07


by Richard Wiles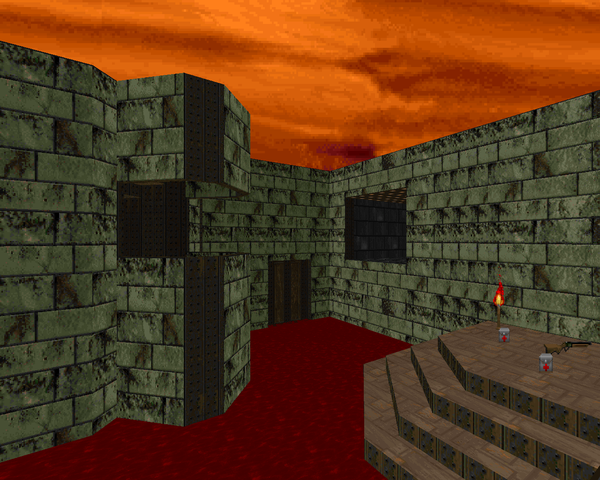 The
DICKIE
series consists of ten maps released for
Doom II
in 1998 by
Richard Wiles
.
DICKIE07
is the seventh map in the sequence, uploaded to the archives right as April rolled over to May. The beginning of the series,
DICKIE01
, portrayed some spacefaring entity touching down on a planet inhabited by demons, intending to purify it. After killing the enemy leader right off the bat, you spend the rest of the levels gallivanting around the world, scourging it of all the hangers-on.
DICKIE07
's theme is a green marble fortress with lots of (non-toxic) blood, with some dark gray brick areas and computer terminals (the last found chiefly in the western area, Wiles's favorite section of the map). With the orange sky, he's kind of got a
Thy Flesh Consumed
theme going on.