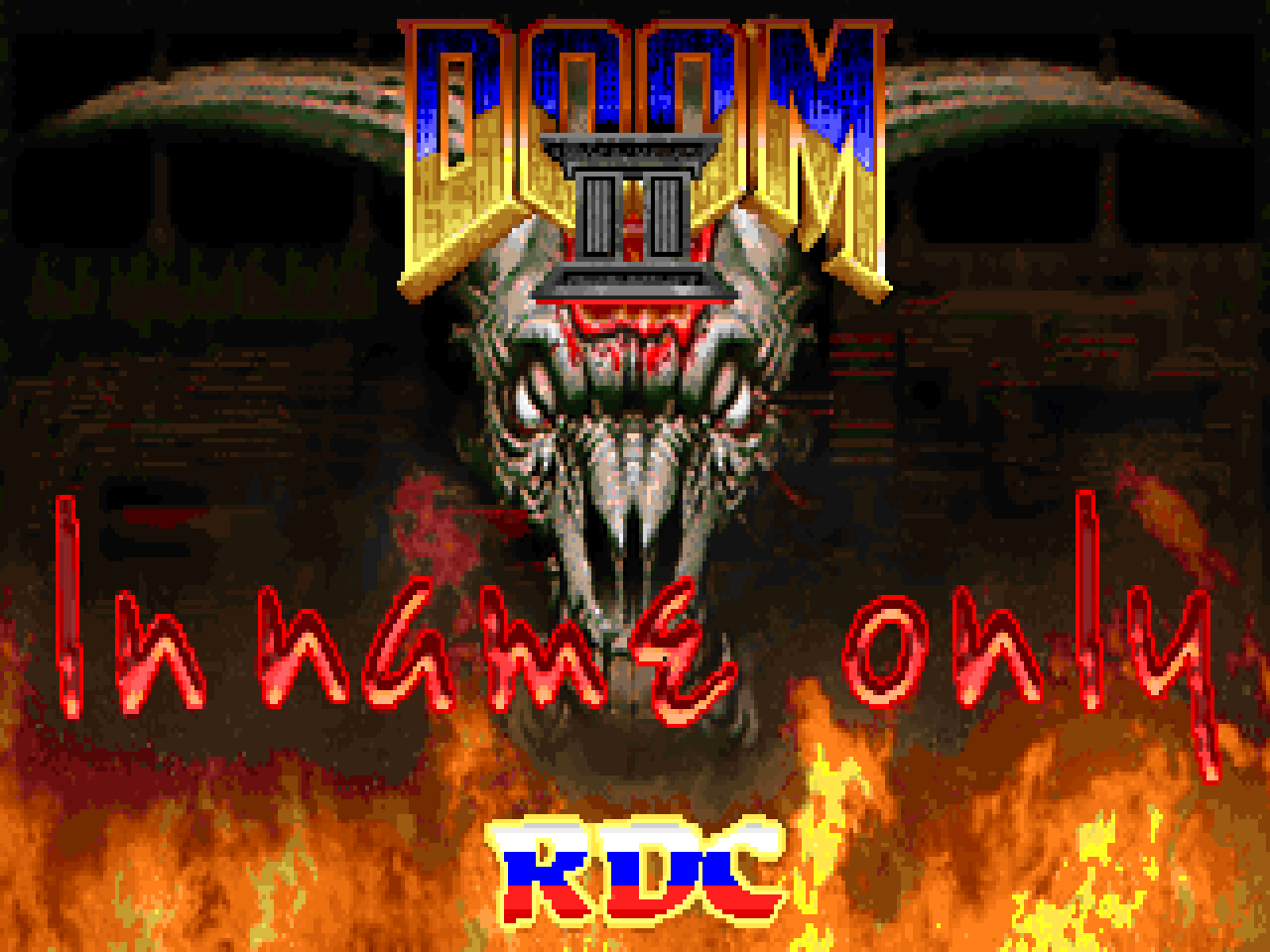 By some accounts,
Doom 2 In Name Only
was a disaster. The initial goal of the project was to just take a level name and then do whatever seemed appropriate - to create a map that justified its appellation. When opened up to the community, though, some of the authors went counter to the potentially experimental direction, creating a mixed bag of levels that at times explored one of the most common criticisms of
Doom II
, that the experience did not hold up to the expectations of the setting, enforcing monster progression and vanilla textures (outside of Xaser's madness) coupled with clashing author styles and a lack of focus. The Russian Doom Community took some inspiration from the release, from which comes this episode covering the first nine levels.
Doom 2 In Name Only RDC
has some clear goals; it dumps any aspirations of vanilla compatibility, even sneaking in a few scrolling floors. It also uses a bunch of new textures to further distance itself from the original
Doom II
experience... even if there are some obvious homages crammed in there.