BEYOND DEATH


by Kurt Kesler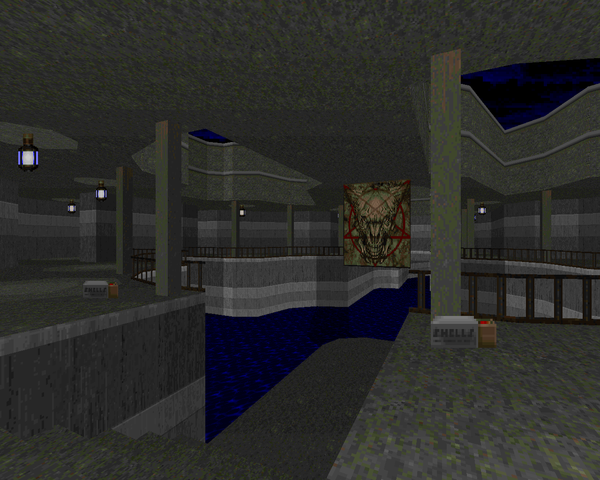 Kurt Kesler made a ton (11) of
KBOOM
levels before making
Beyond Death
, another 1998 MAP01 replacement to be played in Boom. Presumably, he wanted to distance it from his other works because it was inspired by
Quake II
rather than adhering to his range of BASE, METL or BRICK. In spite of being inspired by
Quake II
, it doesn't have any
Quake II
-ish textures. Rather, it just uses the original
Doom
assets (with a bit of editing) to create an aesthetic that's different and reminds me in some ways of
The Darkening's E2
, though the feeling is very vague.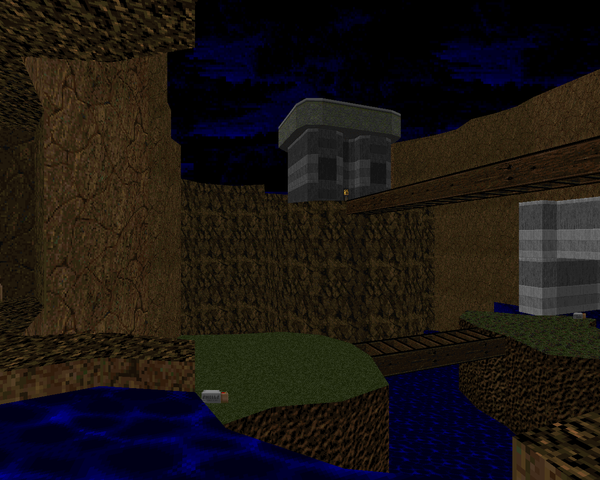 Beyond Death is superlinear, apart from the fact that you have to first head east and then head back west through the section of the level you just came from. Outside of the installation are some cool naturalistic settings like the large canyon criss-crossed by bridges which help make it feel less rail-roady. I also like that view of the massive complex poking out of the lava at the end, a nice look at potential things to come but never came. The compound levels are very clean with virtually nothing to get snagged on but monsters and very well lit due to the existence of an army of tech lamps on the ceilings. I'm still not sure what's up with that rapidly changing marble panel in the water room.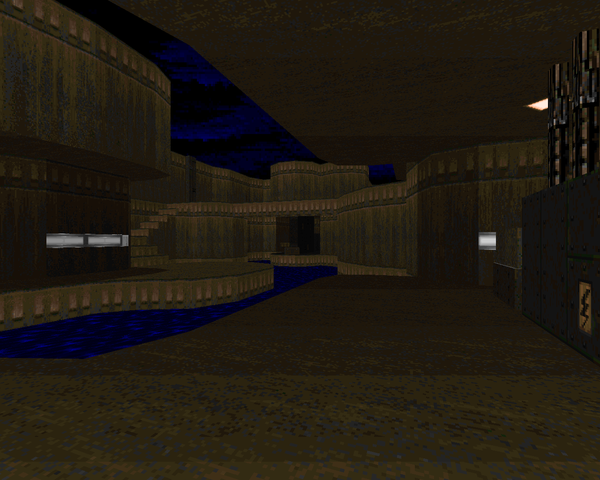 The action is pretty light excepting the canyon bit, which has monsters at varied heights and some fliers (cacodemons) to catch you off-guard. Mostly, you'll be slaughtering imps, both ways through the gray water room. You also get to nail some zombies while walking through the brown canal district but all of the real fun is in navigating the eastern canyon, and I guess shelling the final area's guardians with rockets, plus a nice surprise behind the exit door you may nonetheless be expecting. It may not be nonstop craziness, but Kesler keeps you occupied through the whole map. It would have been nice to see him tackle something a bit less linear, but I've come to realize that just isn't his style.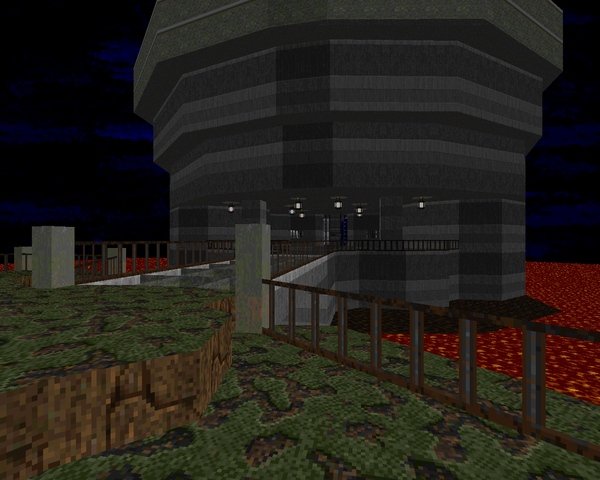 Beyond Death is a cool departure from the Kesler standard. I wish he would have done more levels in this vein; it's a nice experiment, very clean and action-packed. All in all, a cute coda for the KBOOM series, though KBOOM12 was just a couple of years away.