CHAOS, UPRISING


by "Richard Smith Long"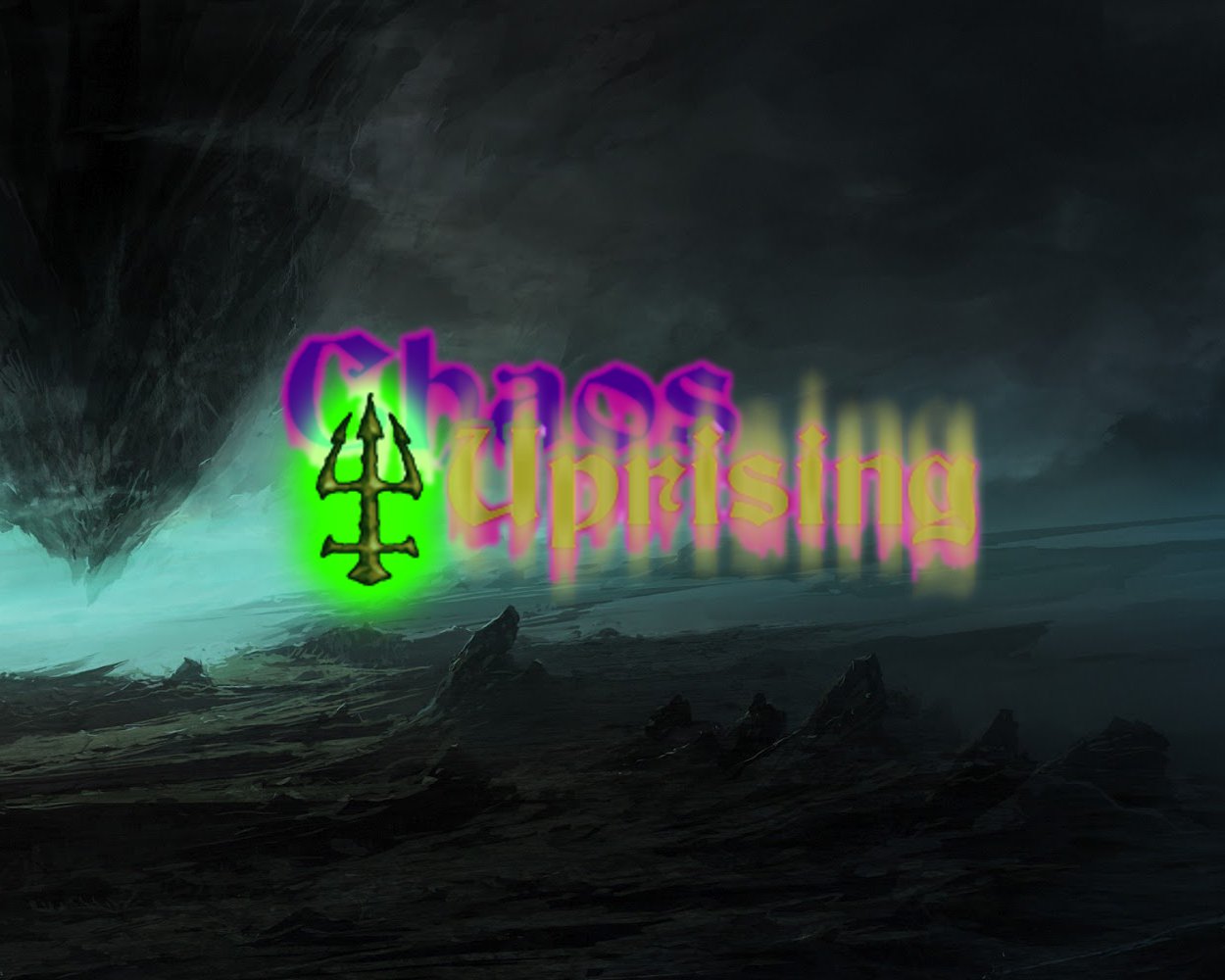 It's time to settle down, and where would any weary inter-dimensional traveler rest his or her laurels but at Parthoris? Once Corvus slew the serpent rider and fixed that business with the insane Seraph, trouble was all but forgotten, and technology and magic was free to advance with the inexorable march of time. That's why "The Newcomer" picked the Sidhe homeworld, anyway. Pity that all good things must come to an end. After only a couple years of retirement, a horrible plague engineered by the rejuvenated Serpent Cult grips Parthoris, and your happy ass is the only one that can stop them. Maybe the combined forces of science and magic can put an end to this bullshit once and for all.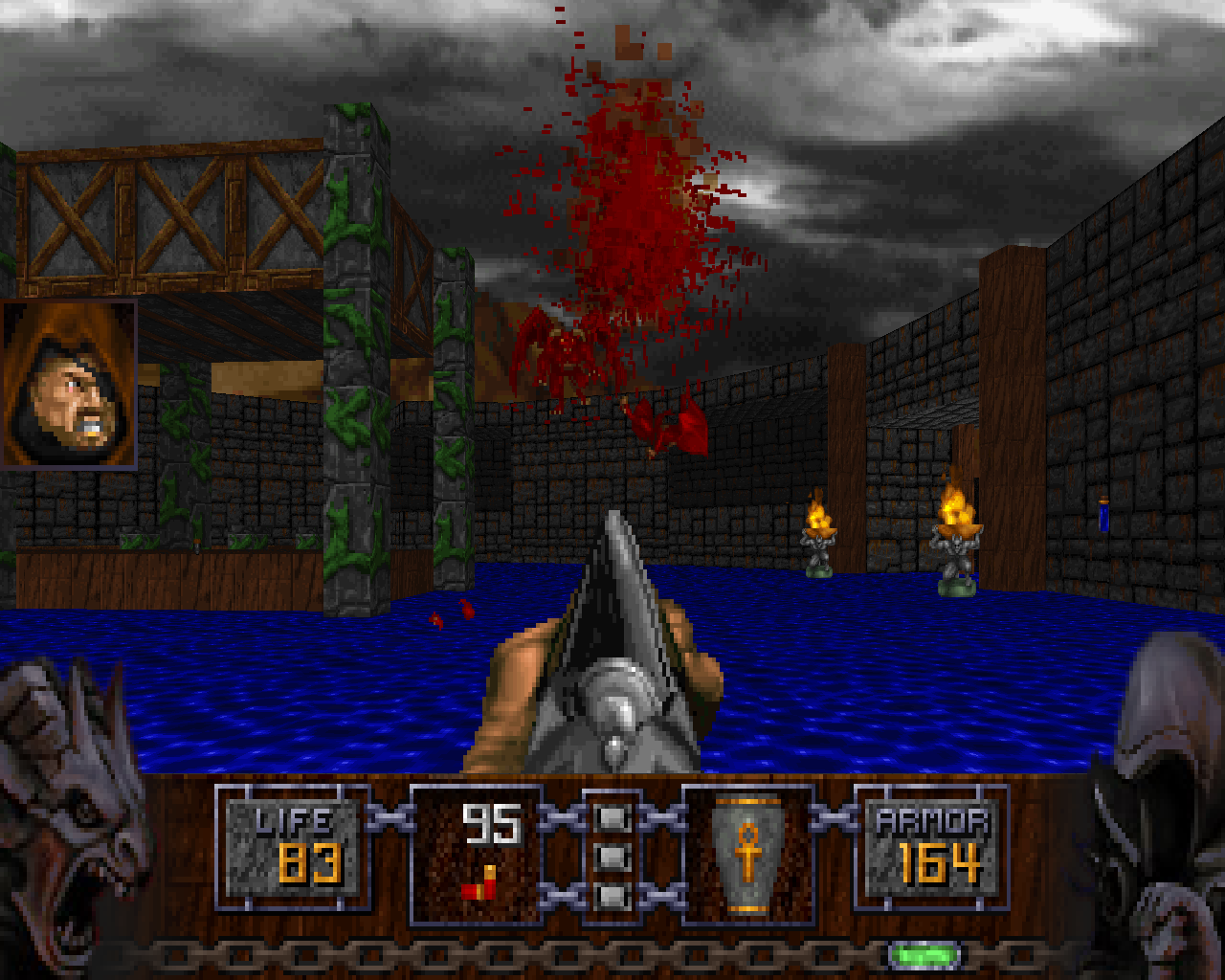 Richard Smith Long released his
Chaos, Uprising
mod for
Heretic
in 2014. It's a ZDoom thing, and makes a lot of sweeping changes to the typically slower-paced gameplay of Corvus's trek. As far as flavor goes, there's an injection of gunpowder tech with the inclusion of revolvers and arquebuses, and the adventures of Corvus relegated to a distant memory. Well, you can collect hero statues that imbue you with super-powers, and going by the script you're going to be retreading his old stomping grounds, but it's clear that the world has changed a bit. One of the biggest additions is an RPG-lite system by which you obtain some of your most powerful tools, but they won't come easy.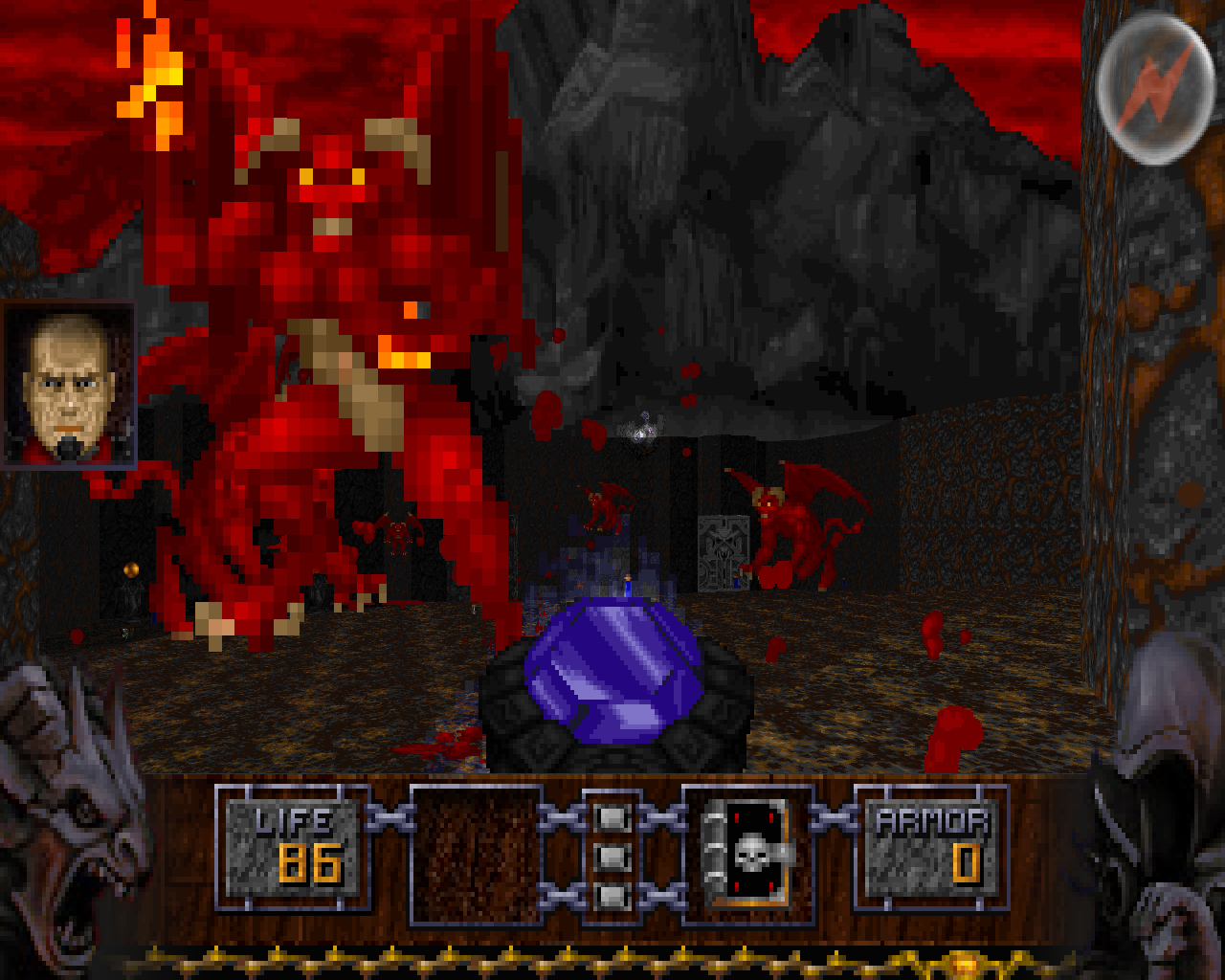 The strongest creatures in the land drop spell scrolls and sigil pieces. The scrolls increase your caster level, granting access to the next tier of spell. Your starting cantrip is a little push attack but you can create walls of rock stalagmites, polymorph foes to rats, charm your enemies to fight each other, and conjure up the very elements themselves, not to mention bend dark sorcery to your own will. These spells are pretty nifty in and of themselves but turn you into a murder machine when paired with a tome of power. Spells are accessed via weapon slot 8 and cycled through with alt-fire. The sigil is sort of an ultimate weapon, either chaining to enemies at rapid-fire or deploying BFG10K shots when powered up. The pieces are only found from maulotaur replacements while the scrolls drop from both MagmaTaurs and Cult Pontiffs.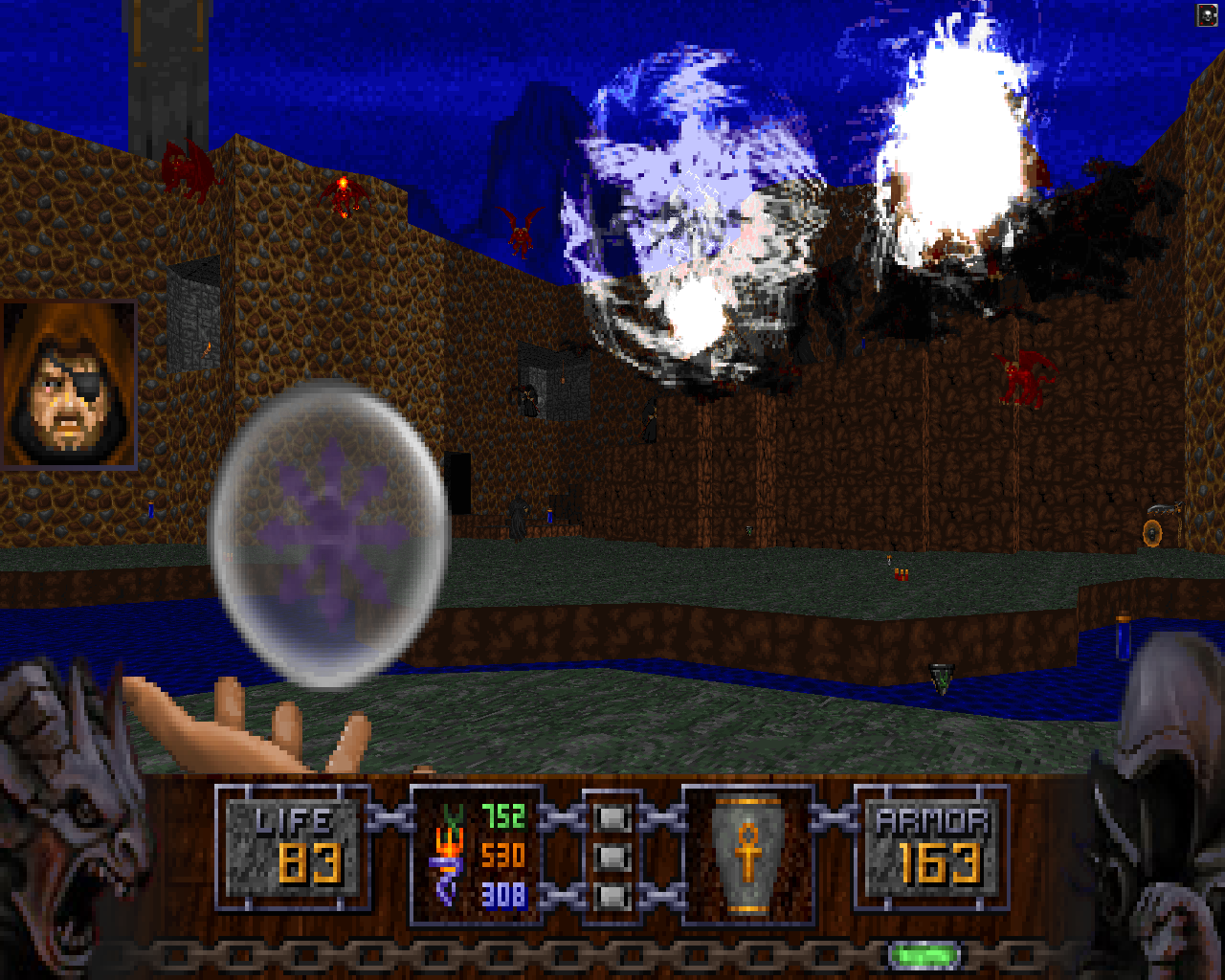 You also have four different classes to choose from, each with their own starting kits and differing stats including resistances. The stranger is the default jack of all trades with a life-leeching sickle. His alt-fire isn't very distinguished, functioning as a reload key where you can bind your own. The seer kicks ass for Gaia with reduced health but greater speed; she totes a staff with staggered combos or rapid-fire thrusts (and will heal you when you're relaxed). Her alt-fire is kind of like a grappling hook that can rocket you into enemies like a charge attack, away from enemies, or up ledges for some sweet sequence breaks. The mercenary is a slow, beefy fighter with a mace who excels at melee combat, but I'd think twice before engaging some of these monsters in close-quarters. His alt-fire is a cheap shot with his mace, which charges up with every hit before unleashing it as bonus damage on another. The warlock's mooch-stone lets him chip mana off enemies that normally drop it and his alt-fire memorizes the last spell selected which you can then use on the fly. There's an annoying bug with the shotgun, though, that calls the stone out in the middle of your attack.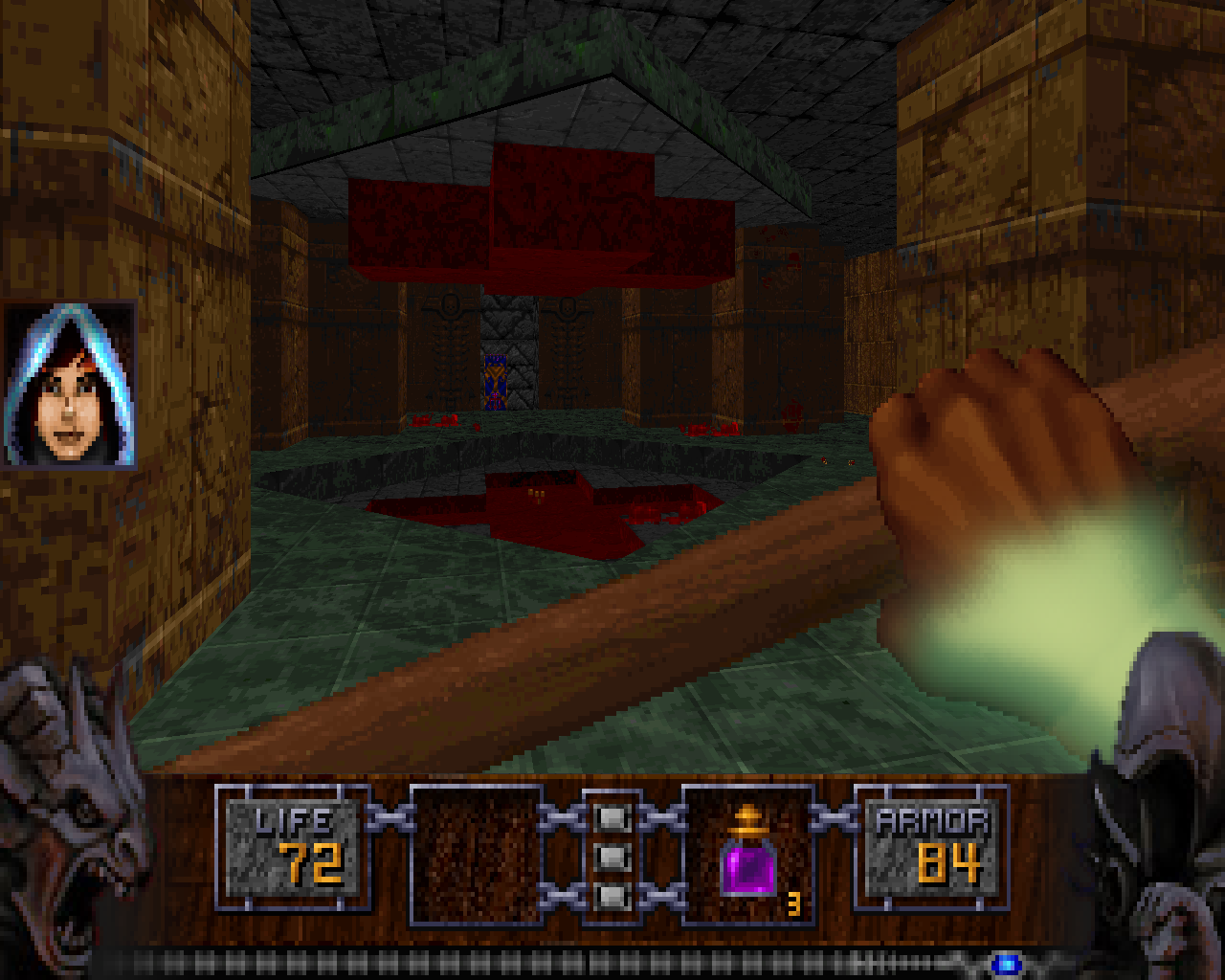 RSL replaces every weapon in the game. The base set is more low-tech but I like the split between the crossbow and revolver (slot 2 weapons), and the shotgun is very punchy. I'd say that I hate having to reload every two shells but it's no different from Doom II. The revolver's firing delay has been improved from the previous release, but you'll still have to master it to get the most out of it. The other weapons are powered by various types of mana and are all pretty useful. I think the Pyrokrates was improved over its previous iteration. Each armament has a deadly tome effect, like the trident that borrows from the arc of death, turning into a beastly evil-seeking stream of light. The spear (slot 4) remains the de facto bread and butter weapon, but it's cool to see the others come into their own.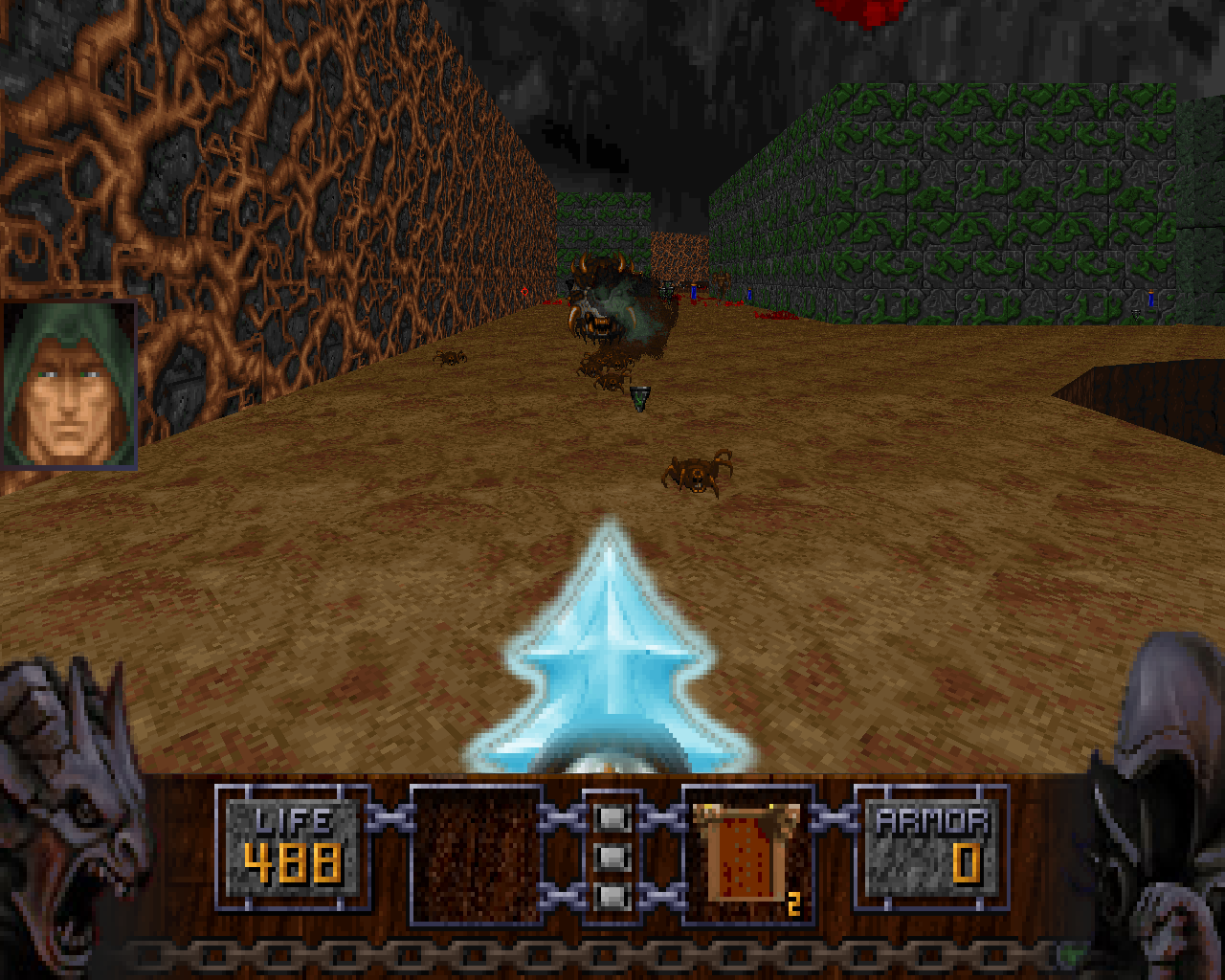 You also have some new items to deal with the nasties. The timebomb of the ancients is supercharged, attracting monsters to it before its devastating explosion. The morph ovum is no more, replaced with a statue of Corvus that turns you into a BEAST OF A MAN, massacring enemies up close or with rays of holy power. You're not invincible, but you get a pretty big health pool to start out with, one that you'll see drop pretty fast if you try using it to confront stronger monsters. The ring of invulnerability gets replaced by Hexen's icon, which as far as I can tell behaves the same regardless of your chosen class. The boots of speed also make an appearance.
As far as monsters go, they aren't too bad, with a handful of the cast returning. Cultists crop up everywhere, wielding revolvers, arquebuses, and different levels of magic. The strongest enemies can be utter bastards, though, and a few times I found myself getting wailed on when the relatively tame Heretic enemies (like ophidians) were replaced by beefier beasts. I managed to make it through E5M1 without too much trouble, except for those iron lich replacements that spawn in jumping spiders, which was really more of a circle-kite. I hope you aren't afraid of spiders! By far the biggest stumbling blocks I ran into were the cult pontiffs, super-wizards with tons of HP and lots of different ways to nuke your ass, plus they zip around like a frightened moth. You'll definitely want to save your powerups for them.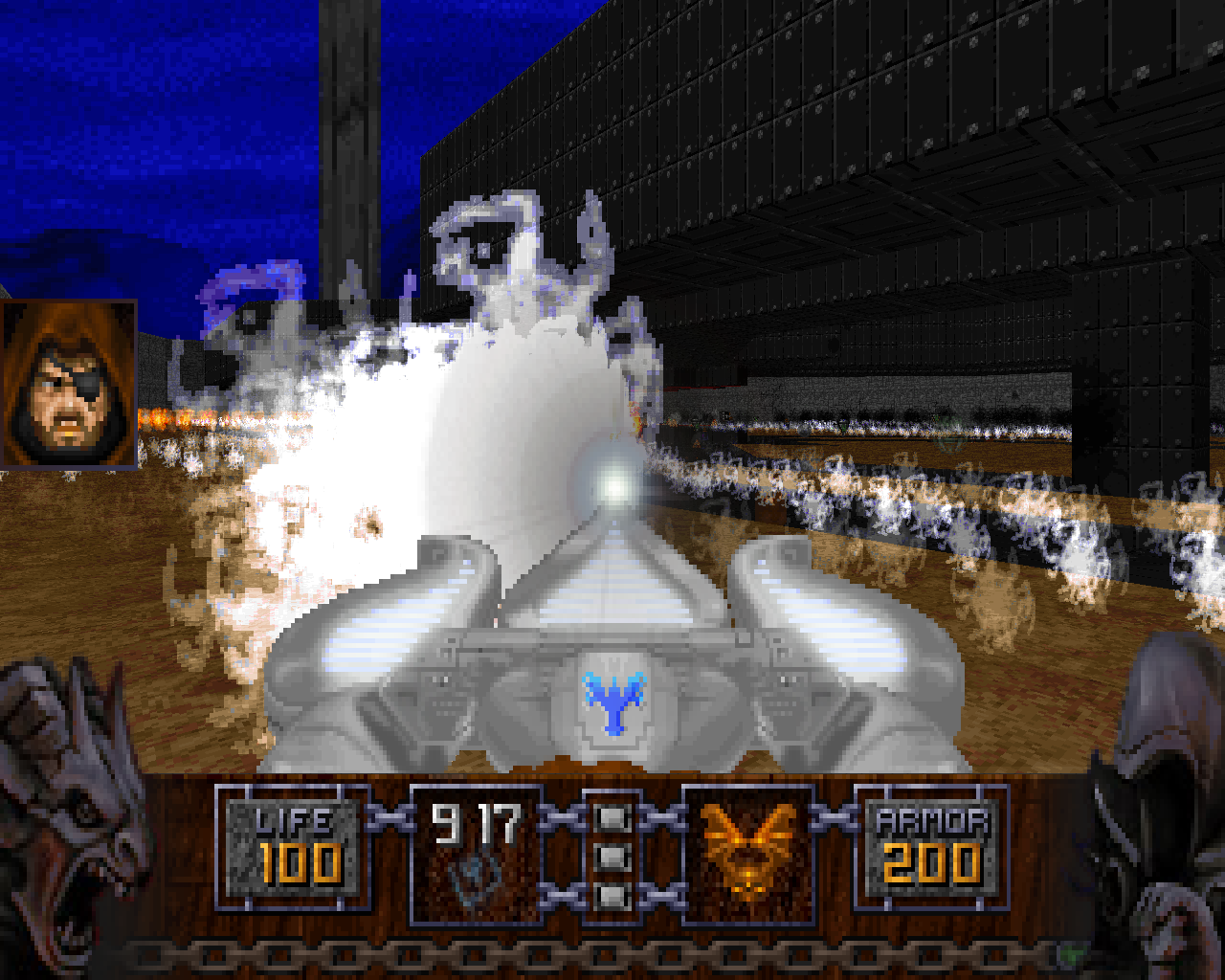 RSL makes Heretic harder and adds in his own particular flavor with the RPG-lite stuff and gunpowder weapons, plus graphical enhancements like additional gore. If the original was too... underwhelming for you, fast forward to the future of Parthoris and give this a crack. You might enjoy it!