by Paul Corfiatis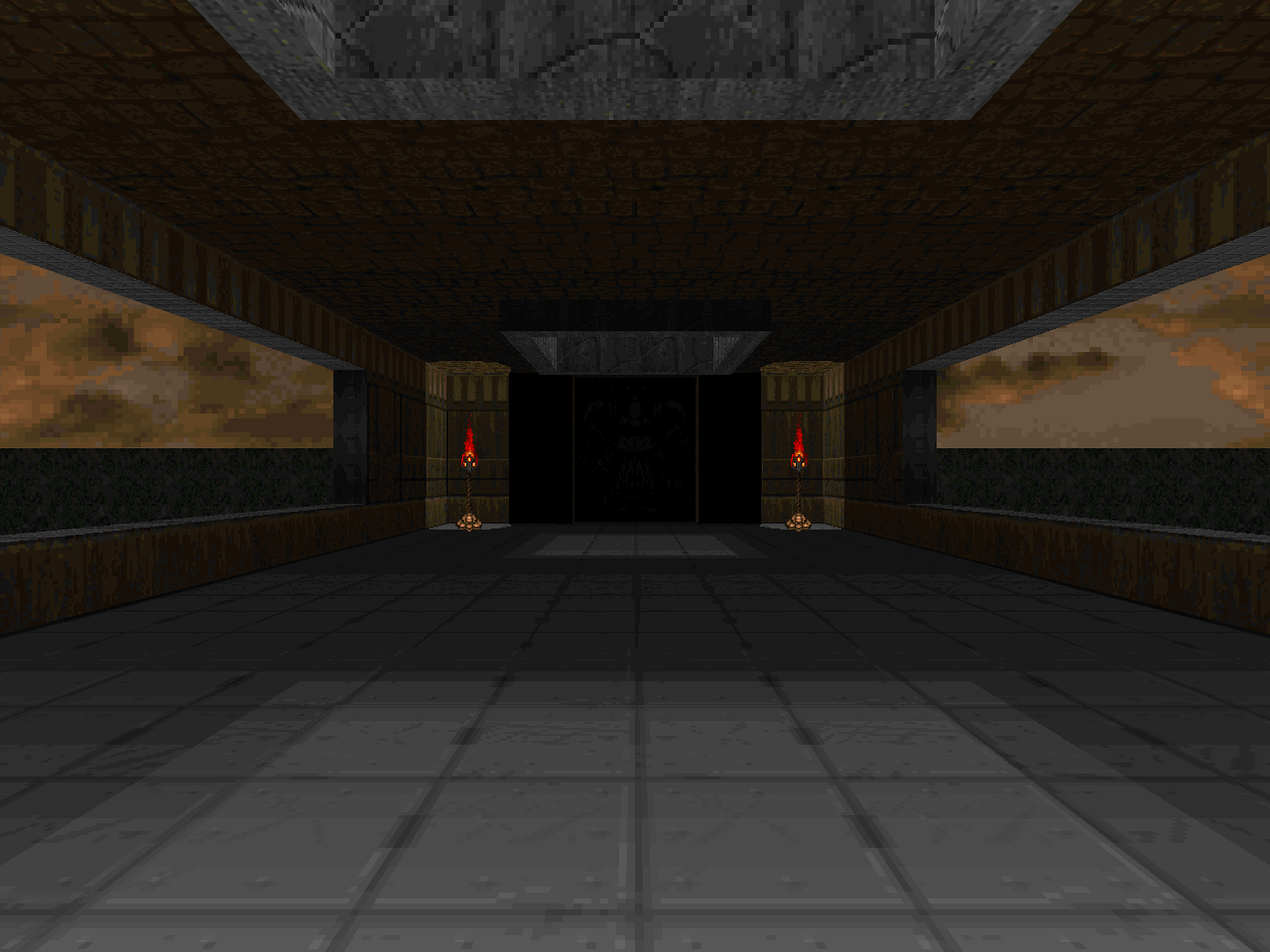 pcorf didn't have a whole lot to show in 2001 but his
Doom Odyssey
was in development and while he failed to make its obvious target date it did get finished the next year in 2002. In the meanwhile he published a few bits of things that don't really reflect his catalogue as a whole but probably helped to serve as a sort of relief valve during
2002ADO
's development.
Elliot Goblet
is the least of these things, a MAP01 replacement for
Doom II
that only has two monsters, neither of which you can kill yourself.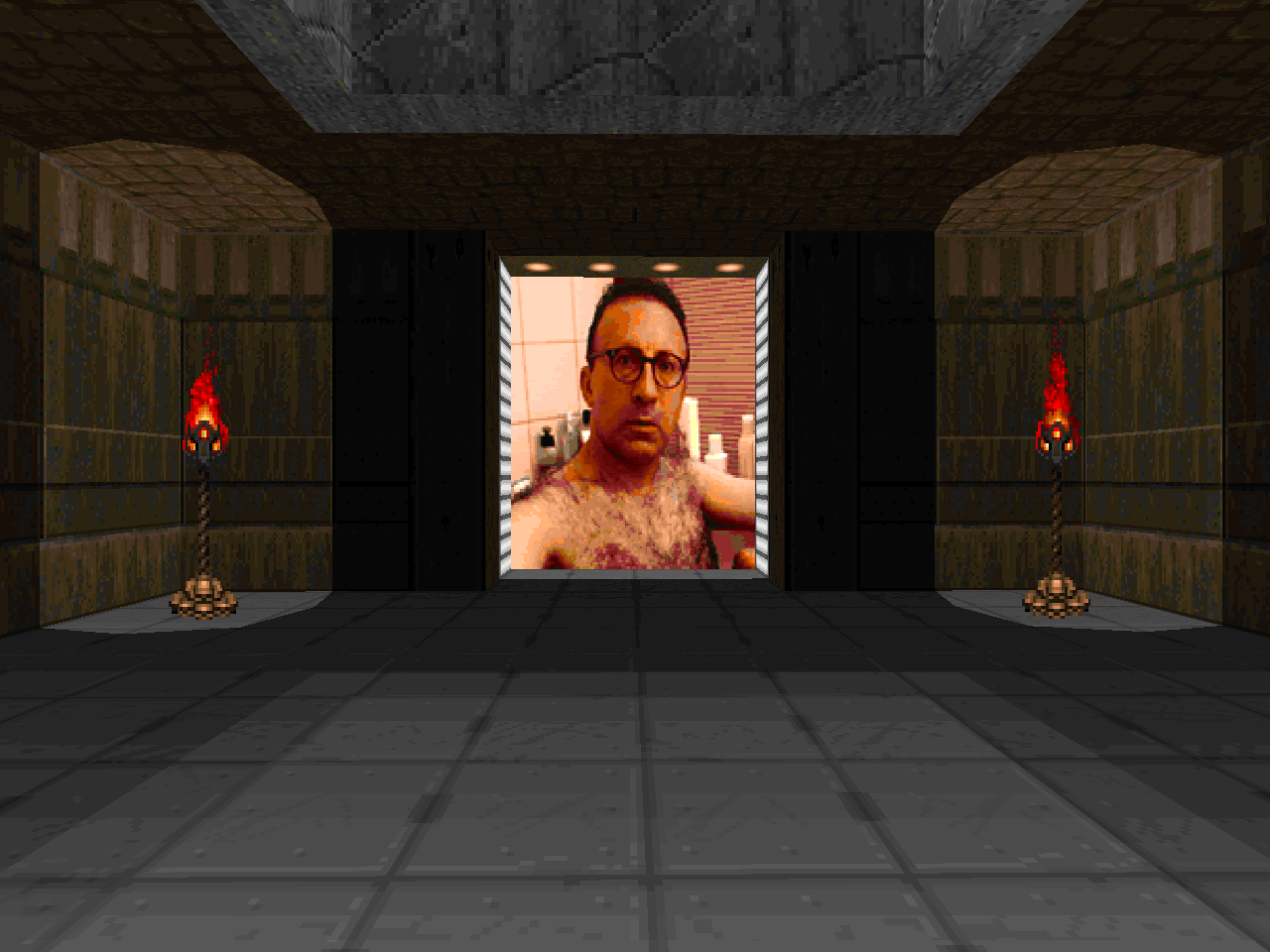 The title - and, indeed, the subject of the PWAD itself - references an invented character by an Australian comedian by the name of Jack Levi and was otherwise wholly unknown to me prior to Paul's treatment. From what I can see the bit involves delivering very short jokes at a fairly rapid pace in a deadpan tone of voice while maintaining a thousand-yard stare. The shtick didn't really appeal to me in spite of the fact that the material itself sounded completely original but I'm pretty jaded. It did get me to crack a few smiles.
If you weren't familiar with the matter then this would be a brief and confusing experience. The playing area is confined to a wide but short hallway with windows to the outdoors on either side. When you approach the Baron relief it lifts to reveal a grainy photo of Elliot Goblet while playing one of his short one liners. The author lets you know that pressing the portrait wall will open up the door to the exit and rushing there allows you to hear a little more. The picture opening also frees up a Cyberdemon and Spiderdemon opposite each other in the conspicuous exterior areas. You don't have to make them infight as they aren't facing you but the option is there, at least.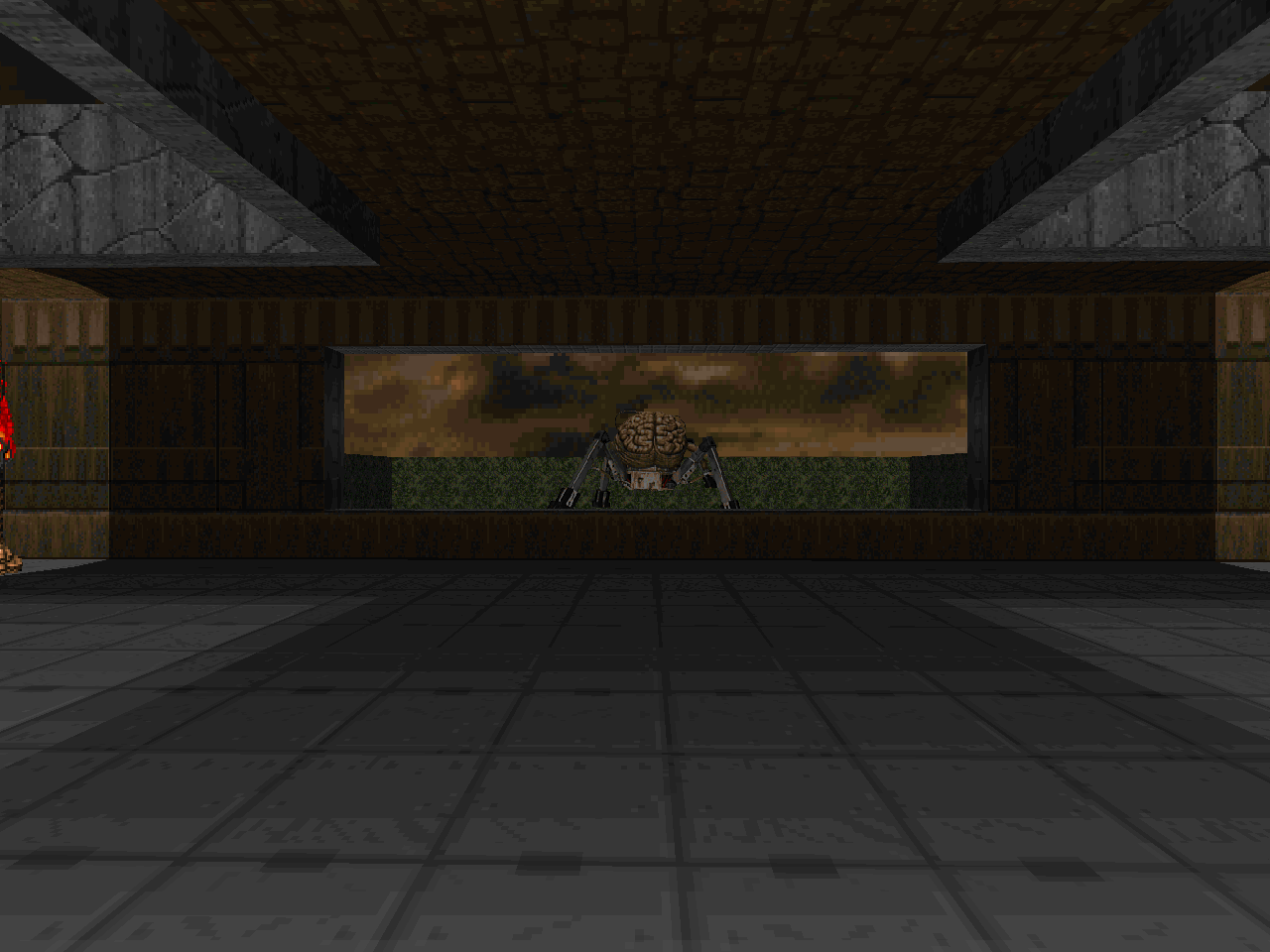 If Paul disliked the character then he failed in any attempt to show it through the PWAD itself. The final product reads more like a shrine than anything else. There is really no point in playing it unless you're just looking for something short and silly yet played relatively straight... similar to Elliot Goblet's routine.

A LOT OF PEOPLE ASK ME WHERE I GET MY INSPIRATION.
THE ANSWER IS WOODEN DOORKNOBS.
I LIKE TO STARE AT THEM.
AND SOMETIMES I GET UP REALLY CLOSE
AND IF I'M LUCKY SOMEBODY WILL PUSH THE DOOR AT ME TO MY HEAD.
BUT I NEVER COUNT ON THAT, IT'S JUST NICE WHEN IT HAPPENS.