ATOMIC TOMB


by Brad "Vorpal" Spencer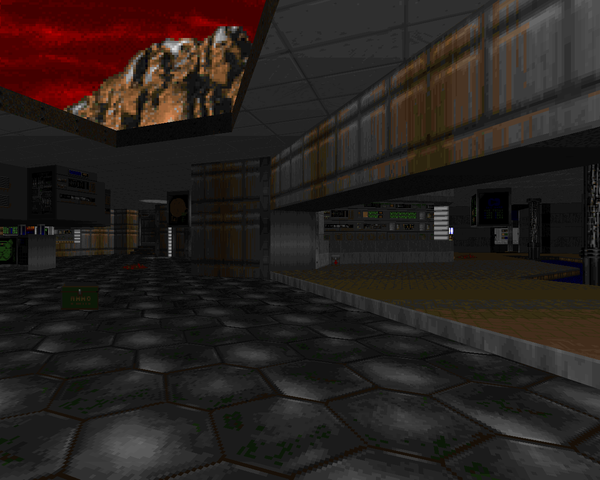 Brad Spencer
, one of the chief contributors to the now legendary
Alien Vendetta
, published
Atomic Tomb
way back in 2000. It's is a super-fast OG
Doom
level, replacing E1M1, and meant to be played in Boom-compatible source ports. His lip service style story says that you're one of the marines stationed on Mars after Deimos vanishes and Hell invades, circa the original trilogy. It's up to you to fight off the invasion as all your fellow marines are slain.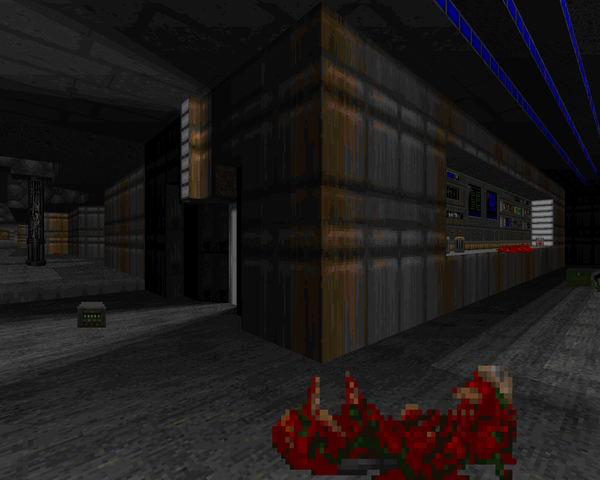 So, like I said, Atomic Tomb is an incredibly fast level. There is tons of room for Doomguy to move and maneuver around enemies and the open areas facilitate the larger battles Spencer is leading up toward. Most of the combat is incidental Doom-style with you waking up more monsters than you can quickly handle who all start to zero in on your position, but there are at least two battles that stick out in my mind, the obvious highlights mentioned by Cyb in the top 10 article. The first is a spectre ambush you can tackle any way you like - firearm or fist - and the second is a massive teleport wave with tons of monsters, topped off with a Cyberdemon. After playing it once you'll probably realize you can dart in to the ammo room and then hold them all off with a barrage of rockets on one side while the Cyber works at them from the other, but in the heat of the moment, I ran around like a sissy because I could.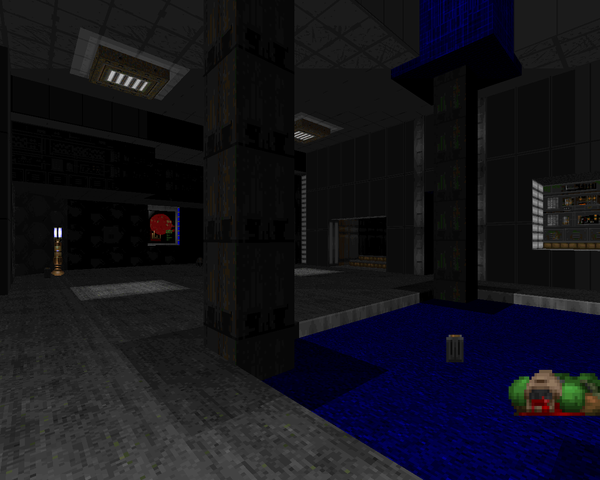 The level looks very nice. Spencer is a great architect from what I can see, with areas like the teleport brawl as obvious highlights, and his sector lighting is superb if understated. That opening very KDITD-ish hallway fails to prepare you for the kind of stuff you're going to see as you zoom about, fading imps and zombies and other jerks. I also like the closing elevator room, a great way to give the level a sense of place and hint at possible futures (sadly uncapitalized on).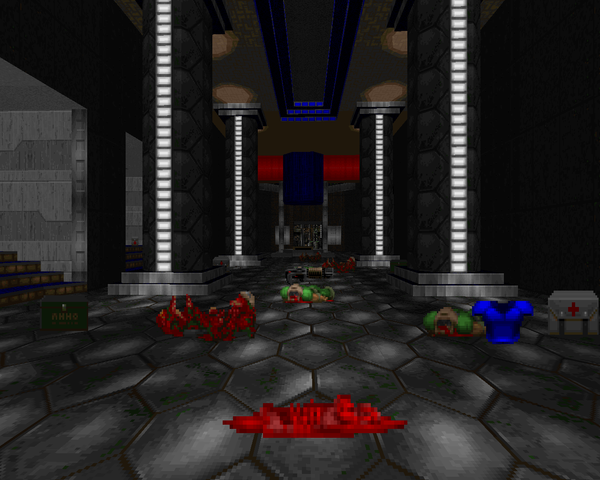 Play Atomic Tomb. It won't take hardly any time to do it and the moments you do spend will have you up to your waist in the dead. Hardcore players might find it unsatisfying - I forgot to save and made it through without dying in short order - but the rest will get a nice shot of fun out of it.