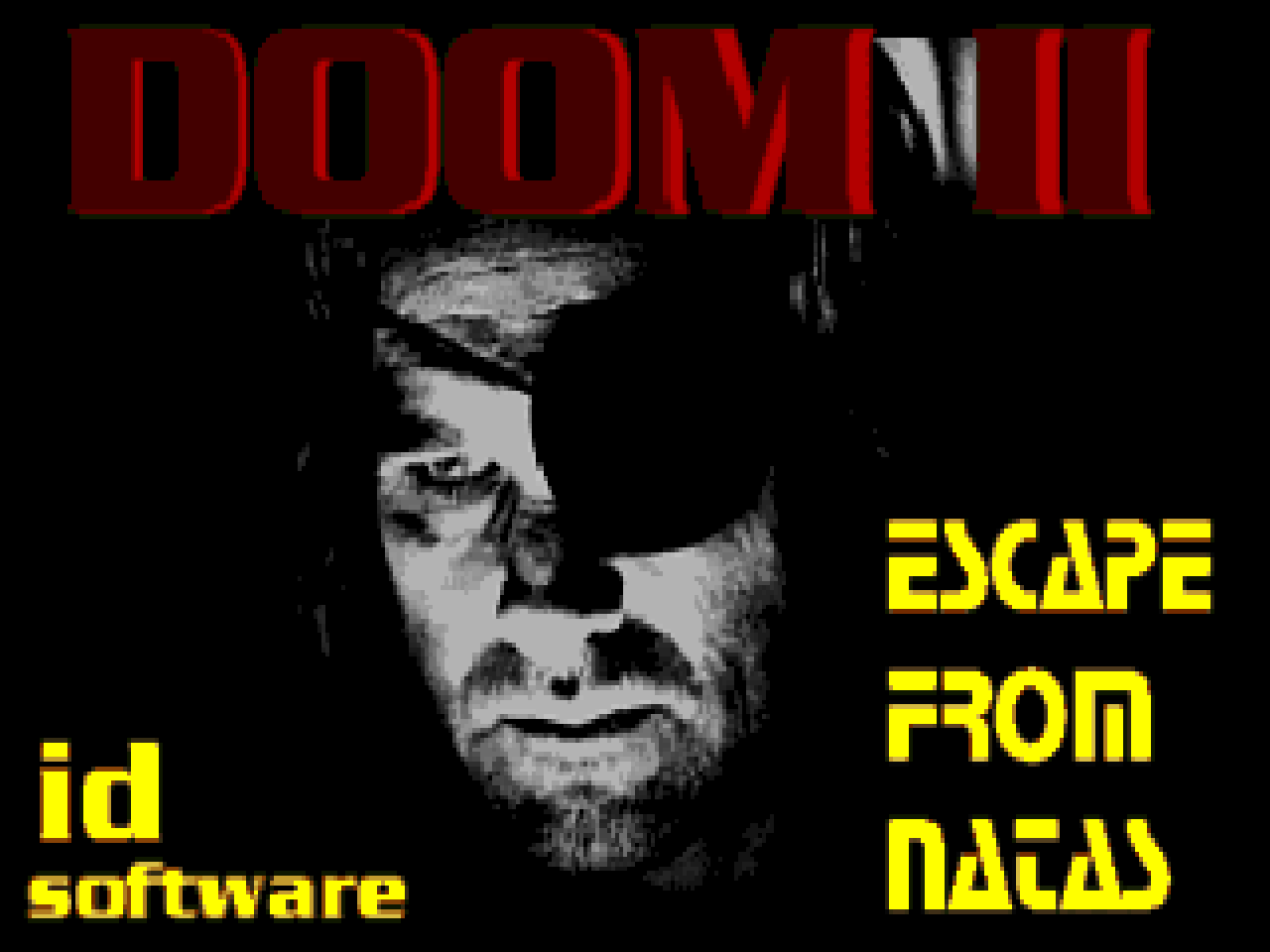 First, there was
Escape From Phobos
, where Snake Plisskin awoke in the throes of an alien invasion of Mars, tasked by one John Carmack to come to Deimos and rescue him. Then there was
Escape From Deimos
, where Snake reached Carmack's research complex only after he had been undone by his own horrific discoveries. And now,
Escape From Natas
. The finale to Snake's extraterrestrial adventures bears more resemblance to
EFD
; released in 1997, almost all the action is contained in MAP01, with a brief adventure in MAP02 to serve as the true culmination of the player's efforts.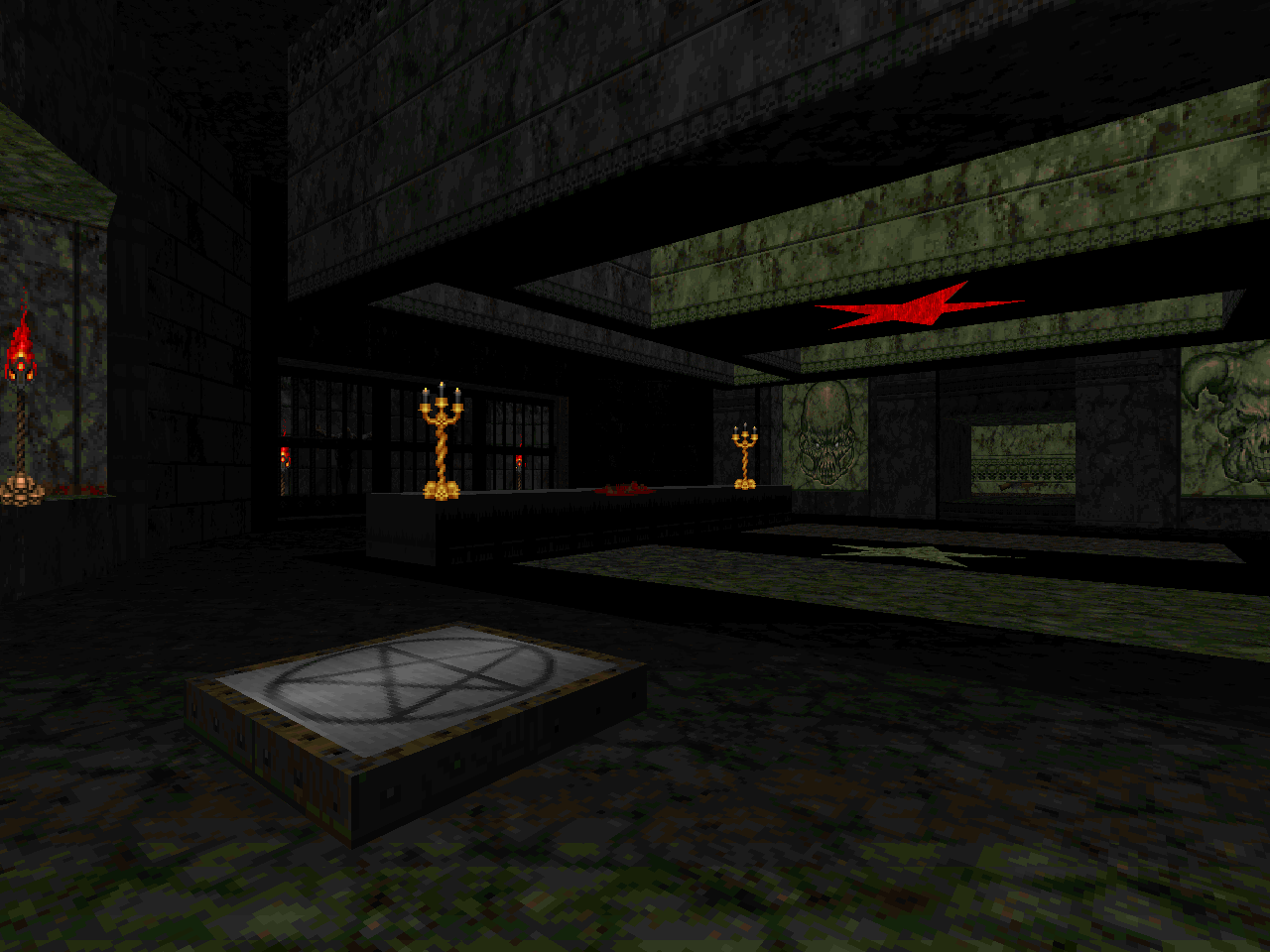 EFN reveals the final propositions of Christenson's unification of Doom's cosmology with the world of Snake Plisskin. To wit: Mars's moons - Phobos and Deimos - are not natural satellites, but interplanetary siege engines that once served as the the invasion point of the Natas, an alien race that was bent on conquering the Ids, who were the indigenous population of Mars. The Natas unleashed a plague that turned its victims into carnage-driven zombies; the resulting dead would be fed into the spawning vats to produce even stronger biological nightmares. The Ids managed to turn enough of the bio-weapons on their creators to the point that both civilizations were rendered extinct. Of course, when the UAC started digging around Deimos, they found one of the teleporters and after getting it up and running discovered all the sleeping weaponry. In their infinite wisdom, the scientists got it up and running, intending to use it as a weapon. But, surprise, motherfuckers! There was one last Spider Mastermind lying dormant, and when they turned everything on, it resumed its siege, extending the scope of the invasion to Earth. It sounds like Snake has his job cut out for him.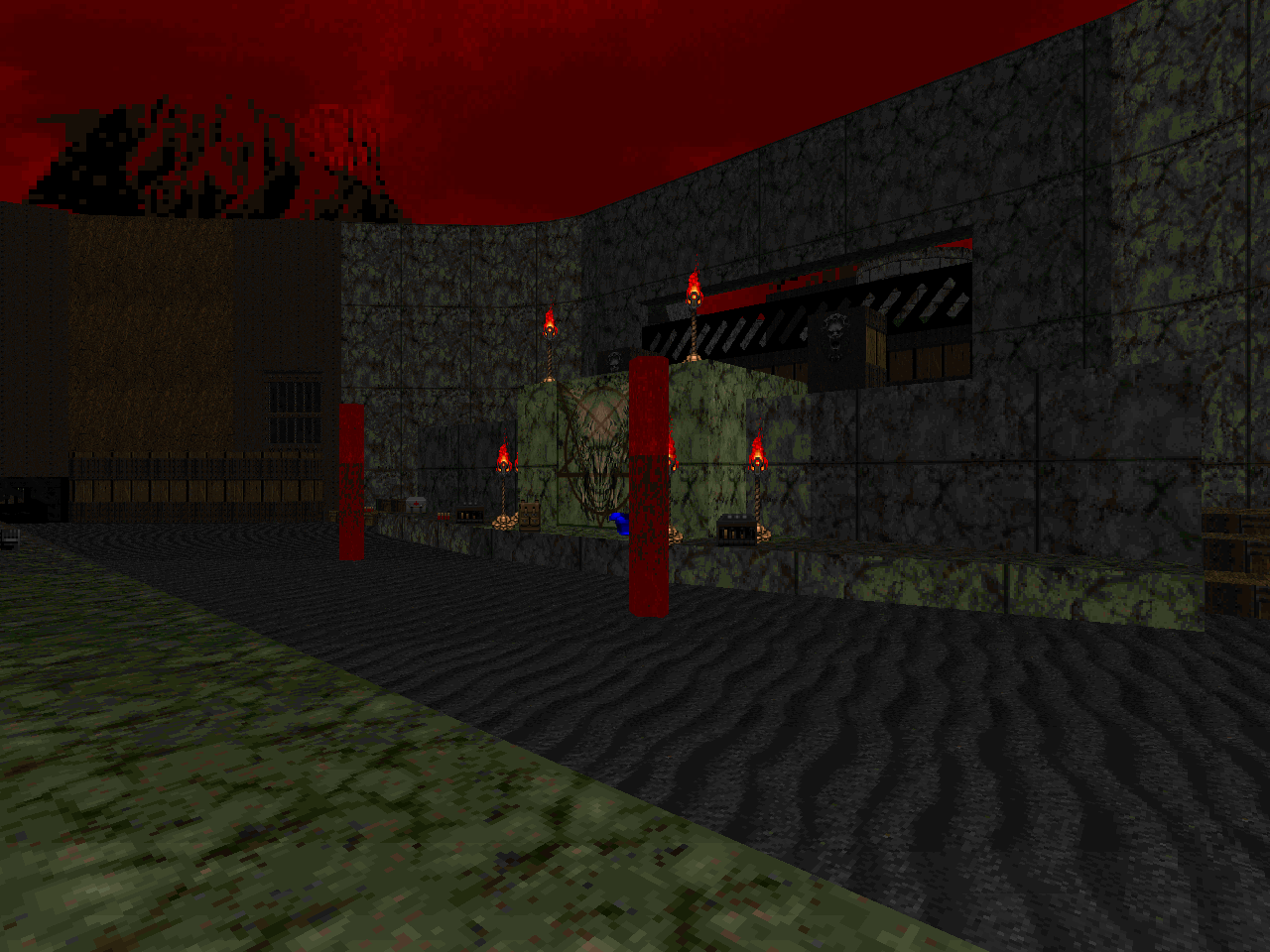 As mentioned above, almost all of Escape From Natas occurs in MAP01. EFN is not quite as action-packed as its forebears, and some of that is due to Christenson's layout. There is a lot of dead travel time once you've cleared out your enemies, especially once you've done your first visit to the northern fortress, which has a pretty cool false floor effect that dumps you into lethal deep water. Well, okay, that bit is bound to piss some people off. I thought it was cool. There is a lot of gopher shit where you run back through the eastern tunnels to find the Spider Mastermind in a locked door to the south, after which you're back through everything to the north again, dealing with an enormous swarm of barons as your final challenge. At the very least, Chris has the foresight to dump the player off in front of the blue key door for the cinematic escape sequence for those who lack the tools to neutralize the baron threat.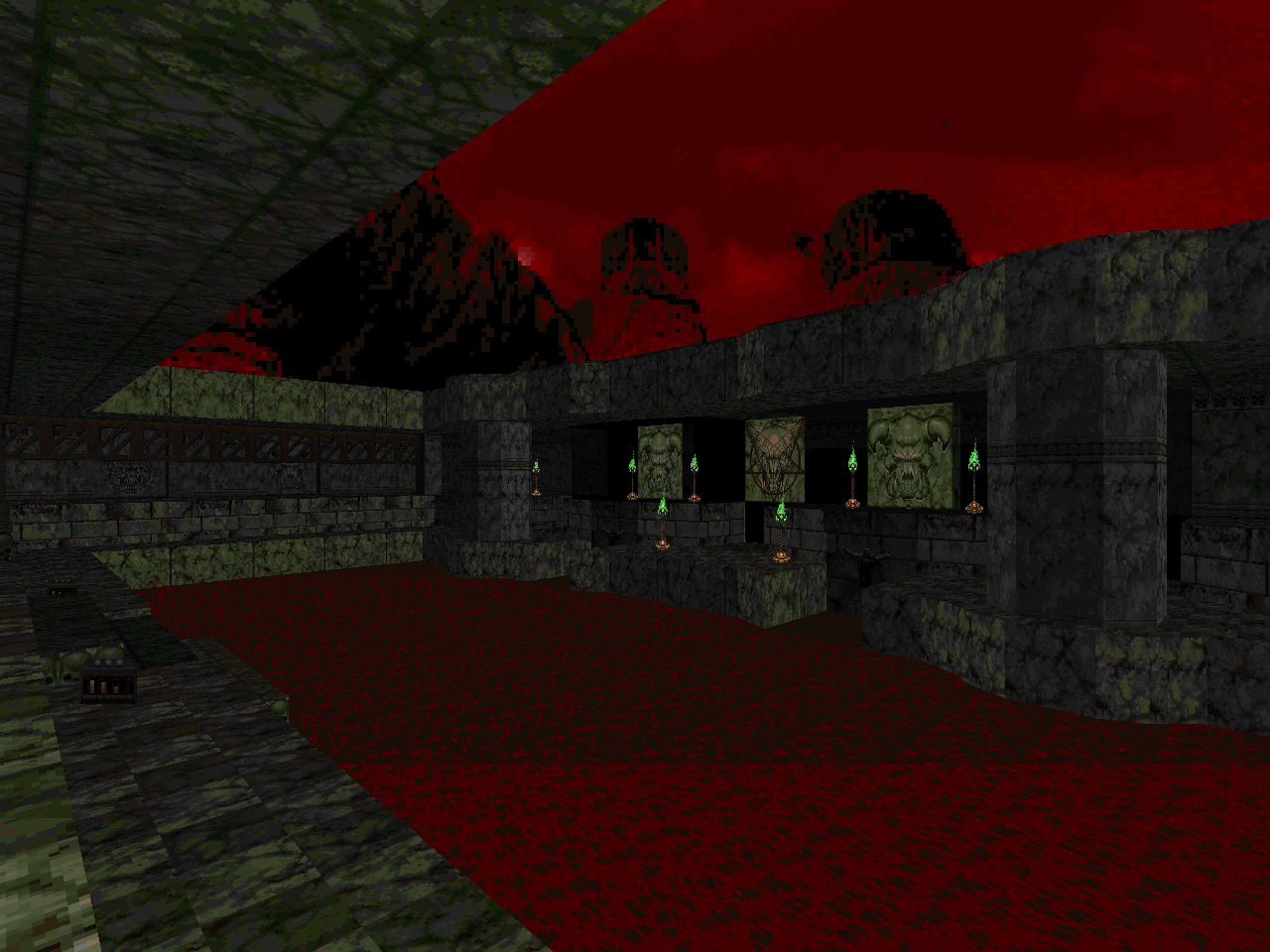 If a lot of hoofing it doesn't set you off, especially when coupled with Chris's predilections toward puzzle play, then you'll find some ingenious bits of gameplay. Lowering the ring of nukage to access the east and west tunnels is a cool bit and once again the author replaces monster idle noises to create ambient sounds. Imps, who are ever-present, get moody orchestral stingers wherever they go, whereas plain ol' zombies - who are never seen during normal play - get a curious bubbling and frothing. I like the level's moving parts, particularly the dais overseen from the nukage cistern that opens the enormous gate to the northern fortress. The baron fight is also a pretty cool "Oh, shit!" moment, though you don't need to off all the goatmen to leave. Running away might even be seen as more... authentic.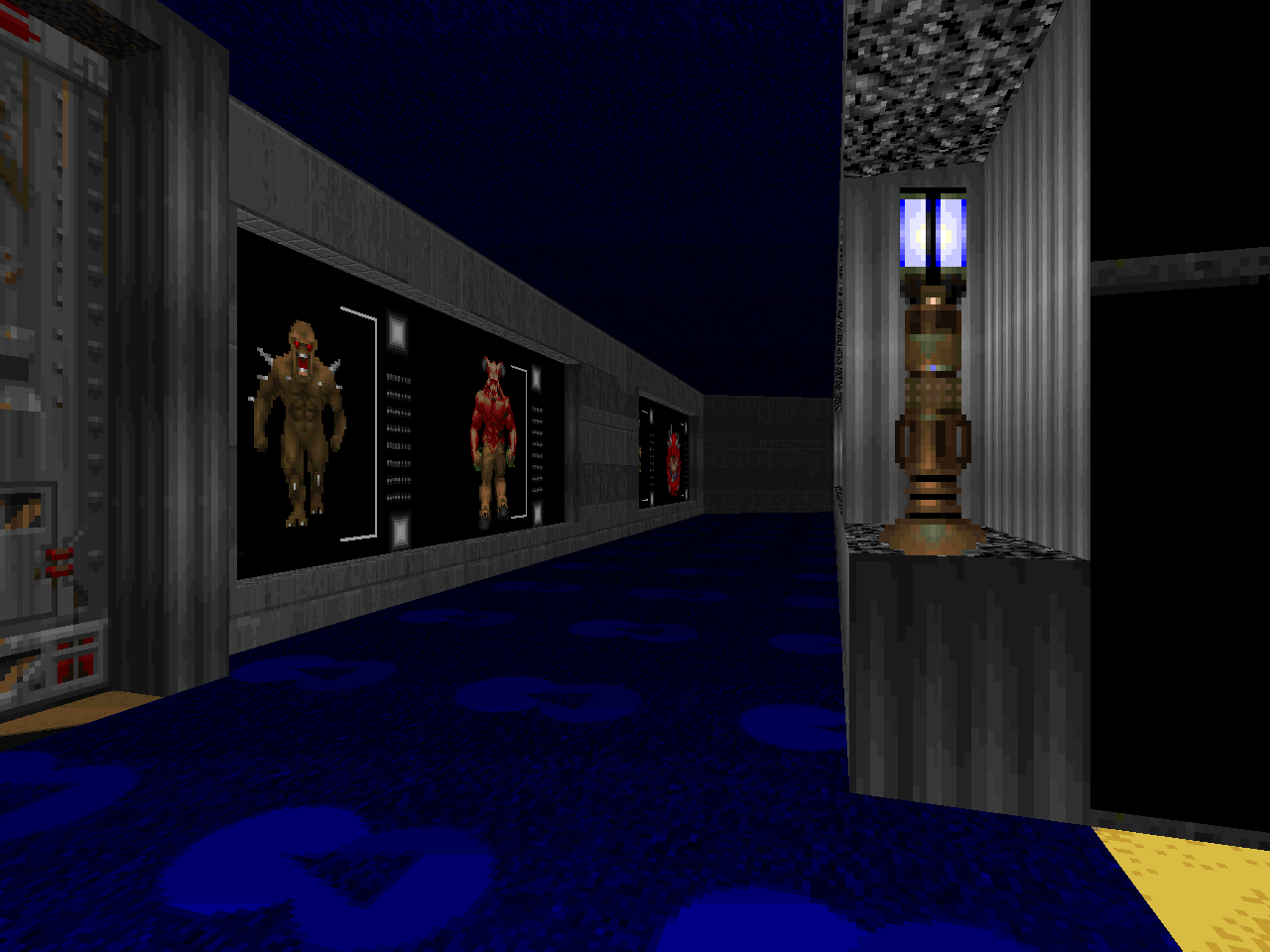 MAP02 barely registers. There is a cute observation deck with specs on all of the monsters, including Commander Keen and Barney the dinosaur if you wander far enough. You're under a time limit, though, as the Natas computer strikes at you through an observable voodoo doll crusher that the DOC explains away as your teleporter pattern buffer, with a decent cyber-effect resulting from the scrolling walls, pegged to the crusher. The truth is that merely stepping into the console horseshoe will stop the crazy thing, and it's a fast crusher with a high ceiling so you're not in any real danger, but it's a fairly novel setup.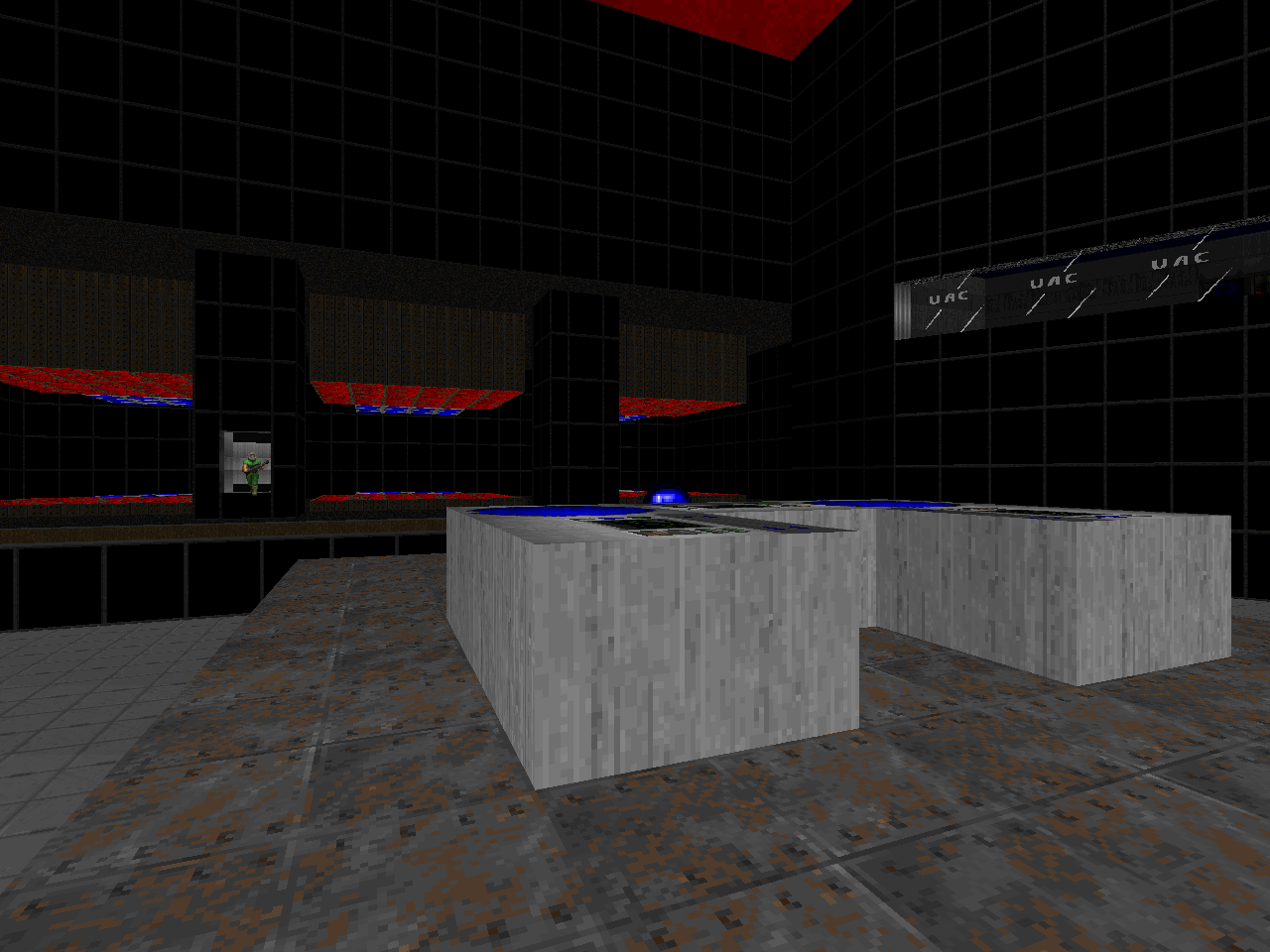 All in all, this was a pretty cool set of maps, and while Christenson won't go down as one of my all-time favorite authors, I kind of wish he had more levels laying around the archives for me to check out. It's always nice to bump into someone who uses the level itself, puzzles and all, as an antagonist, particularly someone taking cues from - who else - Team Eternal. If you like that sort of stuff, or have a strong interest in Doom mashups with the Escape series (of which there are surprisingly few), you ought to give this one a play.

ESCAPE FROM NATAS


by Chris Christenson
Homeworld
MAP01
The change to Hell is an interesting switchup. The level's still pretty puzzle-oriented. The opening seems pretty straightforward but you'll be scratching your head once you hit the toxic atrium. Eventually, you'll be forced to look within rather than without. The east and west wings are dominated by creepy viney tunnels with ambient noise actors (like moody orchestral stingers) stuffed into alcoves to add a bit of tension. I think the imps are also ambient, again, which is still a little weird. There are some pretty rude surprises if you didn't manage to find the plasma rifle and all its ammo, a lot of which is right off the starting area. You also have two arch-viles in cold storage, I believe as the method for acquiring the BFG, which should help with the two surprise Cyberdemons and especially the enormous pack of Barons that is supposed to chase you into the exit. I like the look of the blood and marble section to the south, but its combat is pretty tepid. A lot of running back and forth saps any feeling of action.
| MAP02 | The Launcher |
| --- | --- |
| | If you don't stop to admire the scenery (and the computer panels in the observation deck are worth a gander), this can be done without the player ever encountering a monster. I guess I was expecting a little more action! It's still pretty cute, if not the ending I was hoping for. |
FUCK YOU, I'M GOING TO HOLLYWOOD...