TECH GONE BAD


by John Romero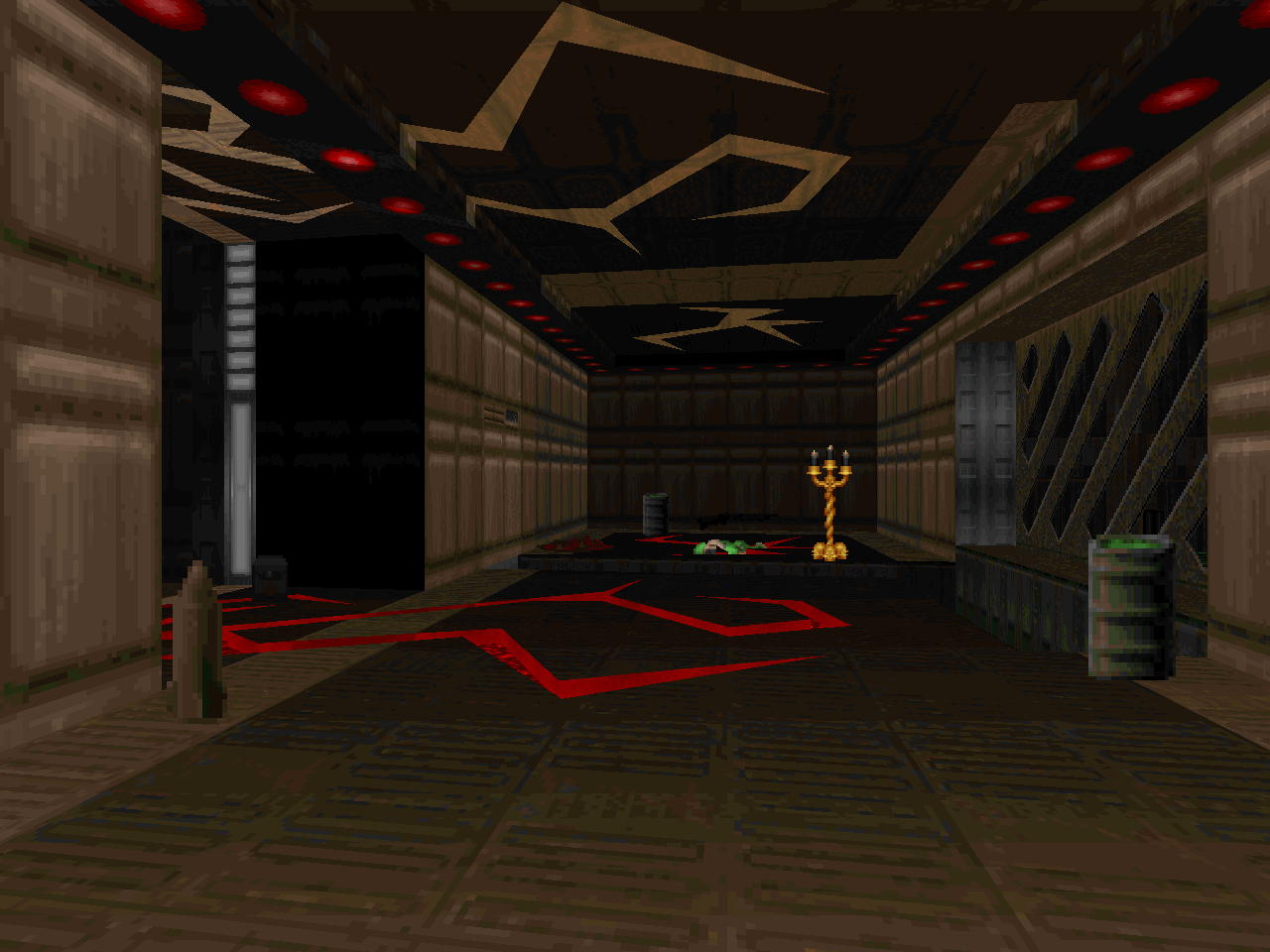 Yes; John Romero done went and made a
Doom
PWAD. The name of this level is
Tech Gone Bad
, and it replaces E1M8. Twenty-two years later in 2016, you can finally have your full-Romero E1. The purist bogeymen will be disappointed, since Romero opted for limit-removing ports and uses some of the goodies that were reserved for E2 and E3; namely, the Berserk pack and invul sphere. They're both here, along with everything else from Knee Deep in the Dead, plus a little something extra because of the plot. As a man named Jasper once said, "...What a time to be alive."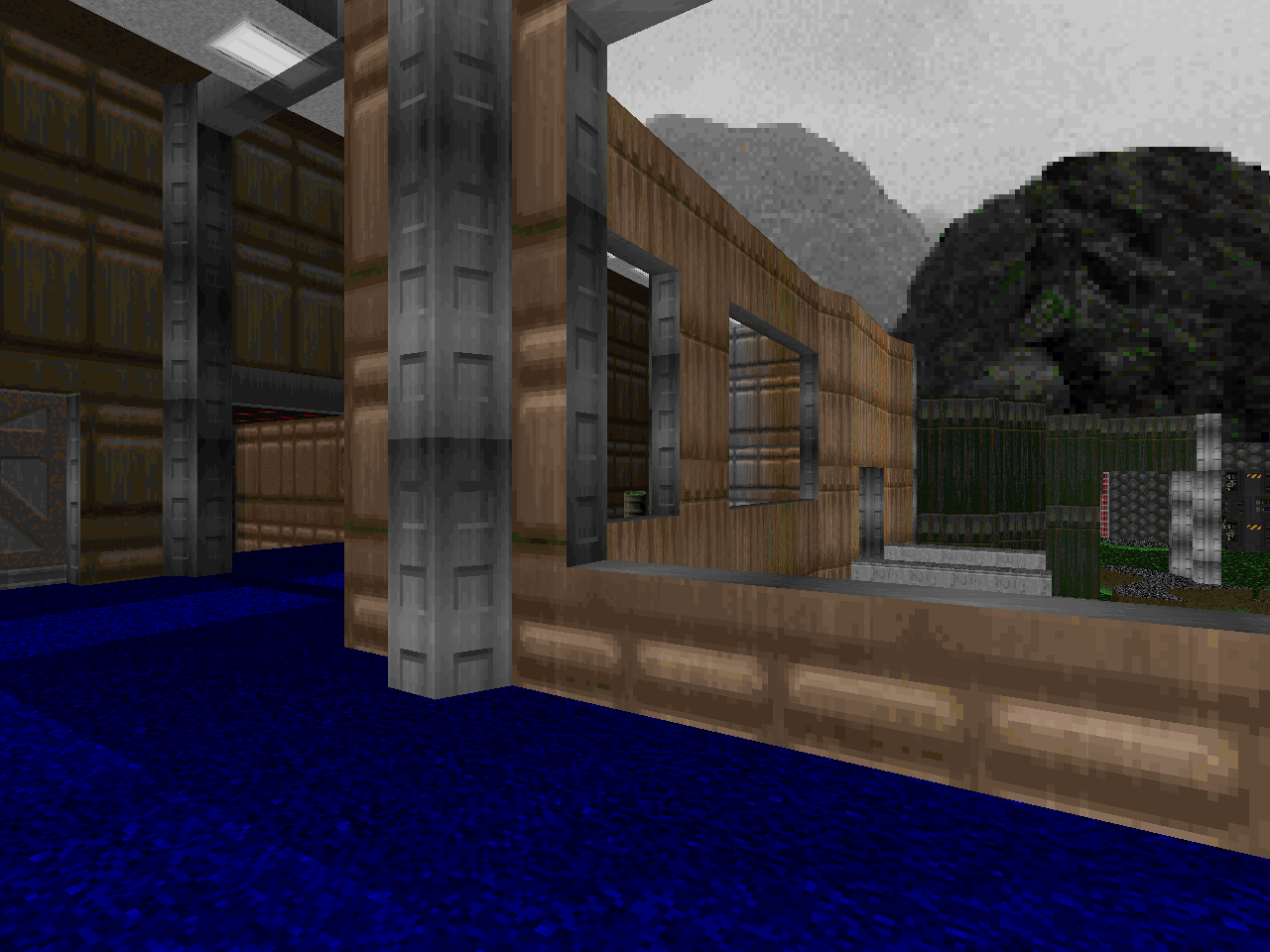 The plot is that it's the end of Knee Deep in the Dead, and you're at the Phobos Anomaly, except John has opted to give the original haunting finale a pass and roll into an action-packed gauntlet through the epicenter of the Phobos invasion. Reality is cracking at the seams as the fey energies of the hijacked teleportation terminal bleed into our universe, infusing it with the energy of pure evil. You know that there's a lab nearby, staffed with hundreds of scientists, though they probably wouldn't have relocated if they'd known that their work would lead up to this. Of course, we already know what's going to happen, even after you beat the big badasses...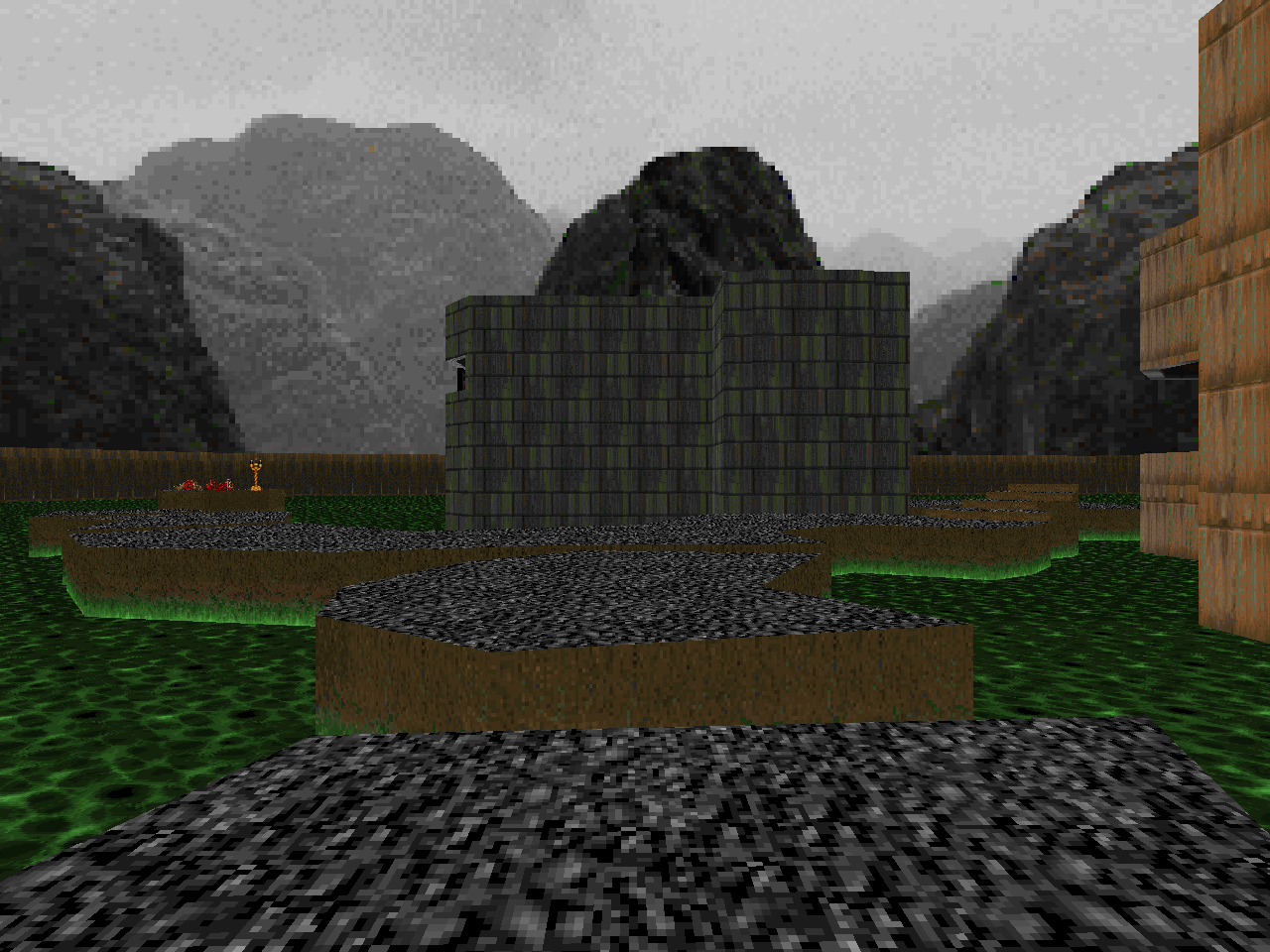 It's interesting to even be playing this, because whenever John got asked if he'd ever make another
Doom
level, he seemed skittish, and justifiably so. I mean, the
Doom
community hasn't really left the original
Doom
behind, but when you are trying to measure the fun of horsing around in the
Doom
editor next to ultra-polished stuff like
Back to Saturn X
, or the sectorial beauty - and difficulty - of works like
Sunlust
, or the sheer spectacle of mods like
Brutal Doom
, it's daunting to figure out where you fit in. The important thing to remember (as some authors have figured out) is to just do what you enjoy, and I hope John had fun working on getting his CAD legs back.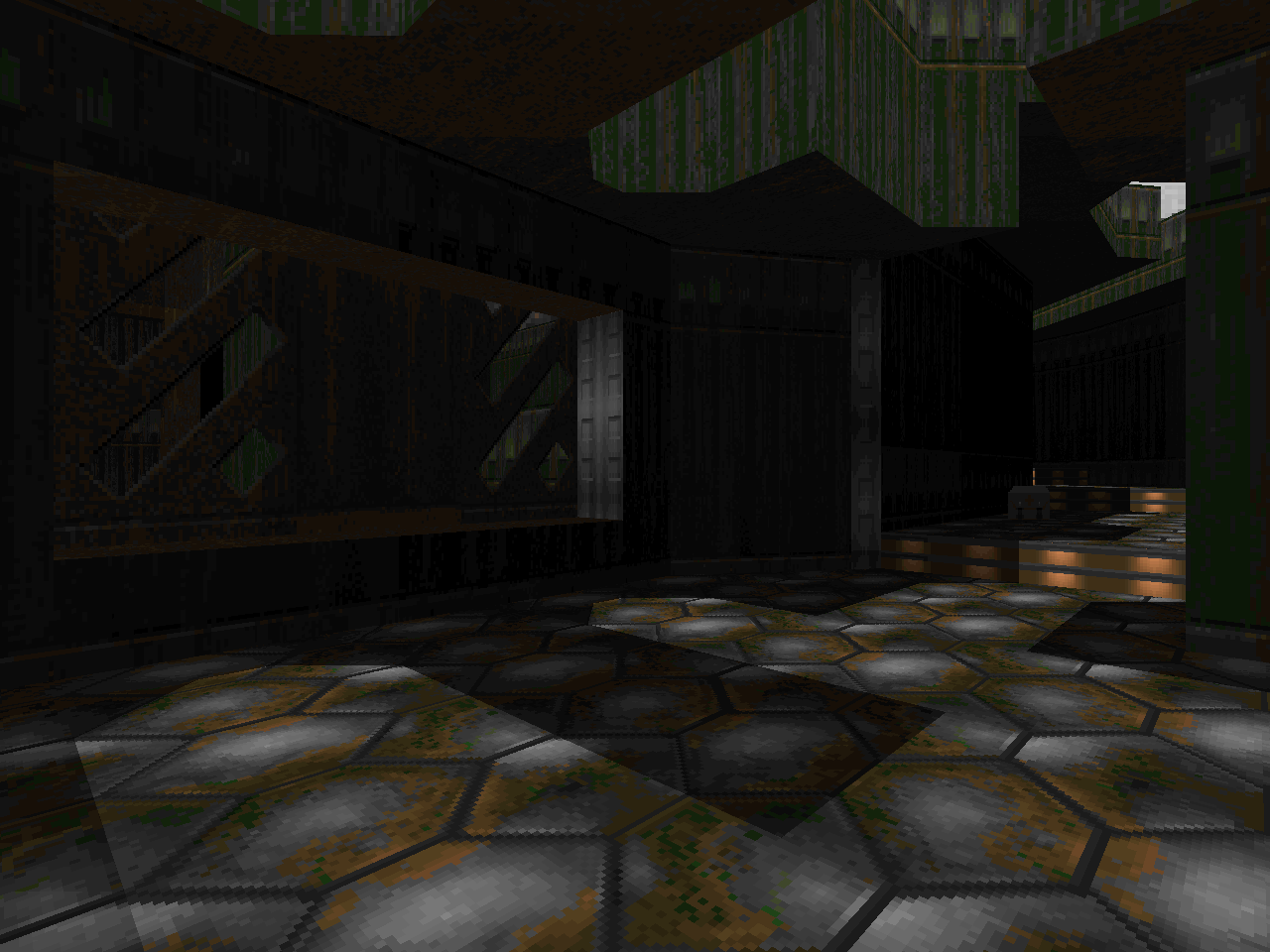 Tech Gone Bad builds on the same premises as the levels that had gone before, with a few major differences. The big one, at least to me, is that John dumps the mostly interior and land-locked settings for a complex smack dab in the middle of a toxic cistern whose walkways appear to be breaking up and decaying. John is pretty quick to show you the outdoor section of the base, which helps to break up the base onslaught, and the stepping stones stuff to reach the yellow key constitutes a nice excursion. You begin to wonder if this is just the UAC's blatant disregard for OSHA standards or if it's a side effect of the technomagic exhibited in those cherry-red fissures seen within and without the complex. That would go a long way toward explaining the character of the lab, which seems to have pulled all of the computer equipment into a nightmarish labyrinth that you have to navigate in order to reach your final objective.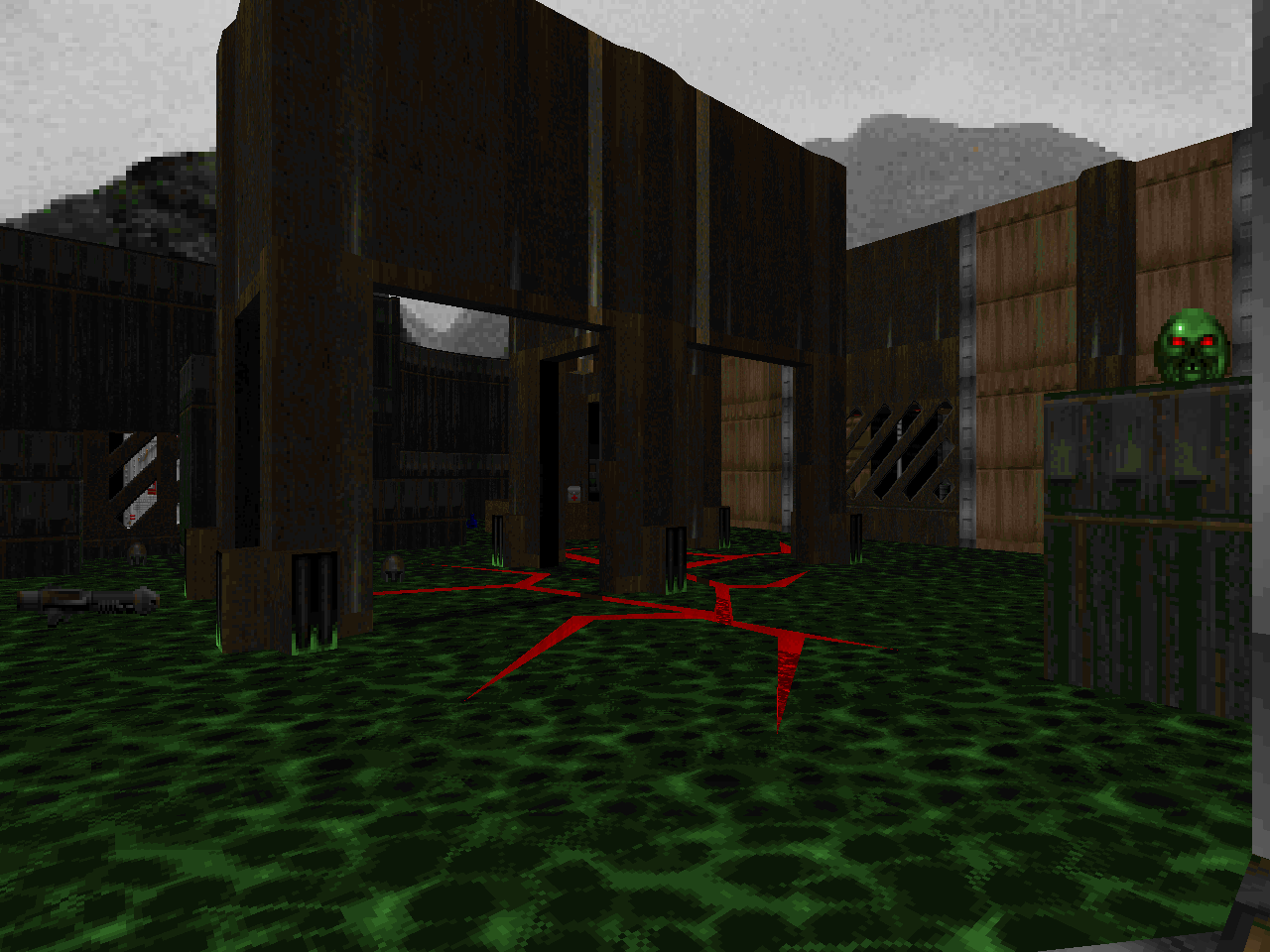 You won't find any surprises in the monsters John uses, but the ways in which he uses them may throw you off-guard. I saw a lot of remarks about the opening teleport ambush, and while it's a little dicey, it's nothing an experienced player can't handle. I'd be more concerned with a similar attack near the map's final moments which dumps far more meat into a slightly smaller space, with enemies apt to sneak up on you. He also uses the organic monster closets in a few spots for some nice surprises. The biggest threat of E1M8B is pretty much the same as in any other E1 level, and that's a copious amount of shotgun guys that will slowly whittle your health down. The demons and specters are still pretty oppressive, though, and with all that meat running around I'm sure you'll be distracted enough for the ubiquitous imps to get in a few pot shots.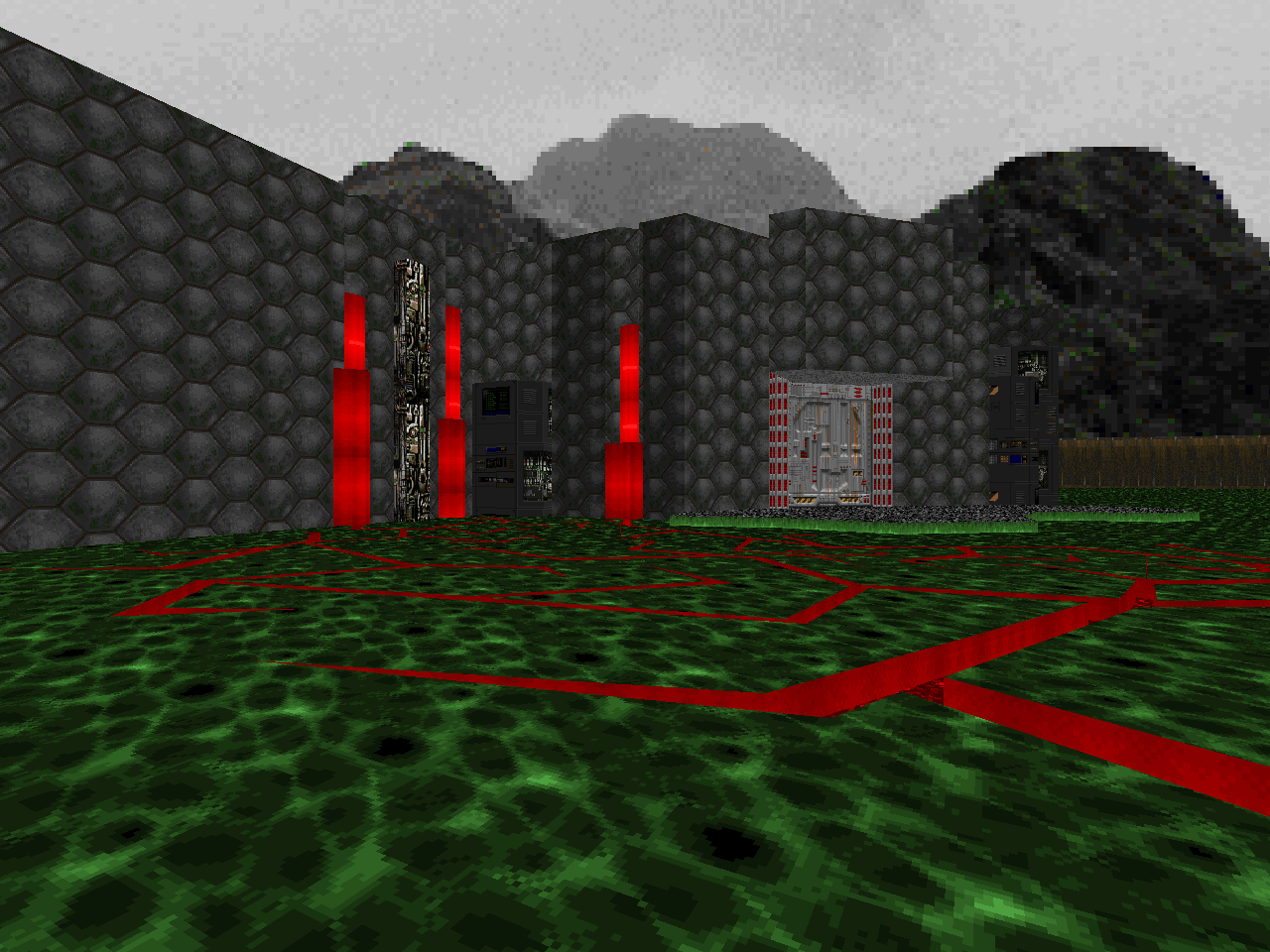 Another big talking point for players seemed to be those infernal energy cracks that dominate the opening area and crop up here and there as you continue to play. They're not just for show, functioning as damage floors, and lingering on them is a great way to bleed your life away. They're also pretty easy to avoid, at least once you're through the starting area and not more concerned with the monsters trying to tear your throat out. I think that the digs at '94-era detailing are primarily referring to the cracks, which can't help but look weird next to the rest of the level's geometry, but I'm not at all bothered by them and think that they look really cool as used in the western portion of the level, coming from the sides of the portal machines and from the energy seams on the twisted lab's east side.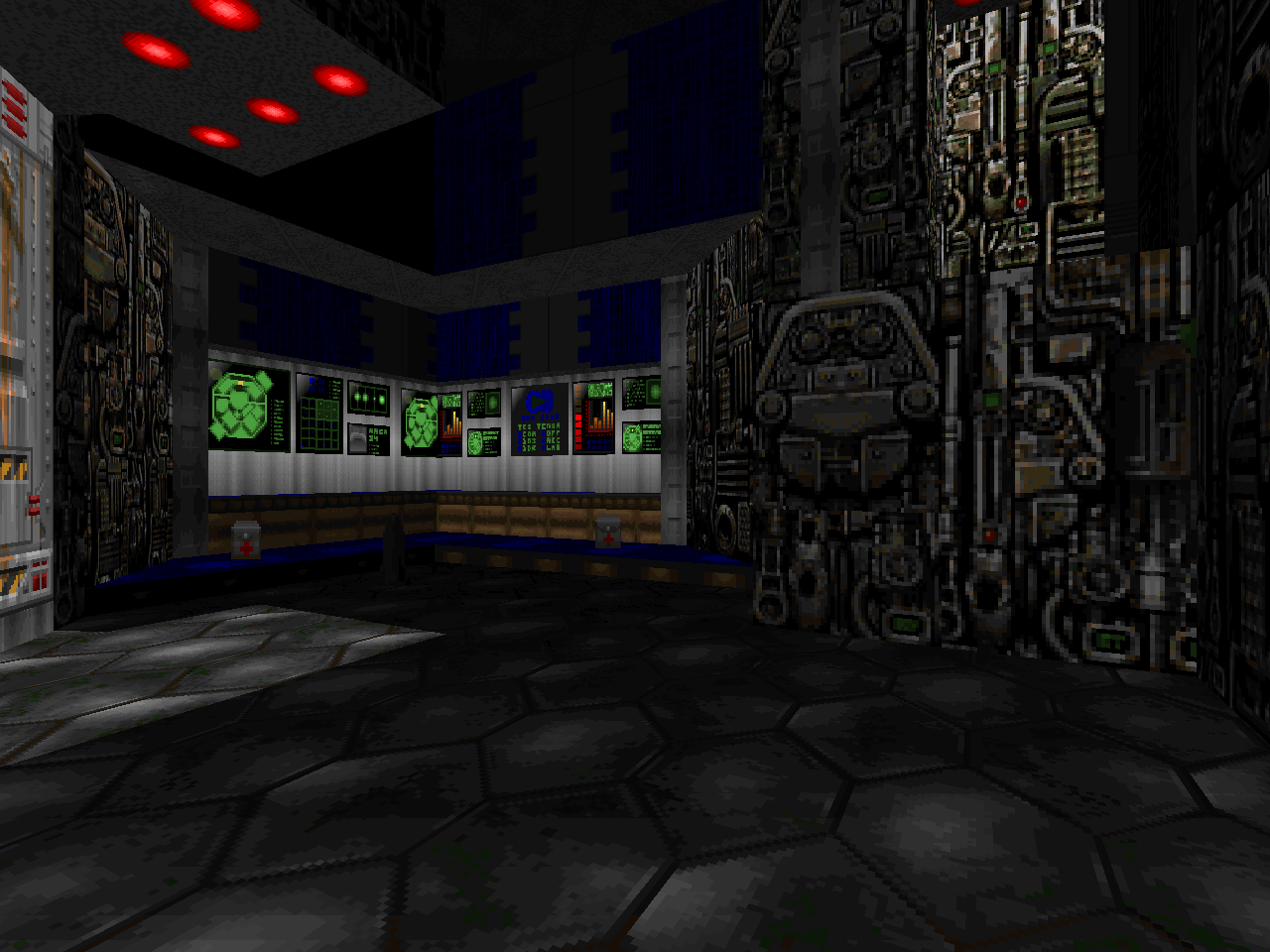 After having had the original "Phobos Anomaly" seared into my brain since 1993, it's hard to compete, but John does a good job. The abstract tech maze leading to a long elevator descent into the large pit of the teleporter complex is a great leadup and those huge fuckoff pods look sweet. It's not nearly as climactic as we're used to, and I think that it would have been more poetic for Doomguy to walk into the teleporters that the invaders are trickling out of, but I suppose that's pretty hard to work in with the Barons-as-bosses trigger. Regardless, it's a nice change from classic Doom's boss maps, feeling more like the final word and less like a punctuation mark.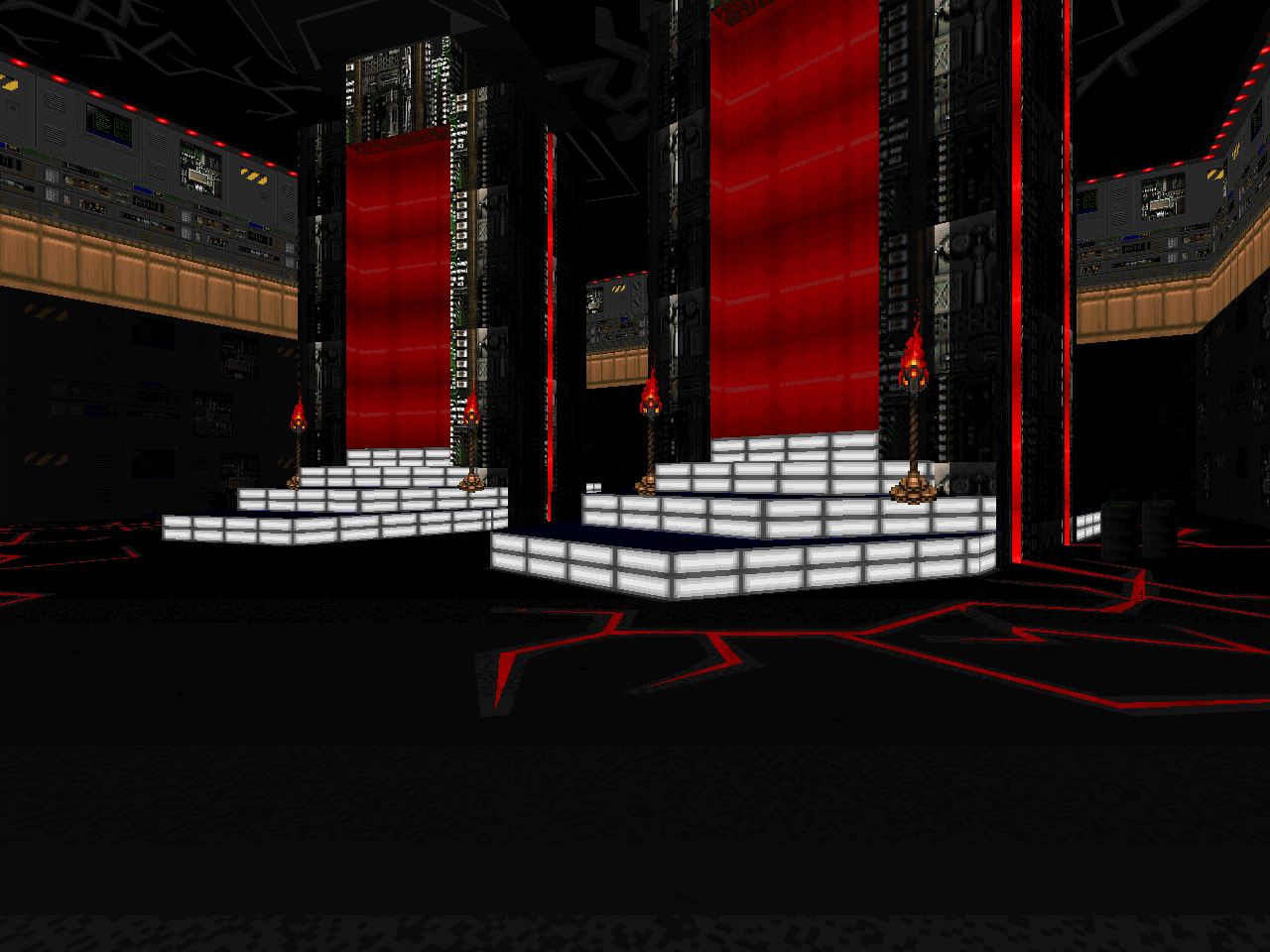 Tech Gone Bad is a cool level. It's a level that some people have been waiting, like, twenty-two years to play. I hope that this isn't the only pit stop at Doom station Romero makes while prepping for his new game venture; he's shown himself to be just as dependable (if not more so, E4 haters!) as he was back when id Software lucked into creating the premiere FPS franchise. Many will be drawn to this level for the sheer fact that Romero made it, whether or not they even like playing OG Doom anymore. I think that most of the people that would want to play it have probably done so already. But, uh, it never hurts to get the word out. Thanks, John!