DOOM CITY


by Shamus Young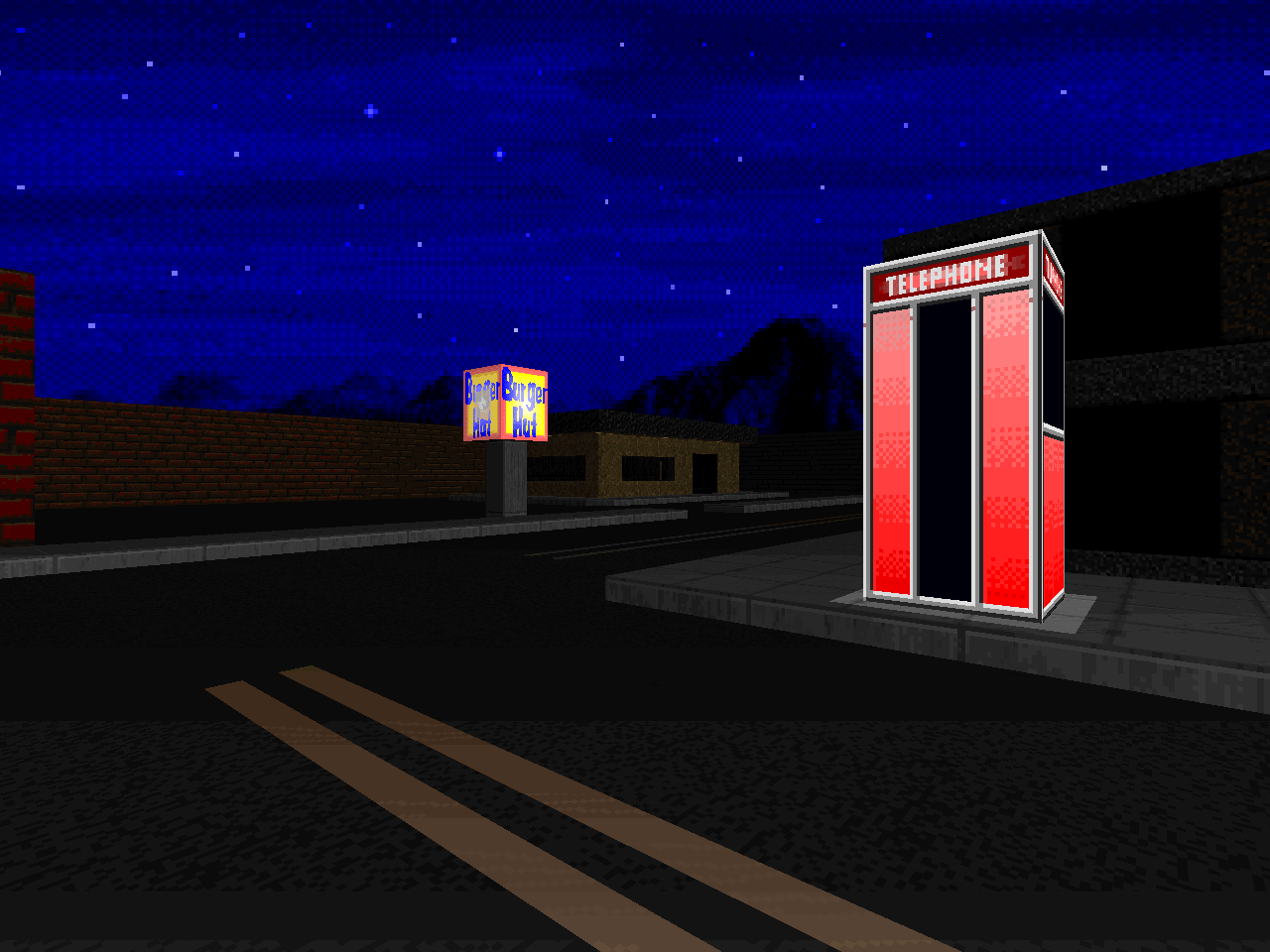 Shamus Young gets lost in the shuffle of authors from
Doom
's formative period, but if he's remembered for anything, it's probably
Doom City
. A MAP01 replacement from 1995, this
Doom II
level did some clever things that no one else had really attempted at the time, at least not to the degree Shamus had done. While the first impulse of many authors was to recreate things familiar to them like their houses, schools, and places of work, Shamus set about making a little city, with graphic replacements to boot. Now, nothing here will meet the realism of the BUILD engine games, but Shamus's texture replacements have a certain unified fidelity about them in all their PAINT-ish glory.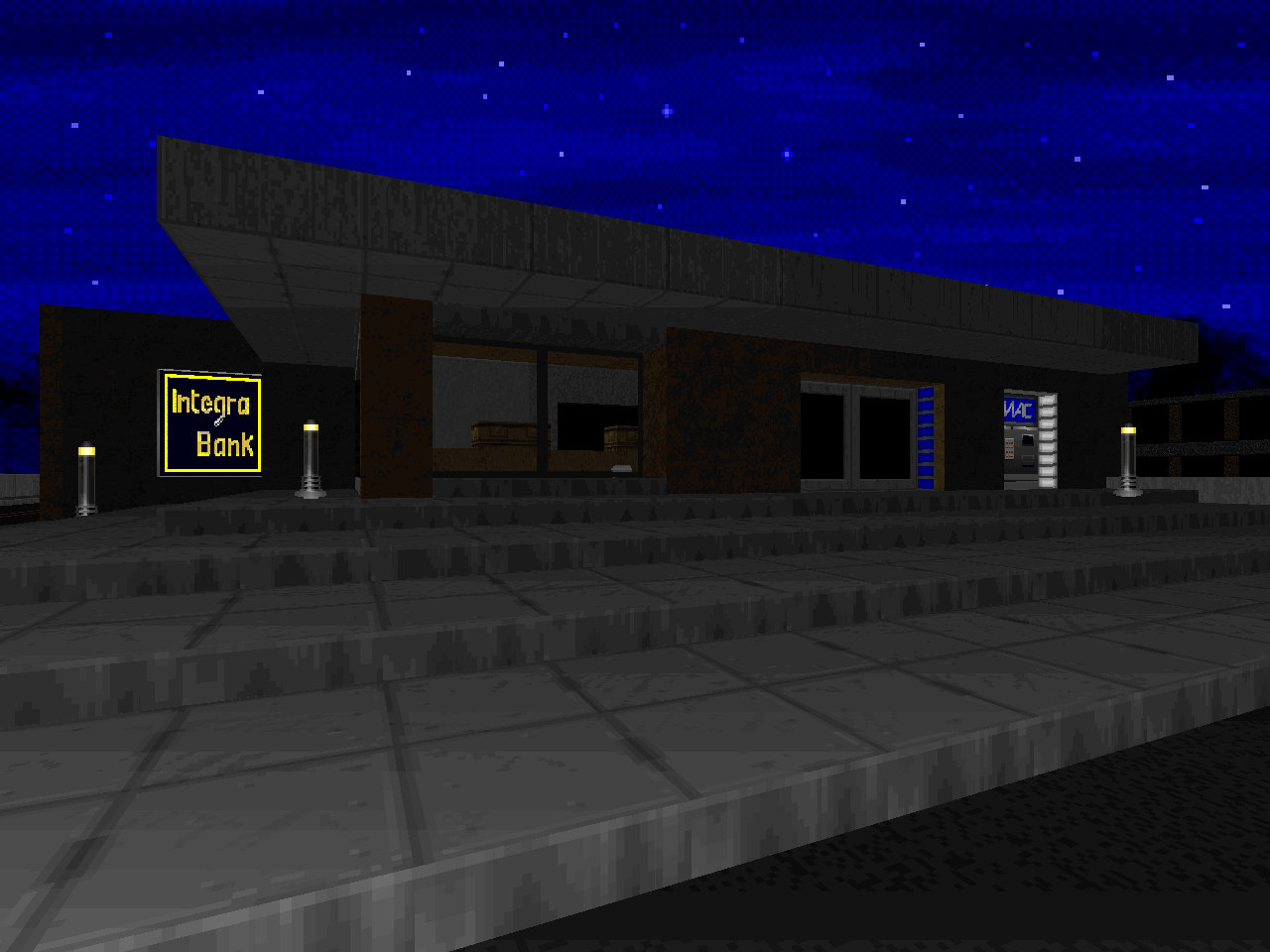 It's not really clear what structure you start out in. Bus station? Parking garage? I'm leaning bus station. Anyway, you fire your first shot and suddenly every zombie on the streets is after you, with a whole bunch of them clustered in the bank drive-thru, along with apparently a pain elemental. The resulting action is pretty frantic, but ultimately front-loaded as you quickly dispatch about half of the level's population in a shotgun-fueled frenzy. Afterwards, you pick your way through the various theme locations in search of the level's three keys and stronger arms, almost all of which are tied up in the bank in one way or another. By the time you get in, though, you'll hardly need them.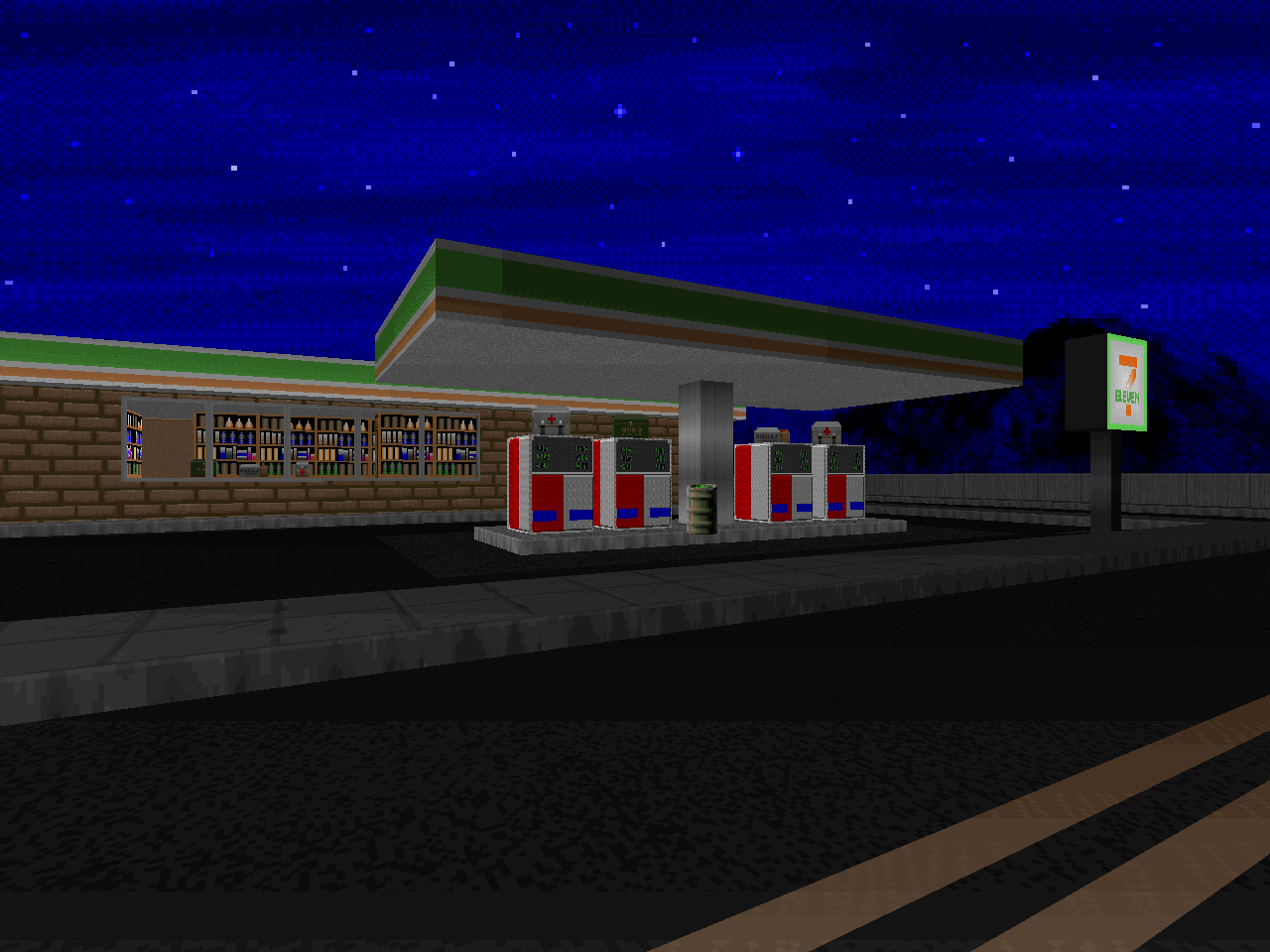 Of all the little cheats that this level uses, my favorite is the faux-3D refrigerated shelving, which I have seen elsewhere but debuts here in perhaps its iconic appearance. The sheer openness of the level meant that Young had to cut back on some of the visuals to eliminate visplane overflow crashes, but you still get some nice scenery like the 7-Eleven and the bank. The library and church, not so much; the fact that they use stock textures makes them fade into the backdrop. The grocery store is somewhere in between, with a few nice points but the monotony of the interior making it more of a maze house than anything else.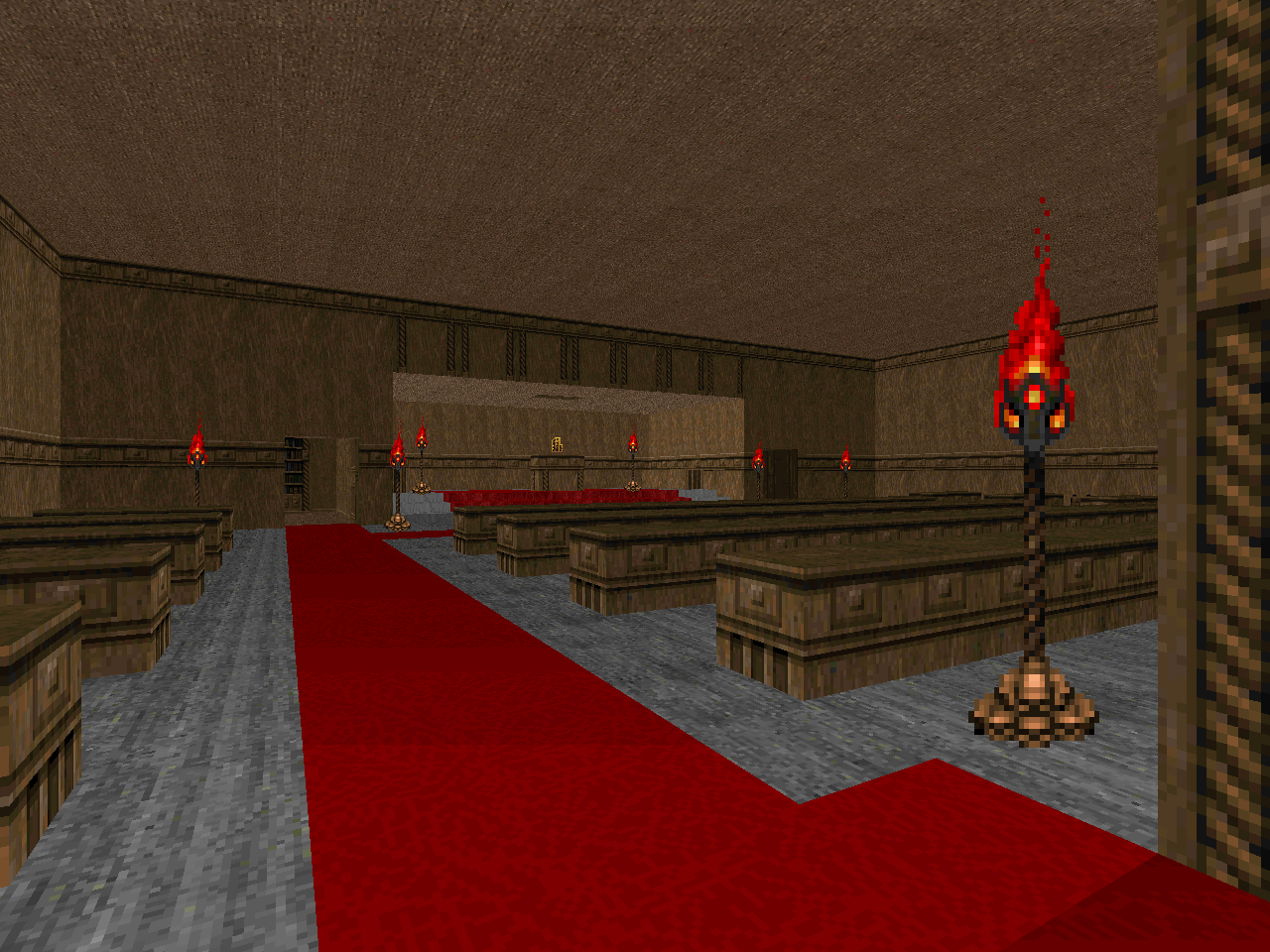 Doom City isn't the most action-oriented level, but it has that early 90s charm in spades and if I had to guess was a popular locale for deathmatch back in the day, not because of its technical virtues but because of its sheer novelty. It isn't hard to see why this is fondly looked upon some twenty years later. Maybe, just maybe, you can see it too.


AND BABE, DON'T YOU KNOW IT'S A PITY
THE DAYS, CAN'T BE LIKE THE NIGHTS
IN THE SUMMER
IN DOOM CITY
IN THE SUMMER
IN DOOM CITY