THE WAILING HORDE


by Chris Hansen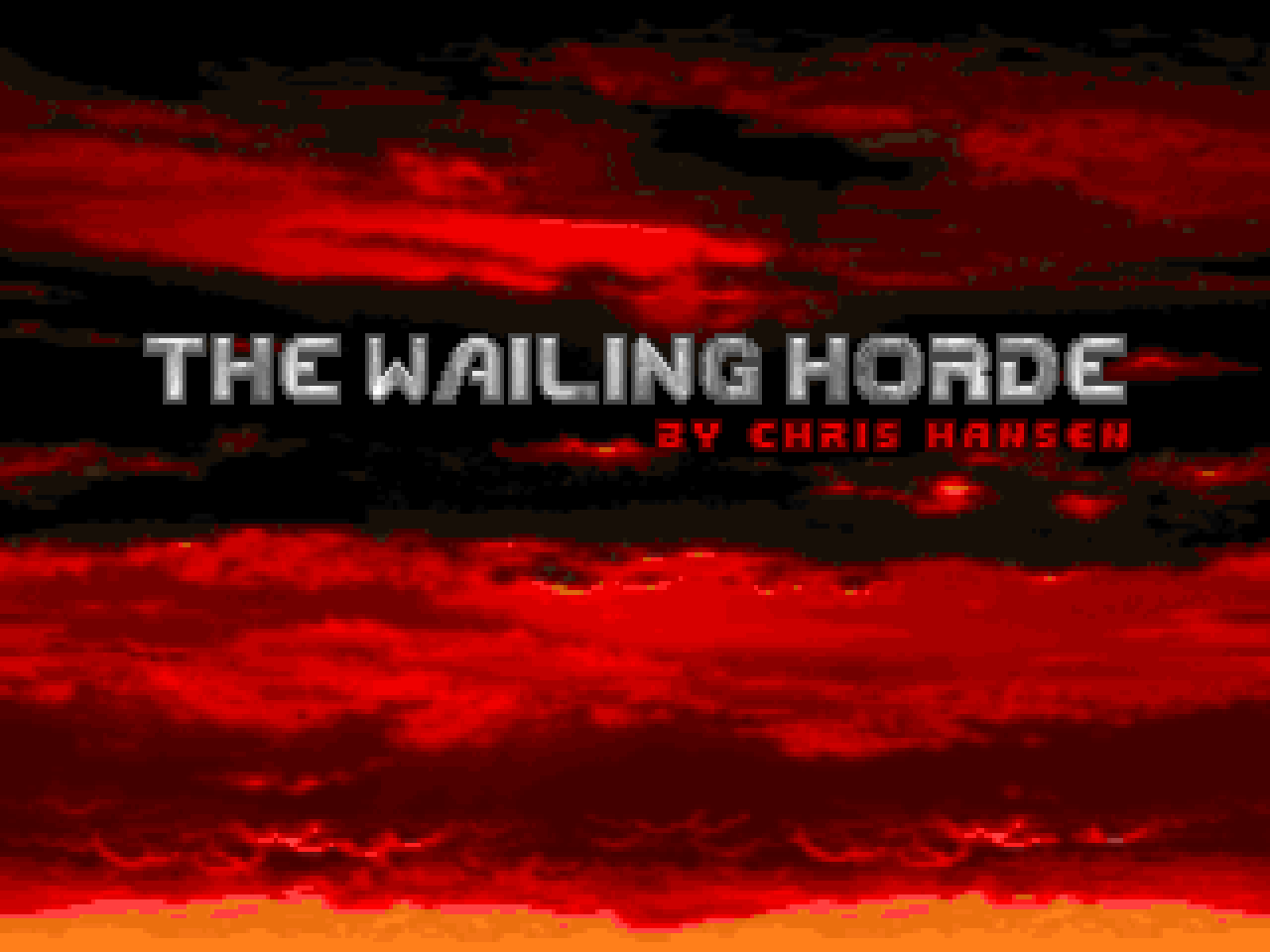 Chris Hansen was part of the millennial wave of
Doom
authors, earning a place in history as one of the contributors to
2002: A Doom Odyssey
before launching his own, highly-lauded mapping career.
The Wailing Horde
is as of this writing his latest solo release, a single level for
Doom
's E2M1 that's meant (but not guaranteed) to be compatible with pretty much any port, with potential VPOs being the main exception for vanilla players.
WAILHORD
has no story; "Just kill everything and do it well!"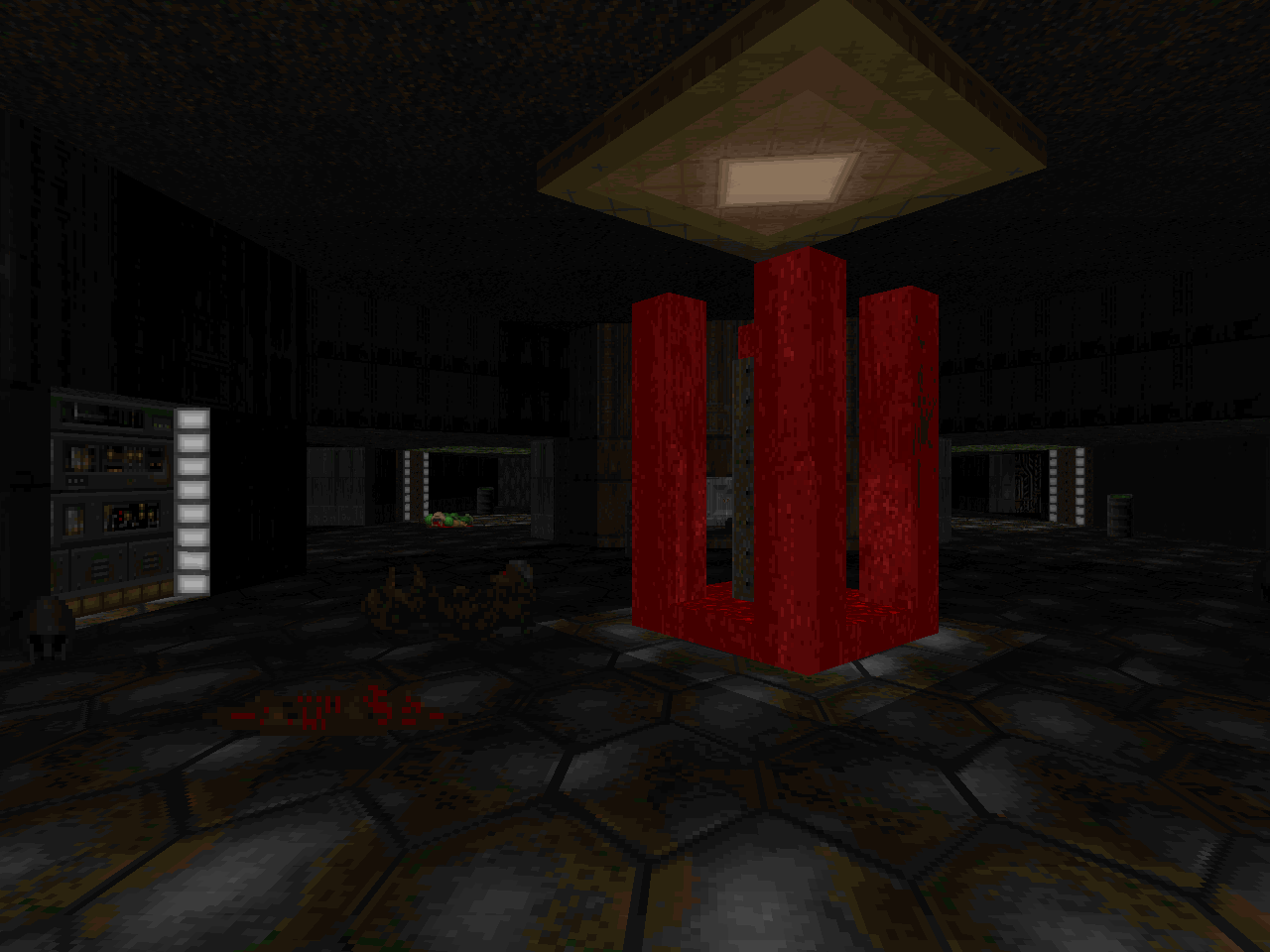 Chris has done a lot of work for OG Doom and he draws his own comparison to Rip It, Tear It, Smash It!, which I haven't played right now but am considering stepping up on my timetable. This is definitely a take on the "Shores of Hell" theme with its nonlinear layout, but the level is massive and crammed full of enemies, numbering in excess of four hundred. It's also too action-packed to emulate that "creepy" feel that some people tend to associated with Doom's second episode, not that there's anything wrong with that. If you're expecting anything atmospheric, though, prepare to roll in guns-a-blazing.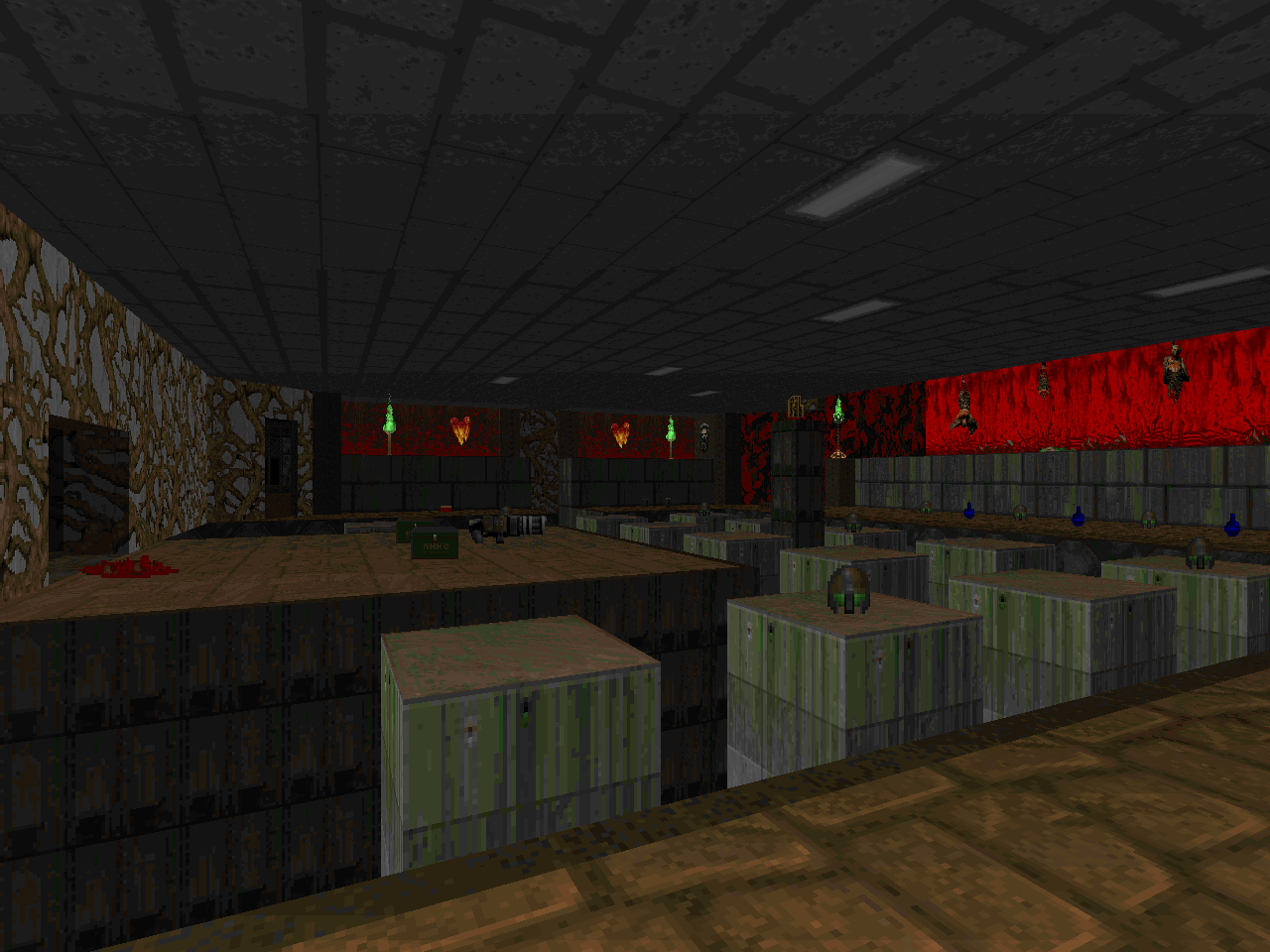 Hansen starts you off with a claustrophobic fight in the starting area, liberally doused with nukage, before sending you down a blind drop to confront the intricate labyrinth of layered hallways and rooms that comprises his main base layout, starting with a good look at your future objective - the red key. The early game hooks you immersion-wise with monsters lurking in the shadows and in up-close monster closets. Since you're new to the level's layout, there's some hesitance in every step as you never know when you're going to kick up another hornets' nest. There's also plenty of leeway as to where you want to start clearing, though all roads will eventually pass through the same major milestones.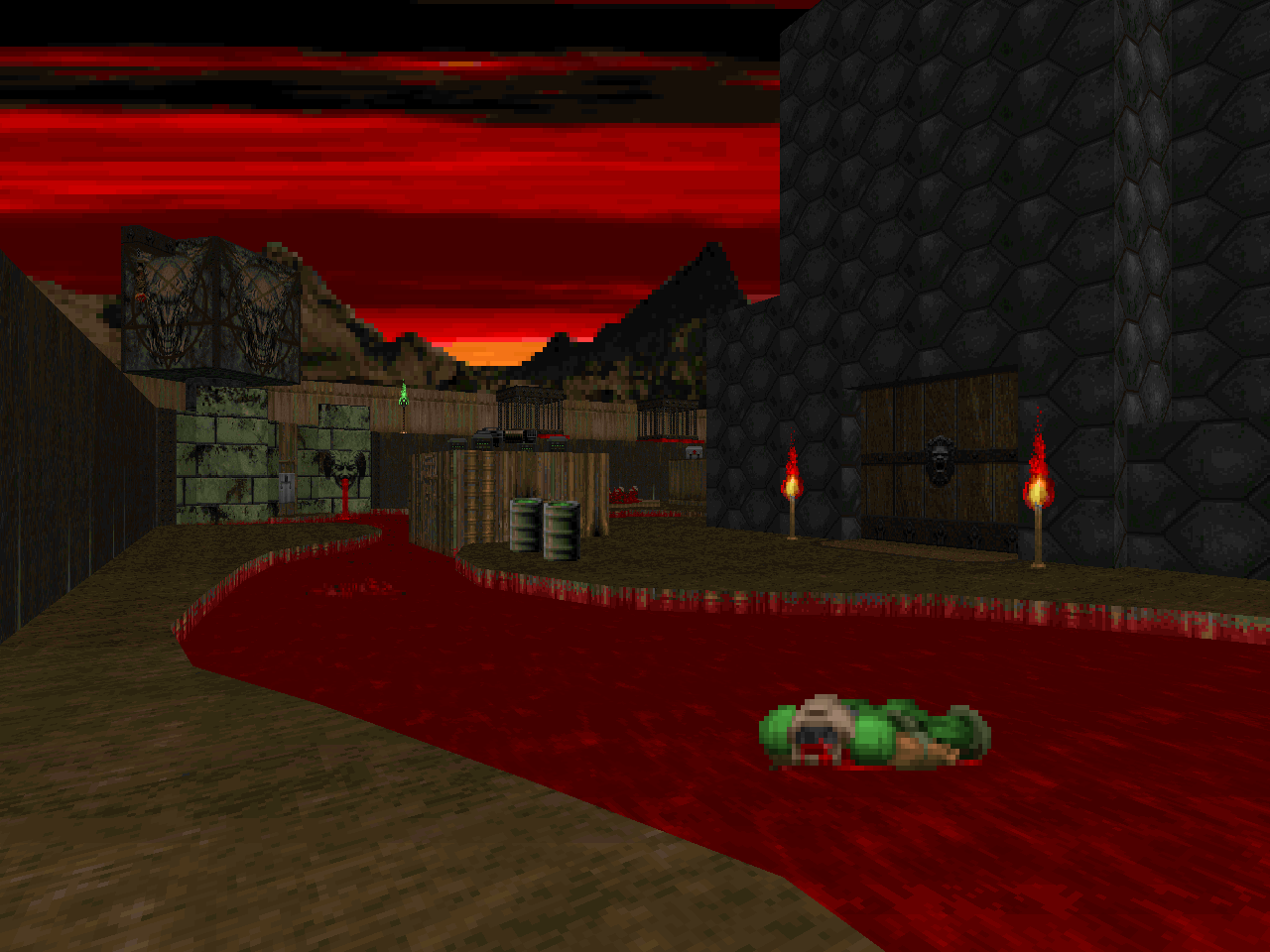 The Wailing Horde is almost entirely about skirmish fights, with you rarely taking on any more than a handful of monsters at a time. Hansen does a decent job at positioning them so that they can sneak up on you, but if you're watching out you won't have much to fear from incidental combat. The most you'll ever see at one time is the massive influx of meat that happens toward the end of your tour in the main area, composed of pretty much every regular Doom monster. The lower walkway keeps most of them from coming at you, though, and once you've taken on your tier you can drop down to cleanse the gutter to make things safe before you go exactly where Hansen wants you to.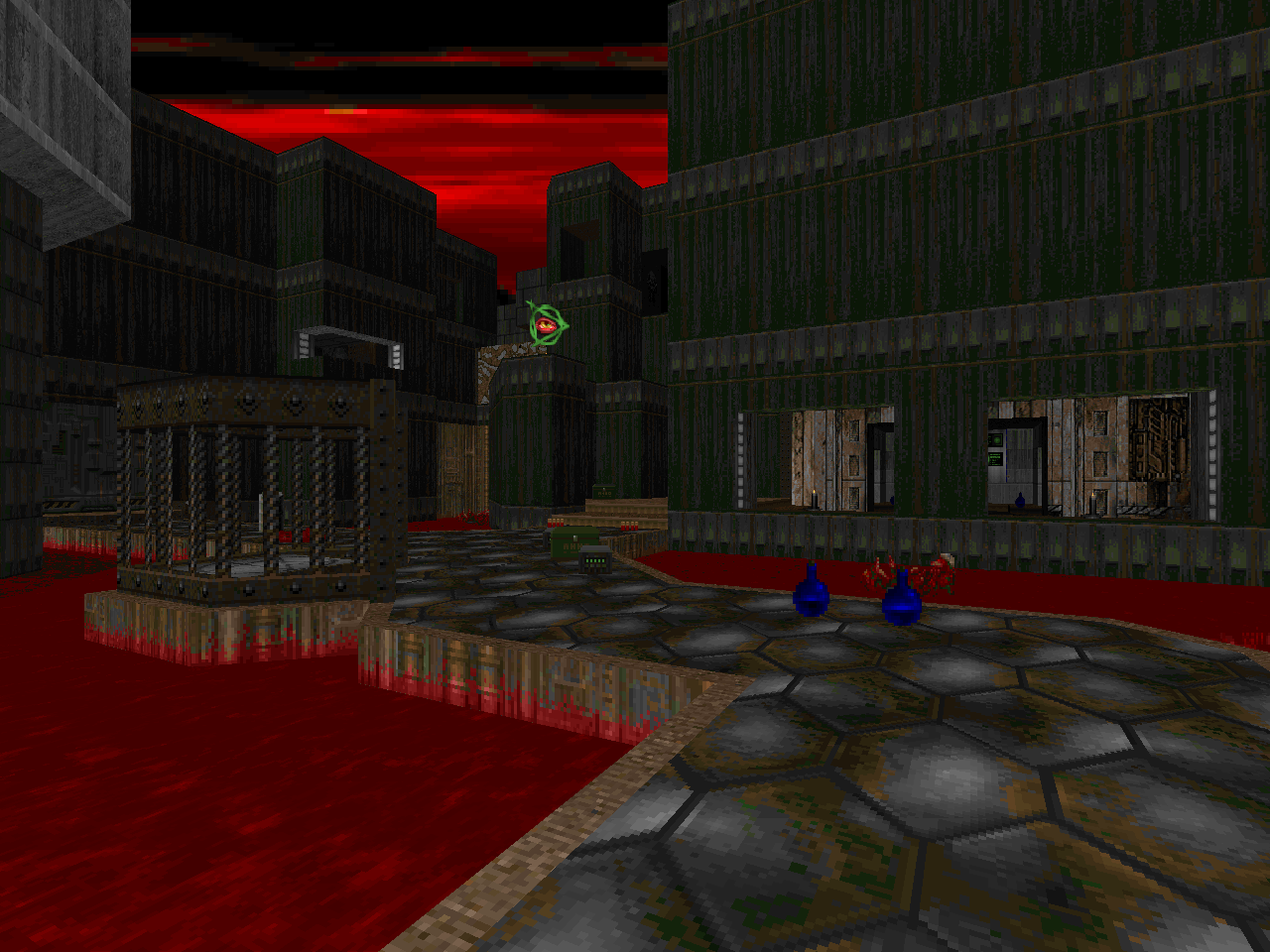 Another memorable fight for me was that pillar area to the midwest, but dropping some cacodemons into a room where it's hard to maneuver is always a great way to put pressure on the player, same with the wave of gasbags to the northeast. If anything I was a bit let down by the finale, but that's what happens if you tote the secret BFG and any great number of cells in with you. The two corners full of imps would be enough of a threat on their own in the ensuing crossfire, not to forget the final clutch of cacos. I'm not sure that the barons would be anything other than a timesink, given the open area.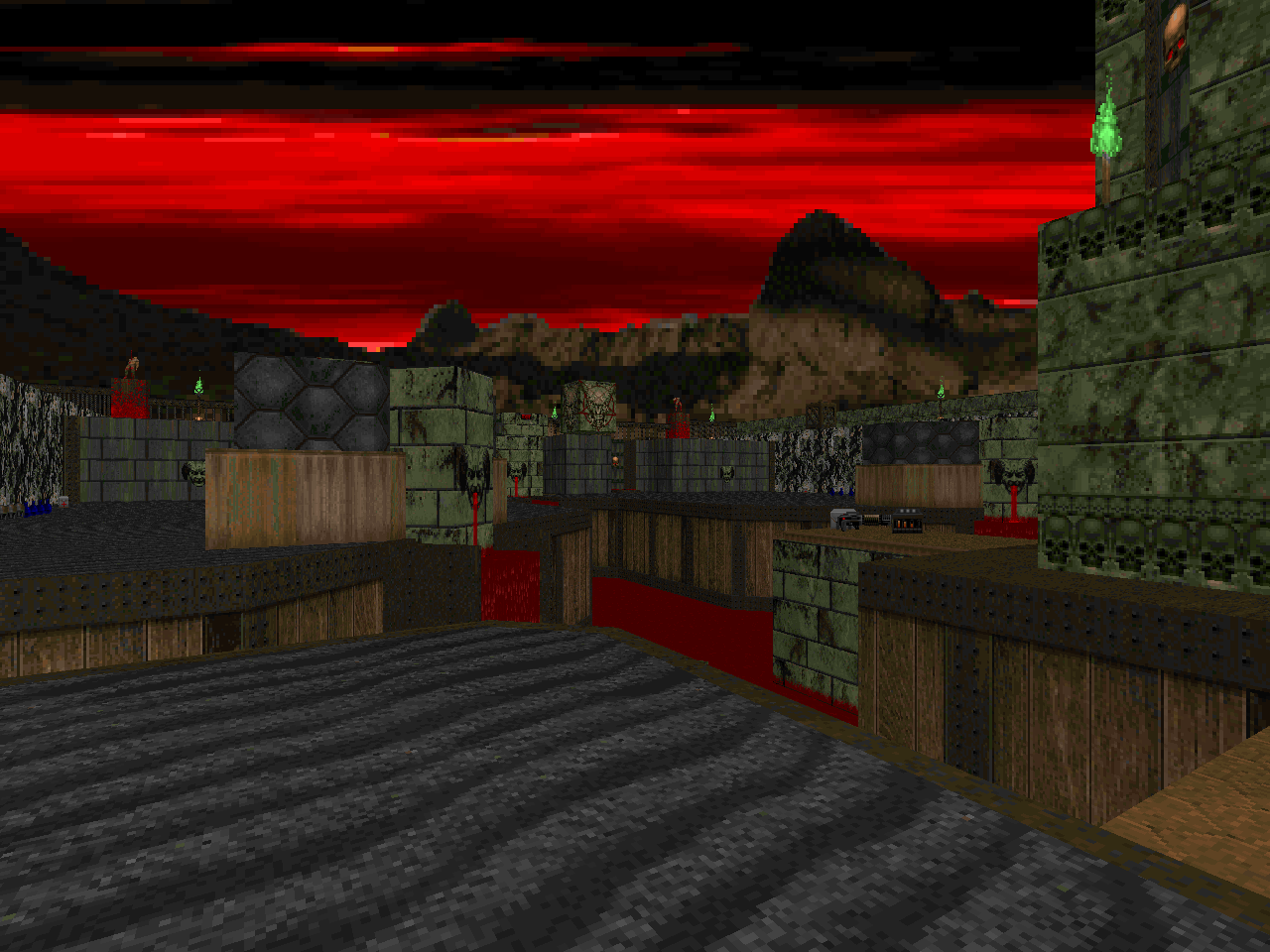 I love big maps with a layout that you have to unravel, and Hansen delivers with all of the tricky routes required to reach all of the map's various areas, including some interesting use of teleport pads that work as walkover buttons. That he does this in a way that everything feels connected is to his credit. Throw in the constant flow of combat as you battle your way through and you have a tour of Deimos that keeps you completely occupied until the final evil is slain. And, uh, I'm gonna have to take a look back at Hansen's back catalog sometime soon, even if he considers this one of his top three works overall. Cool level, dude.


AAAAAAAAAAAAAAAAAAAAAAAAA