BREACH


by Alun "Viggles" Bestor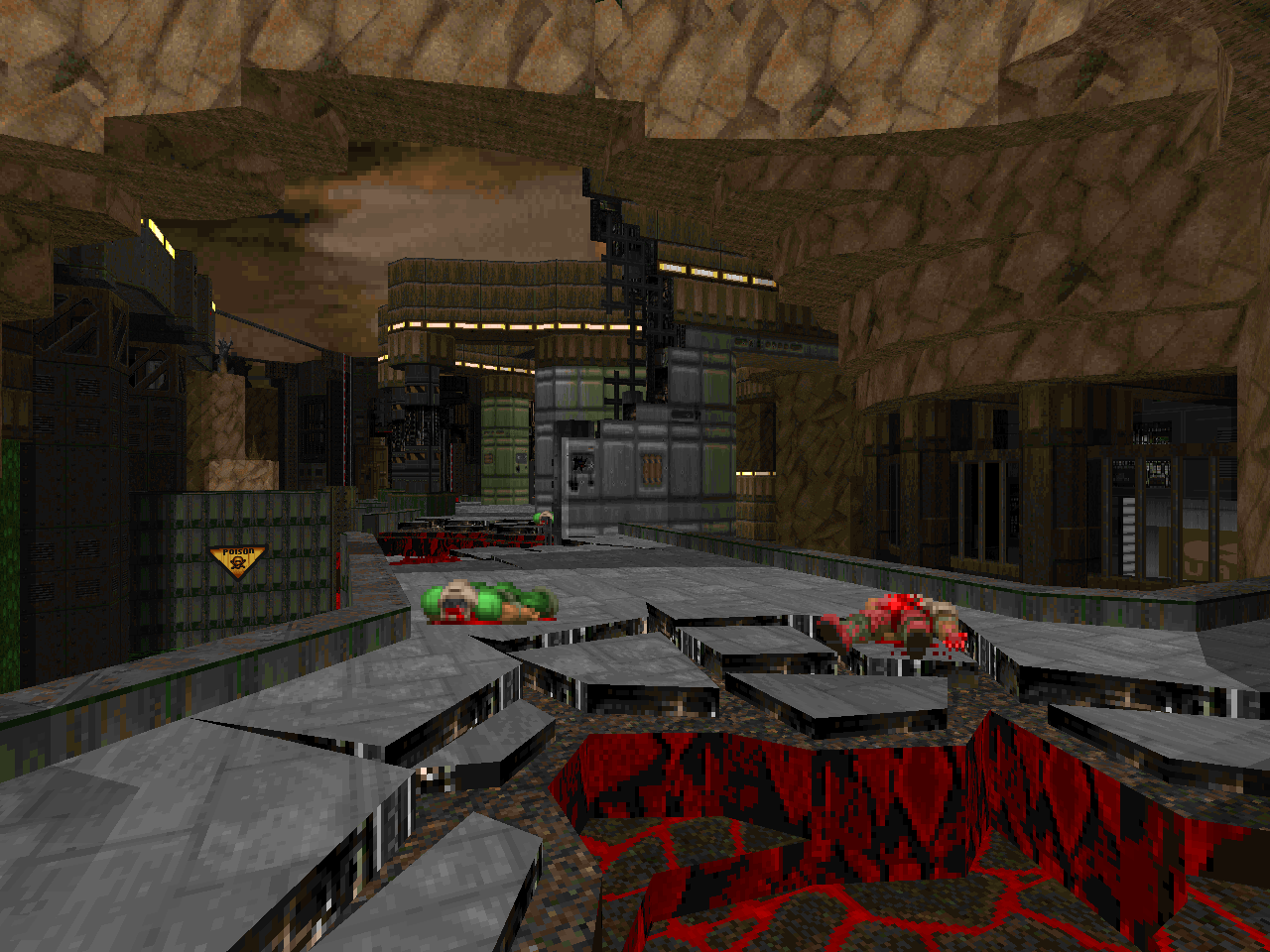 Every now and then, an author comes along to show us just what kind of depth of detail you can get out of
Doom
in a limit-removing setting. And, every now and then, one of those guys manages to pair it with cool gameplay.
Breach
, a MAP01 replacement for
Doom II
released in 2015, is the first thing Bestor has done since a
couple
of
deathmatch
levels he kicked out waaaay back in 1996. It's just like they say - they come back. They always come back. Actually,
Breach
is only half of Bestor's intended experience, since he actually ran up against the NEW seg limit. Supposing he finds himself motivated, we might get to see the second part. And, uh, I'd be very excited to play it.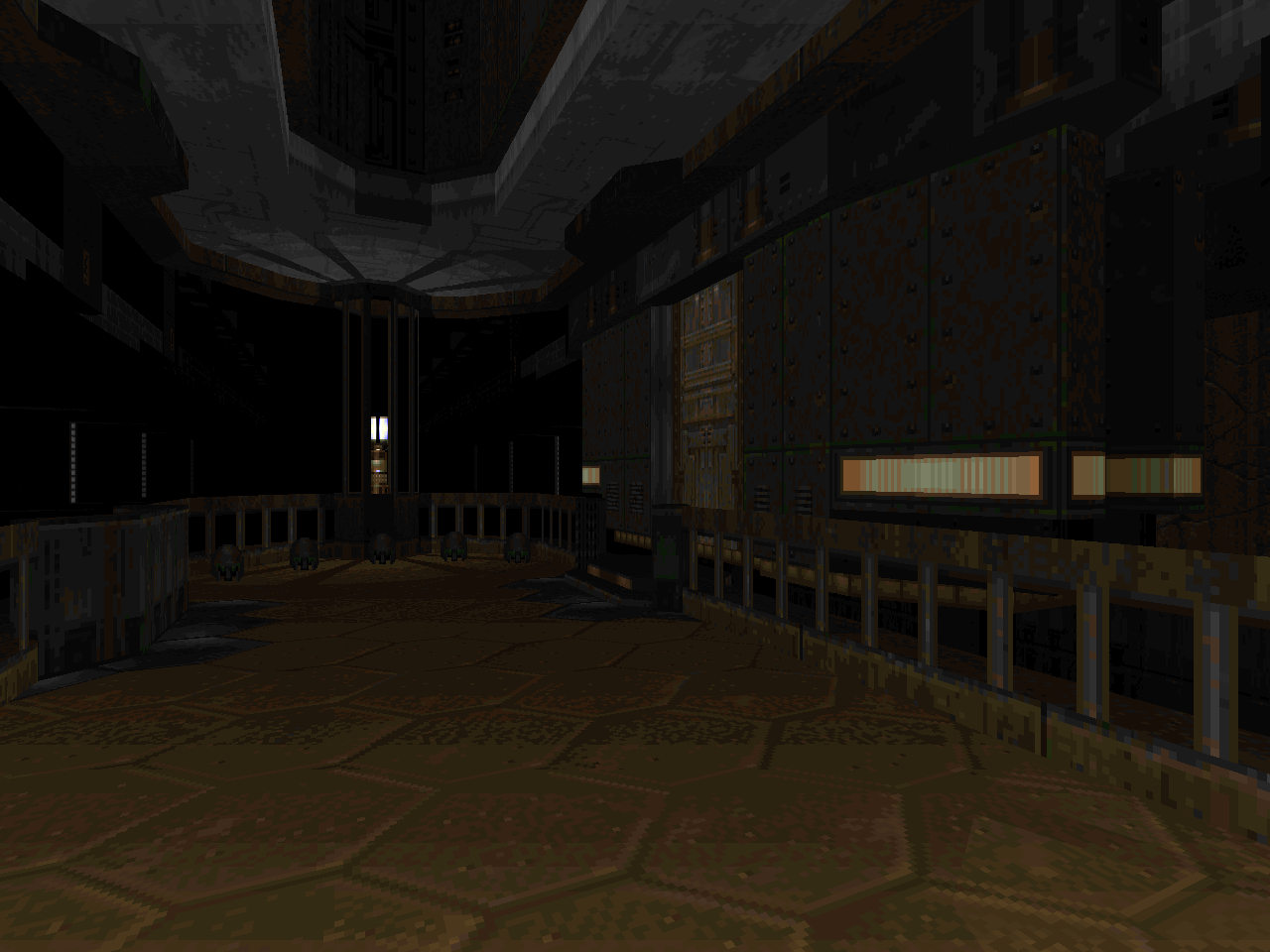 Breach occurs in some sort of UAC base that's been invaded, you having just arrived by railcar. The title could refer to the thing that looks like a blown reactor close to the start area, or perhaps just the humdrum breaches of reality perpetuated by the loathsome demons. You'll find yourself breaching their own reality on several occasions, fleeting glimpses of the Stygian Hell that borders our universe. You'll also see the signs of large-scale combat, with blown-out chunks of bridge on the ruined side of the base and telltale organic intrusions in portions of the other. The ultimate purpose of the base isn't explicitly stated, but it's awash in filthy nukage like most respectable UAC establishments, so let your imagination run wild. Bestor's certainly has.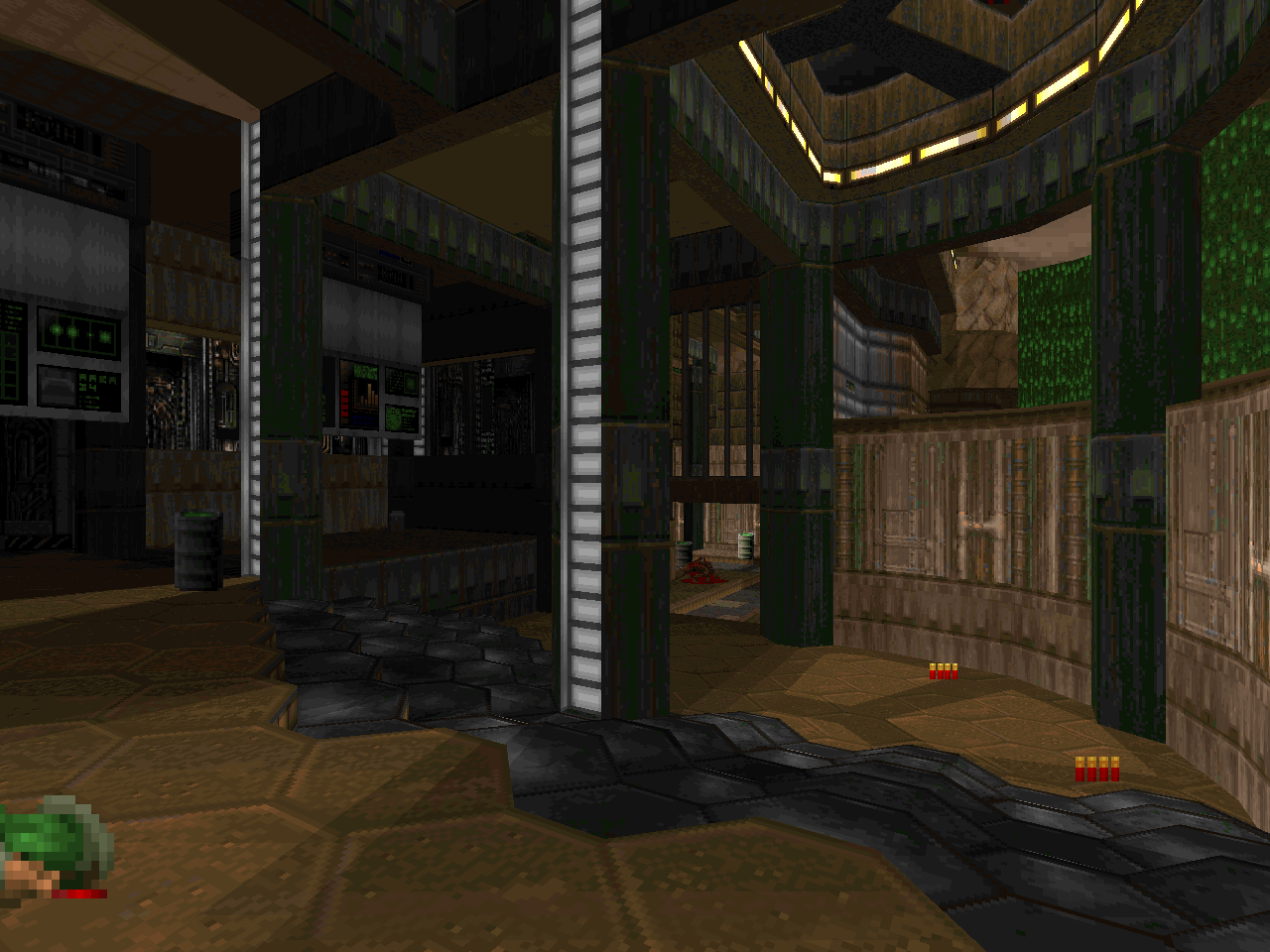 Rodrigo Acedevo's
HeDRoX
received a Cacoward in 2005, largely for its extravagant detailing.
Breach
kind of occupies the same sort of space, but is so much more functional in its execution and presentation. The architecture would be more than enough to carry this map as a moody and clever outing, but the care taken in designing rooms like the busted reactor turn this into a slam dunk of a level. The same effort is applied throughout, with the most minimalistic areas being your sojourns to the Other World, but only because they occur in the Bible black vacuum that these demons appear to inhabit.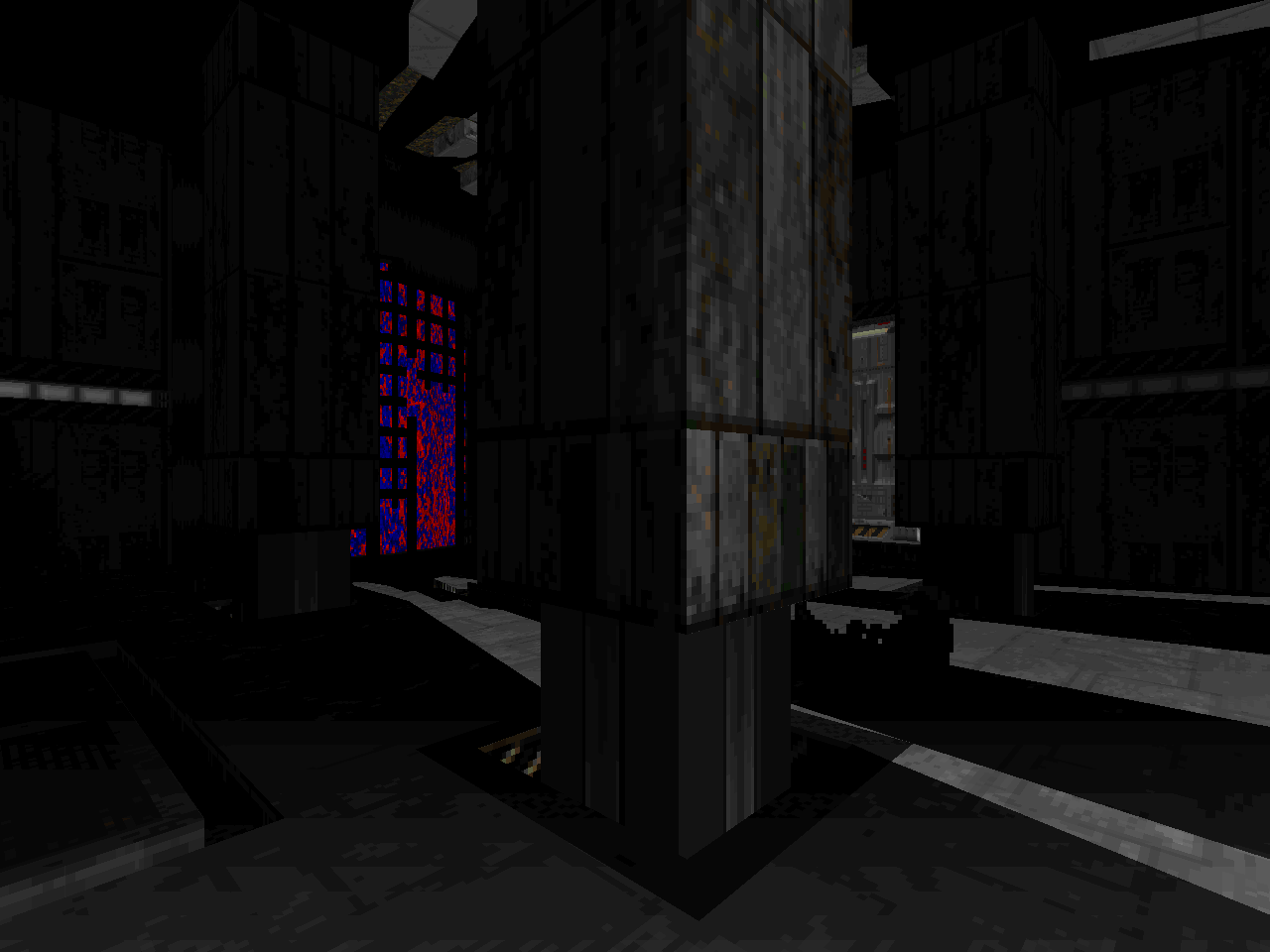 When I say that it's functional, I mean that for all of the crazy cool shit that Bestor has heaped into the map, I rarely if ever got hung up on anything, and all that in spite of the setting feeling quasi-claustrophobic. This has way more segs going into it than sheer space, but Viggles makes the level feel substantial through the painstaking detailing in the areas you actually step foot in, all those areas used for Darkwave0000-style world-building that the player never steps into, and the little jaunts to Hell that break up the pacing so that your familiarity with the shelled-out base feels ever so slightly refreshed.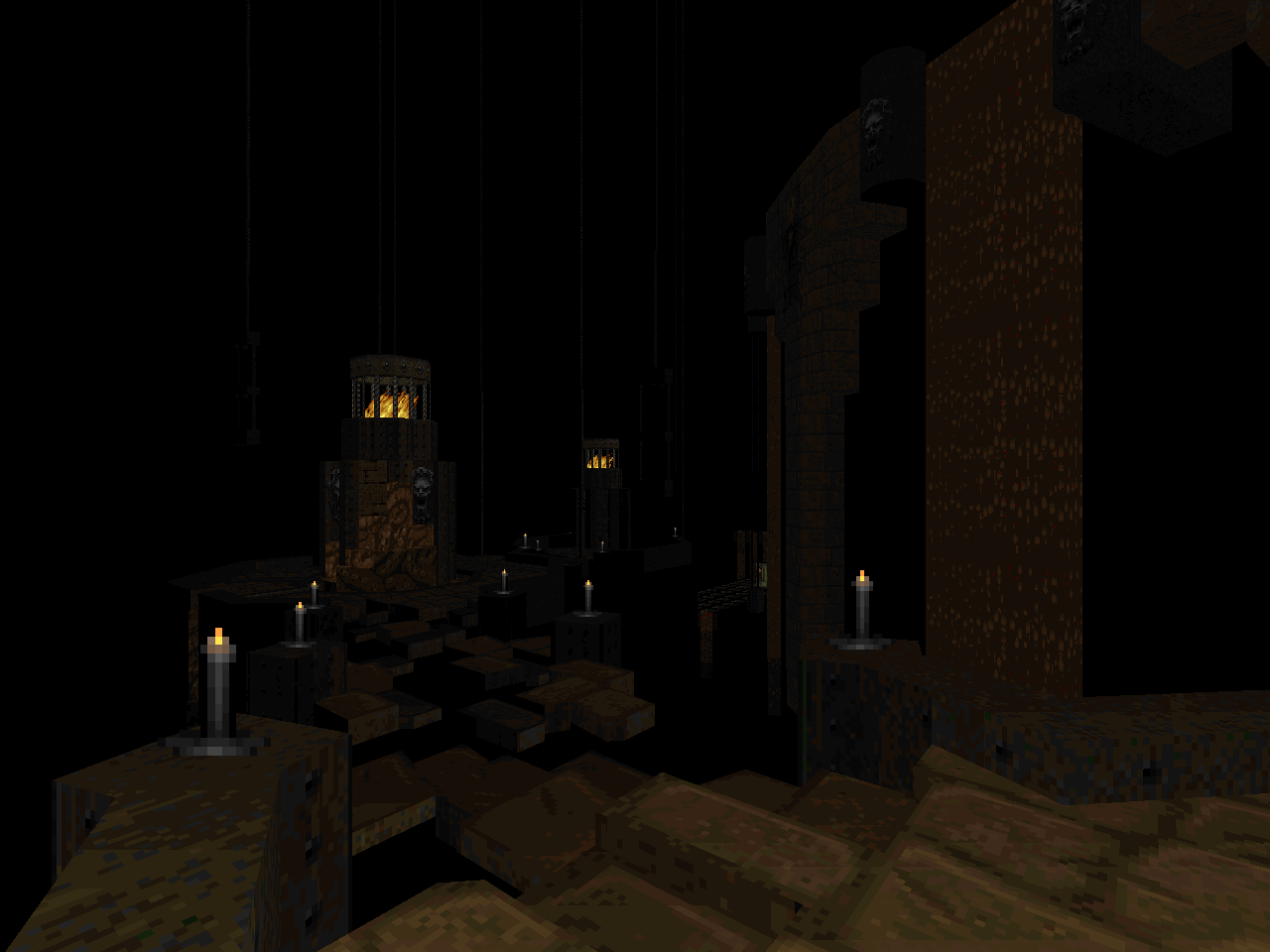 There are three such visits for you to experience. Each one will come as something of a surprise, and once you've left, you can't return. The author had a lot of foresight, though; any enemies encountered that are left alive will either find their way to the main playing area or be otherwise disposed of, and there are no pickups or secrets to miss, so enjoy them while you can. They're lovingly crafted to portray the breakdown of reality in the other space, and one has a neat sequence where you leap from cage to cage, telefragging the monsters inside until you reach your final destination. It's a cool gimmick, also used by Chris Klie in E2M5 of
The Lost Episodes of Doom
/ MAP28 of
BF_THUD!
, but Viggles's execution differentiates itself from '95 psychedelia with its fantastic presentation.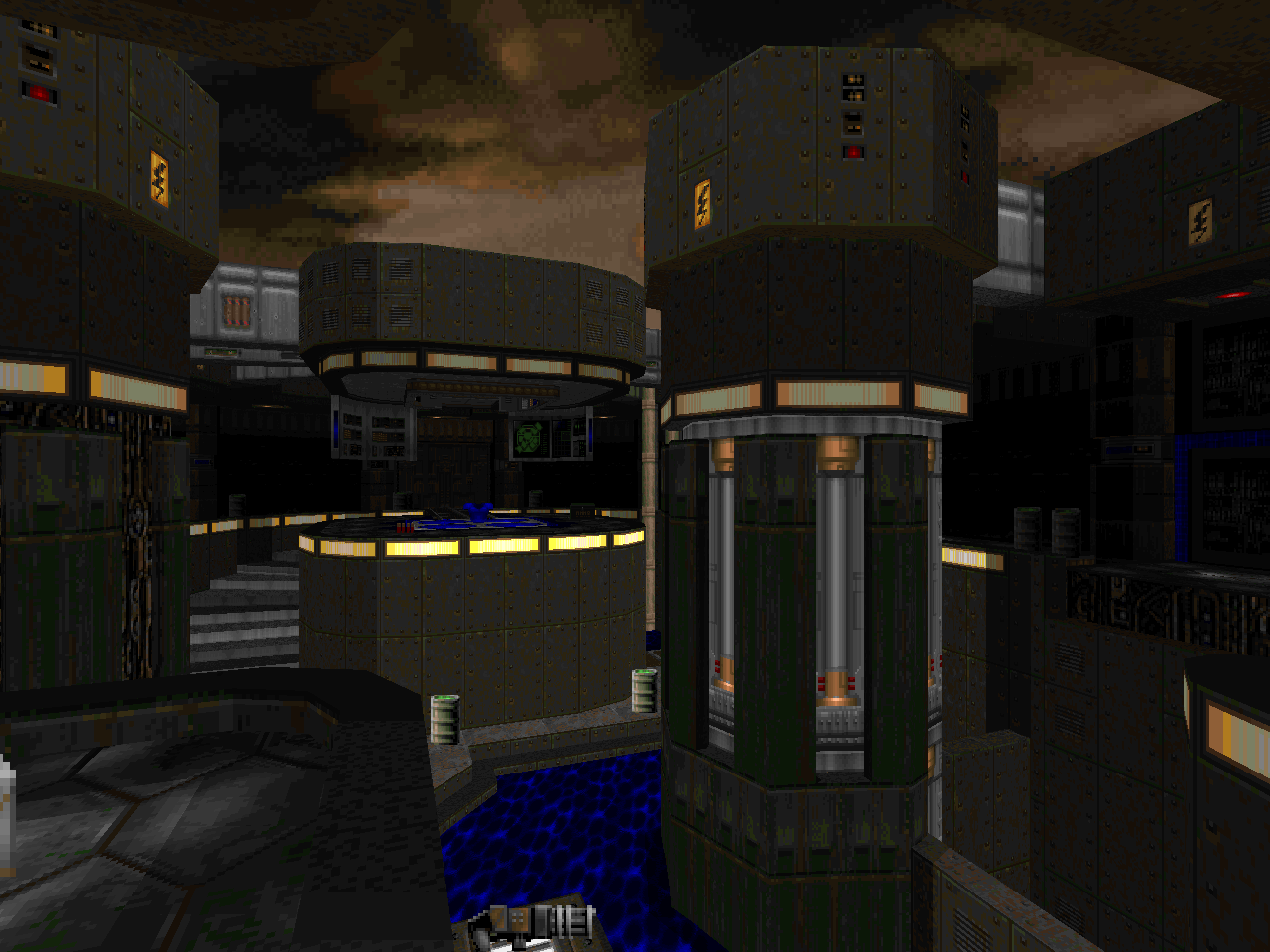 Breach also sports a handful of puzzle sequences. Some of these are bits like shootable switches that obscure secrets, or the one in the piston room following the blood well that you've got to ride to hit (unless you're freelookin'). I got stuck in the dark metal / water room because I could not figure out where to go after accessing the second floor. Eventually, I supposed that the flashing lift texture embedded in the column was a giant fucking clue, leaping into a little pit that started the next major bout of progression. Not all of the secrets house cool little hideaway areas that you'd otherwise miss, but I think that most of them do, and they feel pretty rewarding to find. Well, maybe not those four health bonuses in that secret off the monster closet in the first area.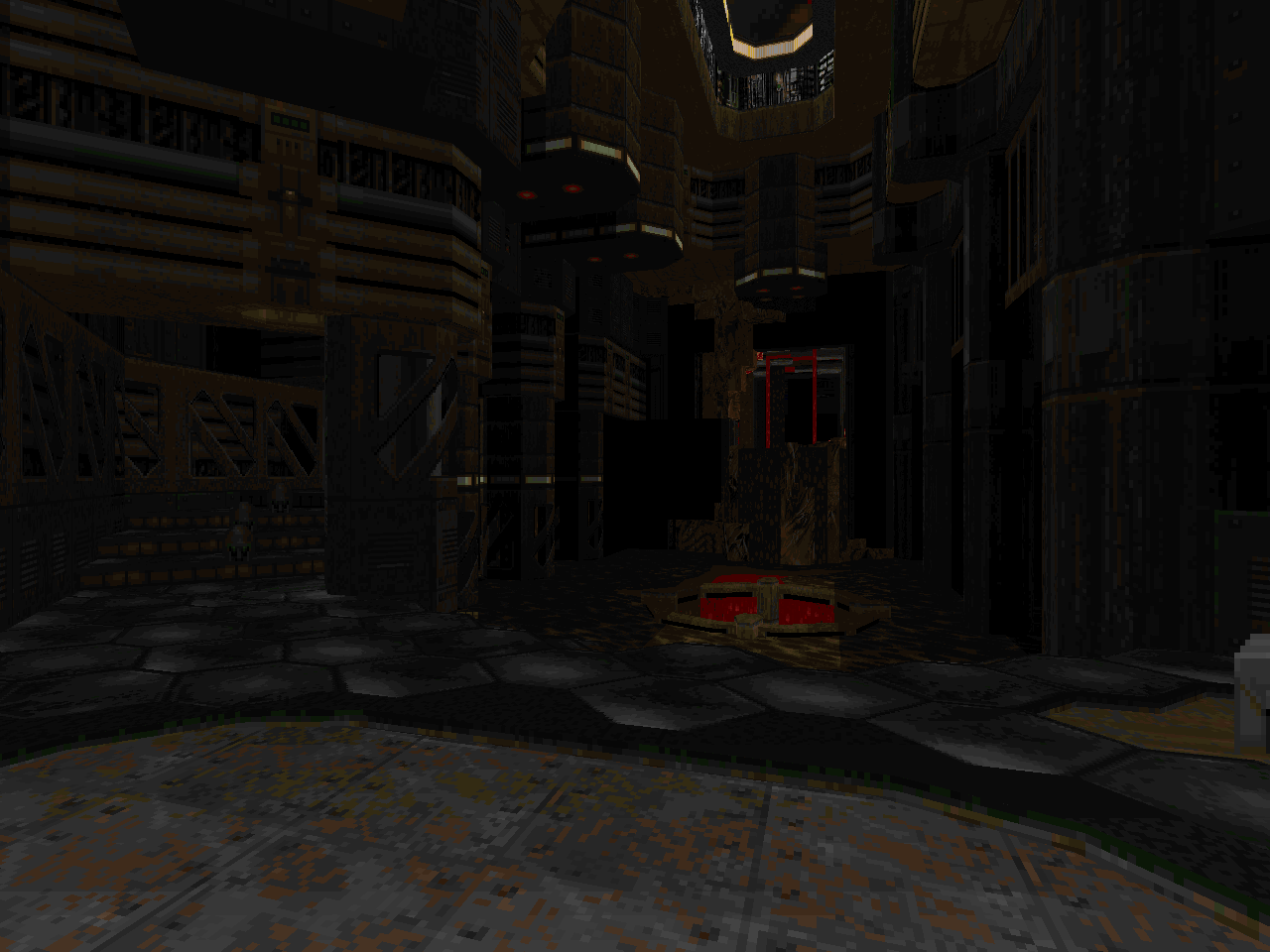 Breach isn't particularly hard. You certainly won't be lacking for ammo; whether you'll feel health-starved, I dunno. I wasn't particularly careful during my playthrough, so I was always looking for the next stimpack or medikit. All of the regular Doom II monsters make an appearance at one point or another, with the arch-vile serving as a final boss of sorts. The tricky geometry and layouts give you more room to retreat and run than you might think; most of my hits came from standing my ground and eating random fireballs / revenant rockets because I was dodging like a chump. The actual scenarios are a mix of incidental combat and pitched battles that result from large areas of the level opening up. The latter add an organic element to combat that you don't get to see when monsters are delivered surgically by teleporter... which does happen toward the end in the penultimate encounter, but otherwise happens sparingly.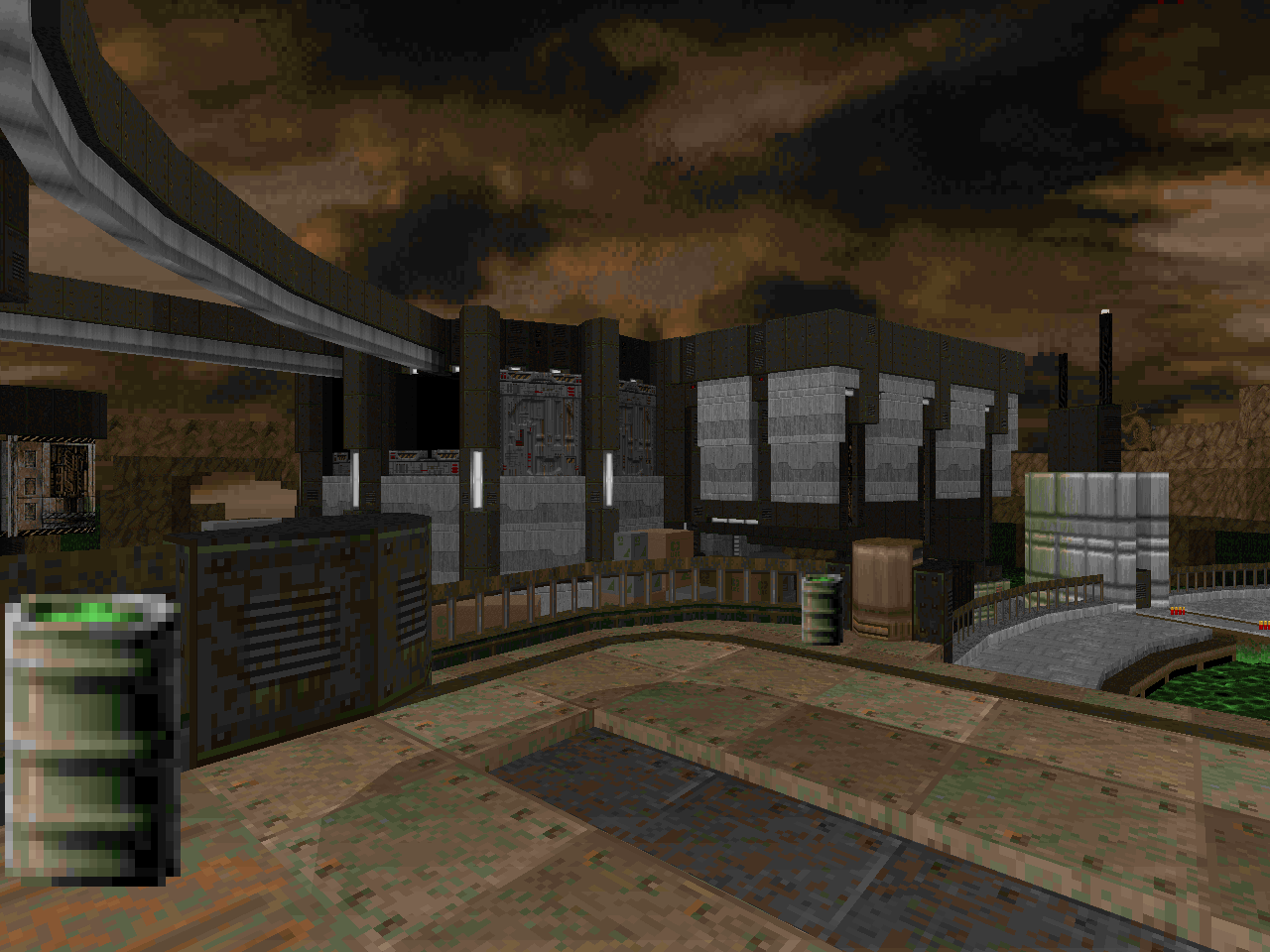 And, uh, you really ought to just play this level. Taking cool screenshots is like shooting fish in a barrel and both the action and atmosphere (great use of "Waiting For Romero to Play") combine with the architecture and detailing to create a true tour de force. I can only hope that Bestor takes some of his free time to finish the rest of what he had planned, because there's no telling where he'll take the rest of it given his work ethic. Load this up in your favorite limit-removing source port and get ready for a ride.