TRENCH


by Joshua Lehrer and Fabian Tillier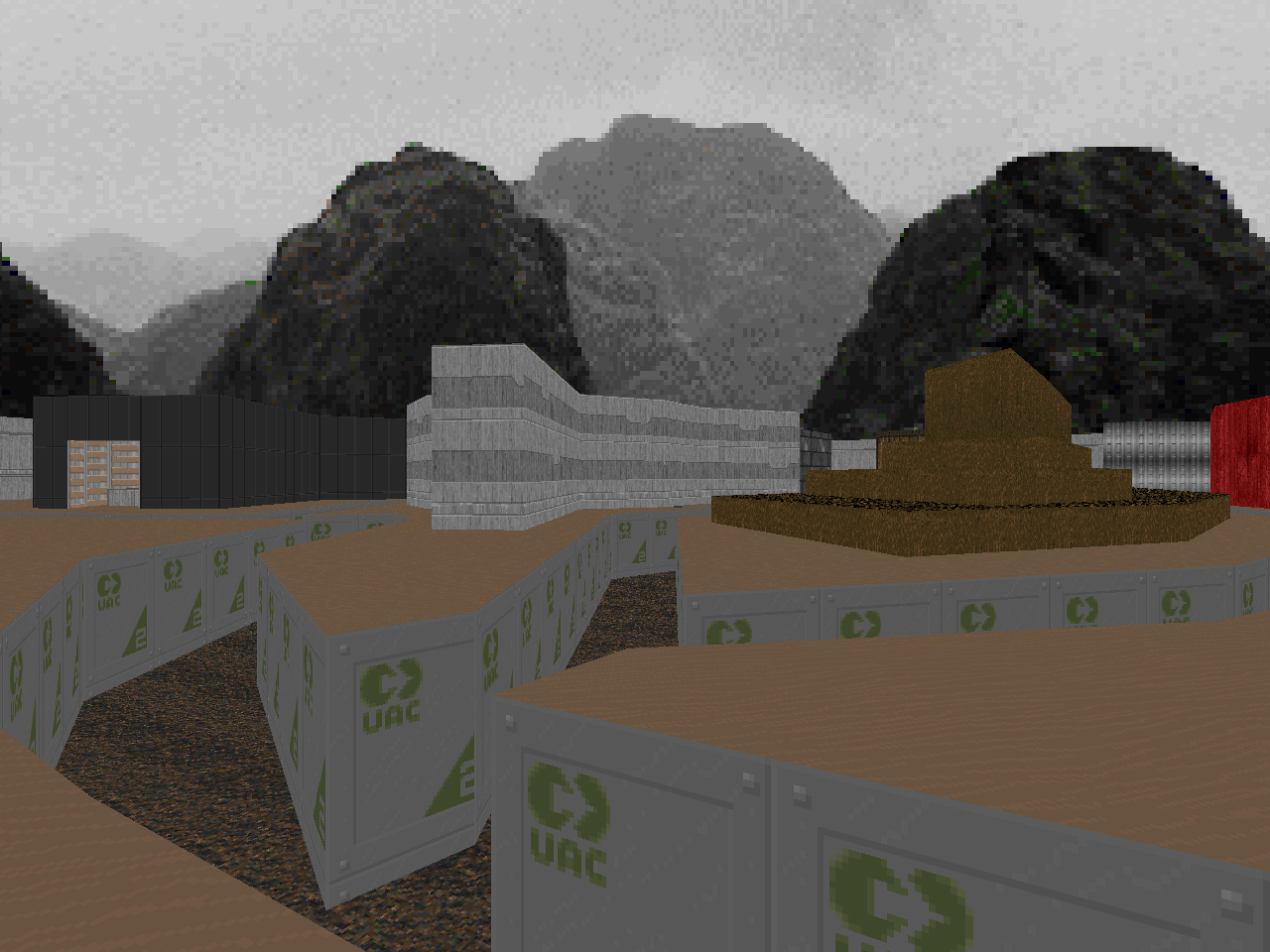 Lehrer and Tillier published
Trench
, a concept deathmatch level of sorts, very early on in
Doom
's history in May of 1994. It's an E1M1 replacement that's from a time when people still fancied populating deathmatch levels with monsters. The actual level is pretty small and has some twenty or so enemies as sergeants and imps, which are a mild annoyance in single player. I mean, you might get gunned down by shotgun snipers, but there isn't a whole lot of threat involved and all of the gameplay is concentrated in the two main tiers of play.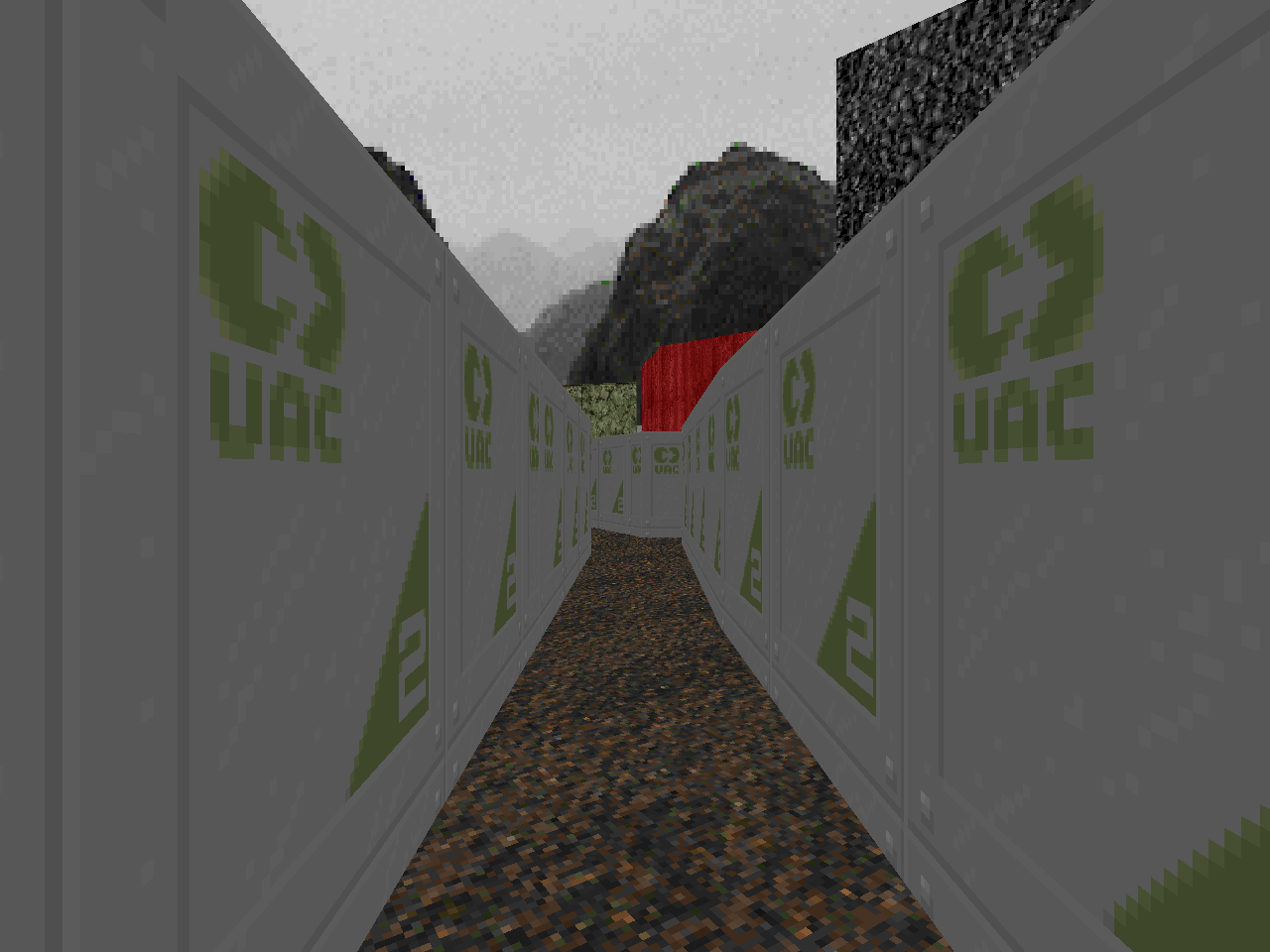 There are the trenches, of course, which are cramped and have a few exit points where you can climb above ground. The other is the flat area above the trenches, where you get a better shot at the enemies patrolling the outer edge. I like the base concept. I mean, not the idea of actual, narrow trenches with the UAC crate texture plastered all over them and mostly flat ground on top of them, but a level dominated by a series of trenches with some interesting landscape and dominated by some cool towers that span multiple tiers of play area. It's... raw potential, and I can kind of see that in this, which in and of itself isn't much to look at.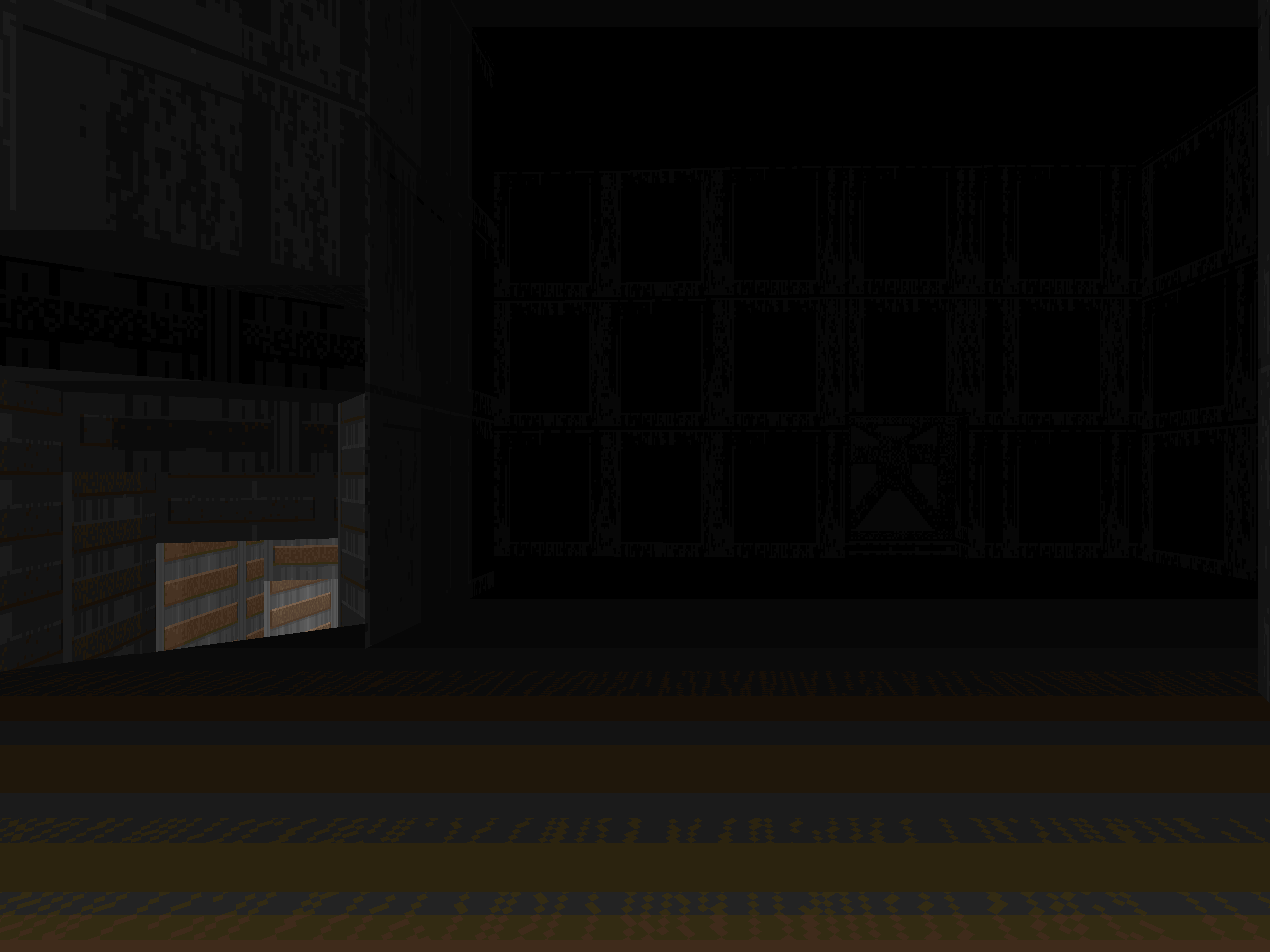 Trench's intended play experience is as a deathmatch level with the -respawn flag so that there is a never-ending supply of zombies and imps harrying the players as they duke it out among themselves. Your mileage may vary, but the authors and their friends apparently had a riot of a time. Not that that really says anything; practically every game experience can be made more vivid with friends. I don't know how it actually plays in deathmatch but I doubt that it's aligned with modern expectations given the cramped trenches that form the lowest point of action and the wide-open space that you'll otherwise sprint across.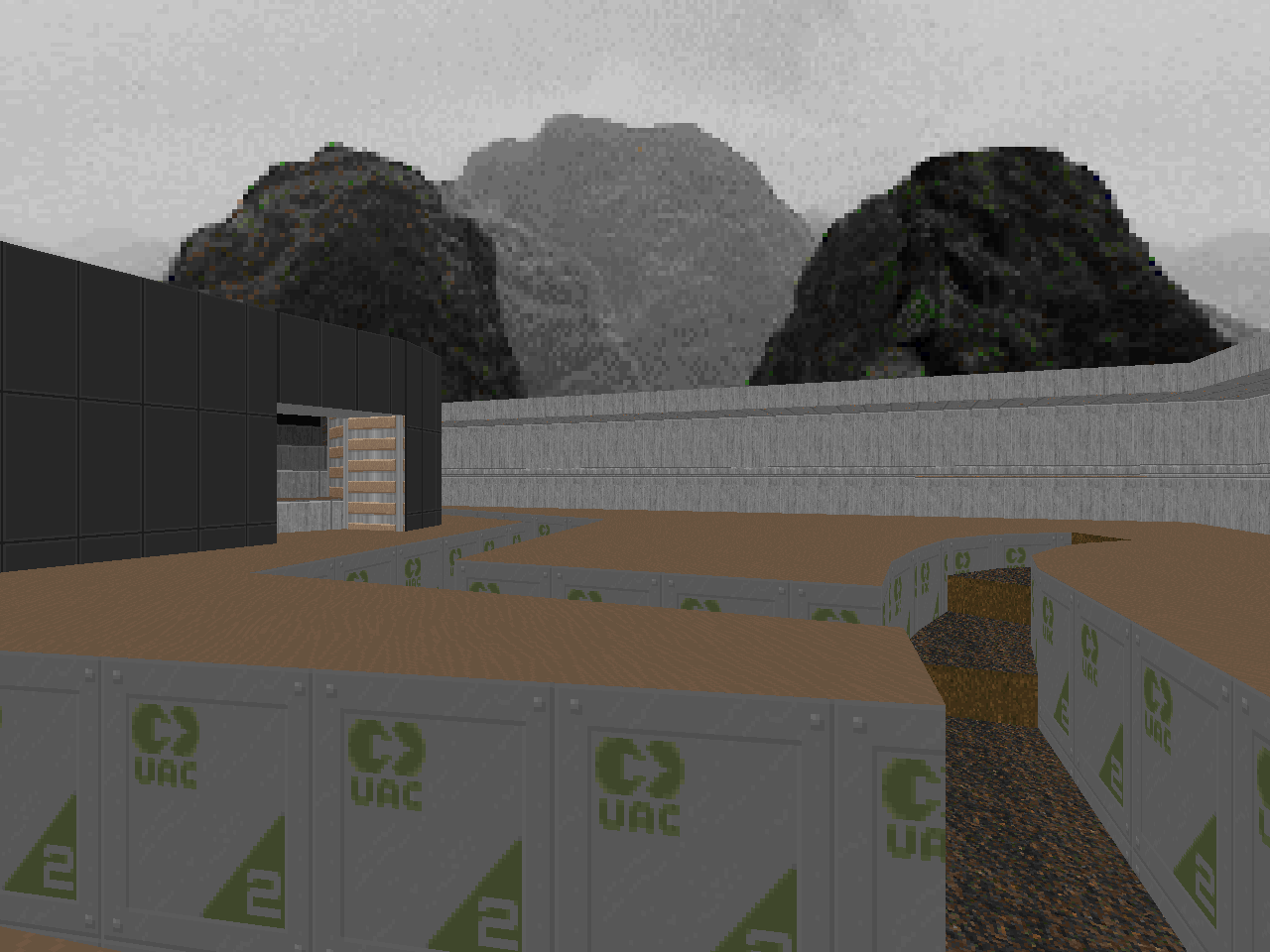 As a singleplayer map, Trench is utterly unremarkable except for its brevity. As deathmatch... the experience may be novel, but I'm imagining that it's more for fucking off. As for you, uh, I wouldn't personally recommend it.

A BUTCHER, YES, THAT WAS MY TRADE
BUT THE KING'S SHILLING IS NOW MY FEE
A BUTCHER I MAY WELL HAVE STAYED
FOR THE SLAUGHTER THAT I SEE