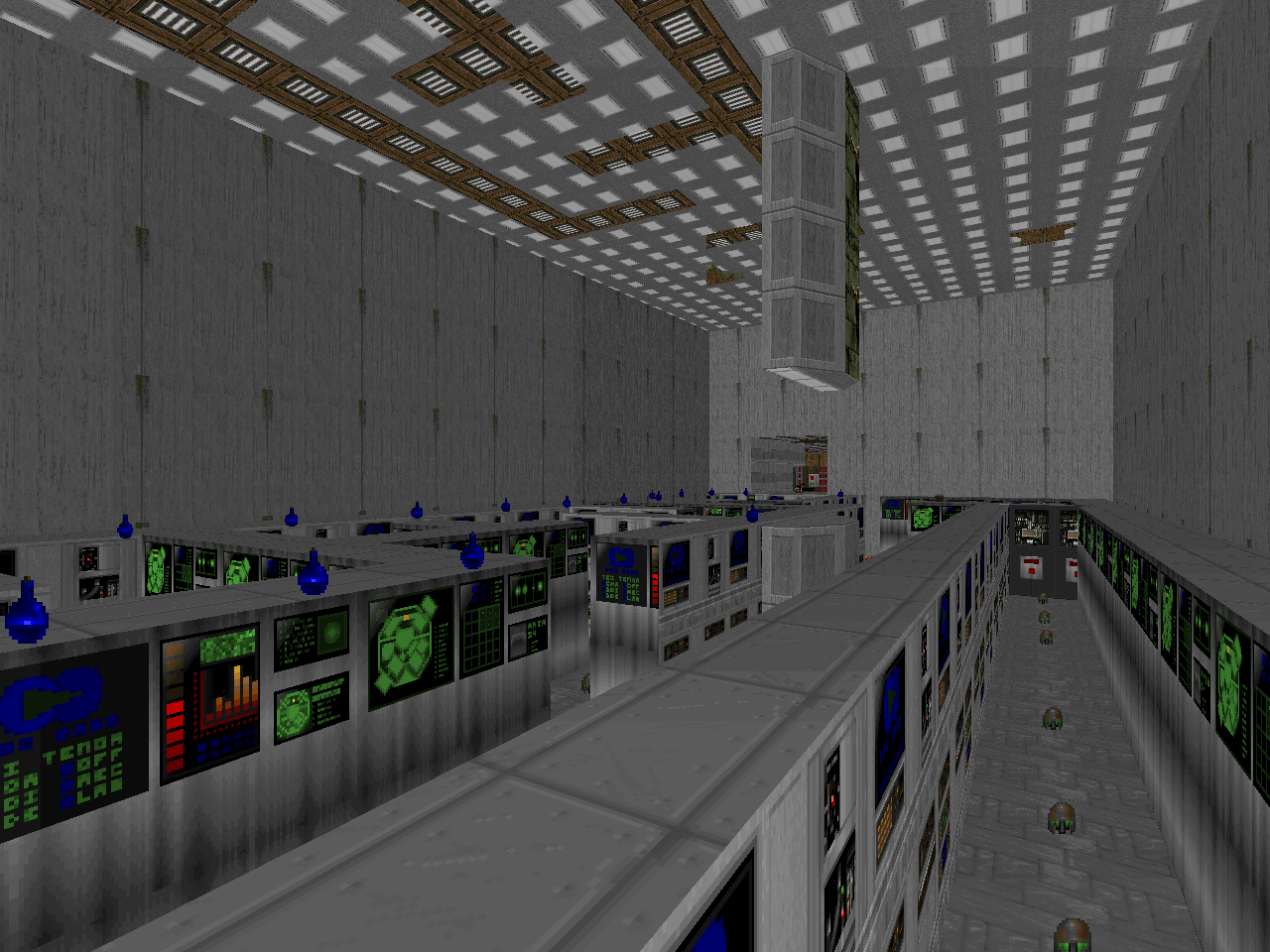 SQUID
is an E1M1 replacement with an absurd timestamp dating to 1980, but its presence on
Maximum Doom
nails down its origin to 1995, at the very latest. I think that the author went on to make a sequel,
SQUID2
, which is about as hilariously dated as this old thing. Whoever made it, it's clear that some of the fundamental design elements we take for granted had not yet taken root, not that that's a bad thing. It just makes
SQUID
a perfect snapshot of the wild west days of PWADcraft.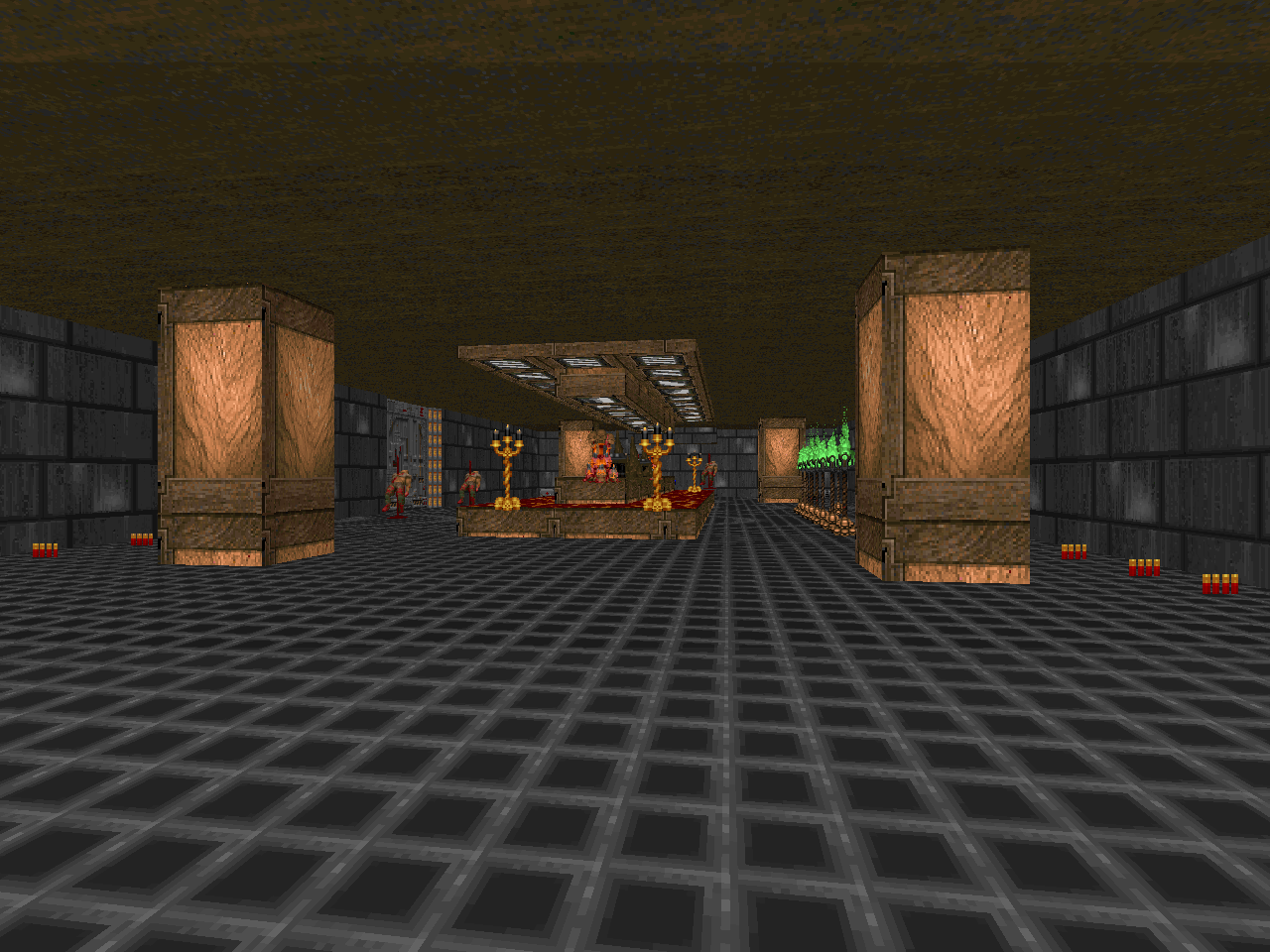 The layout is basically a hub with key-locked doors directly off the starting area. The fullbright concrete only gives you a taste of what's to come; going east into the computer maze is a tad more honest. The maze is a little dangerous, but most of the difficulty in this map comes from opening up one of the doors behind which a horde of monsters has amassed, because one of the author's quirks is using these weird platform / door / barrier things which don't block sound. It's not that there's a lot of pressure involved, just that there are a bunch of zombies and you'll catch a few stray bullets as you beat back the tide. There is something that I liked seeing, which the author also does in SQUID2; there are two yellow key doors leading to two separate areas. One houses the exit while the other has an optional area with a soul sphere. Thanks, Squidperson!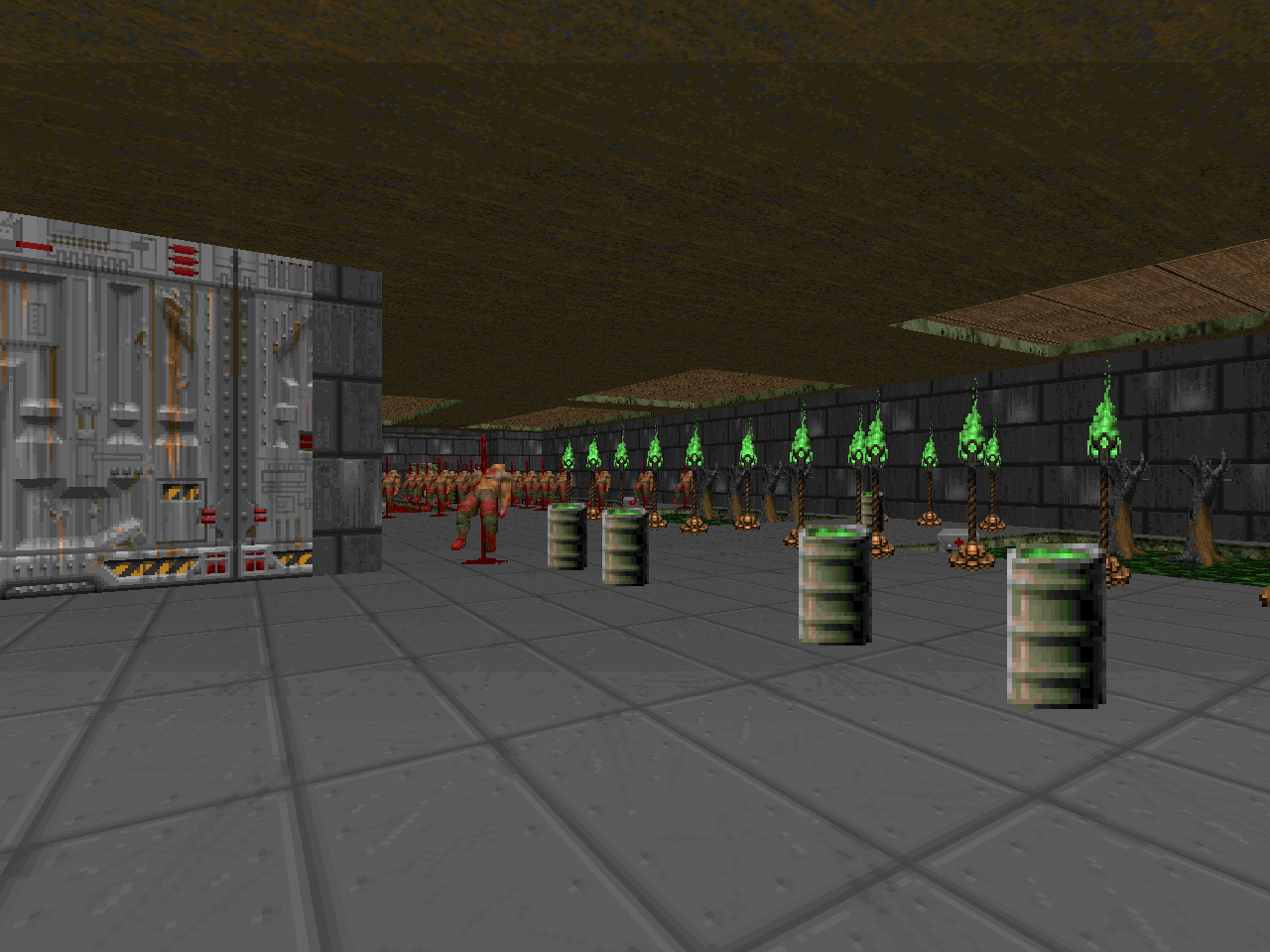 One of the strangest elements of SQUID is the blue key door, which for whatever reason occupies the entire nozzle-shaped hallway that it blocks off. Opening it up will reveal the monsters trapped within (mostly demons); it then proceeds to bounce off the heads of everyone involved until the door's space is cleared, which is a bit of a surreal experience. The author also decided to trap pockets of enemies behind walls of torches rather than put them up on elevated platforms or something, resulting in what is for the most part a fairly flat gaming experience. The final area has a Cyberdemon, which while easy to kill with the plasma rifle afforded, was a nice surprise. The final area is also tiled with those red teleporter pads, which looks like complete ass. There are also some nodebuilder issues, but I don't think that can really be put on the author.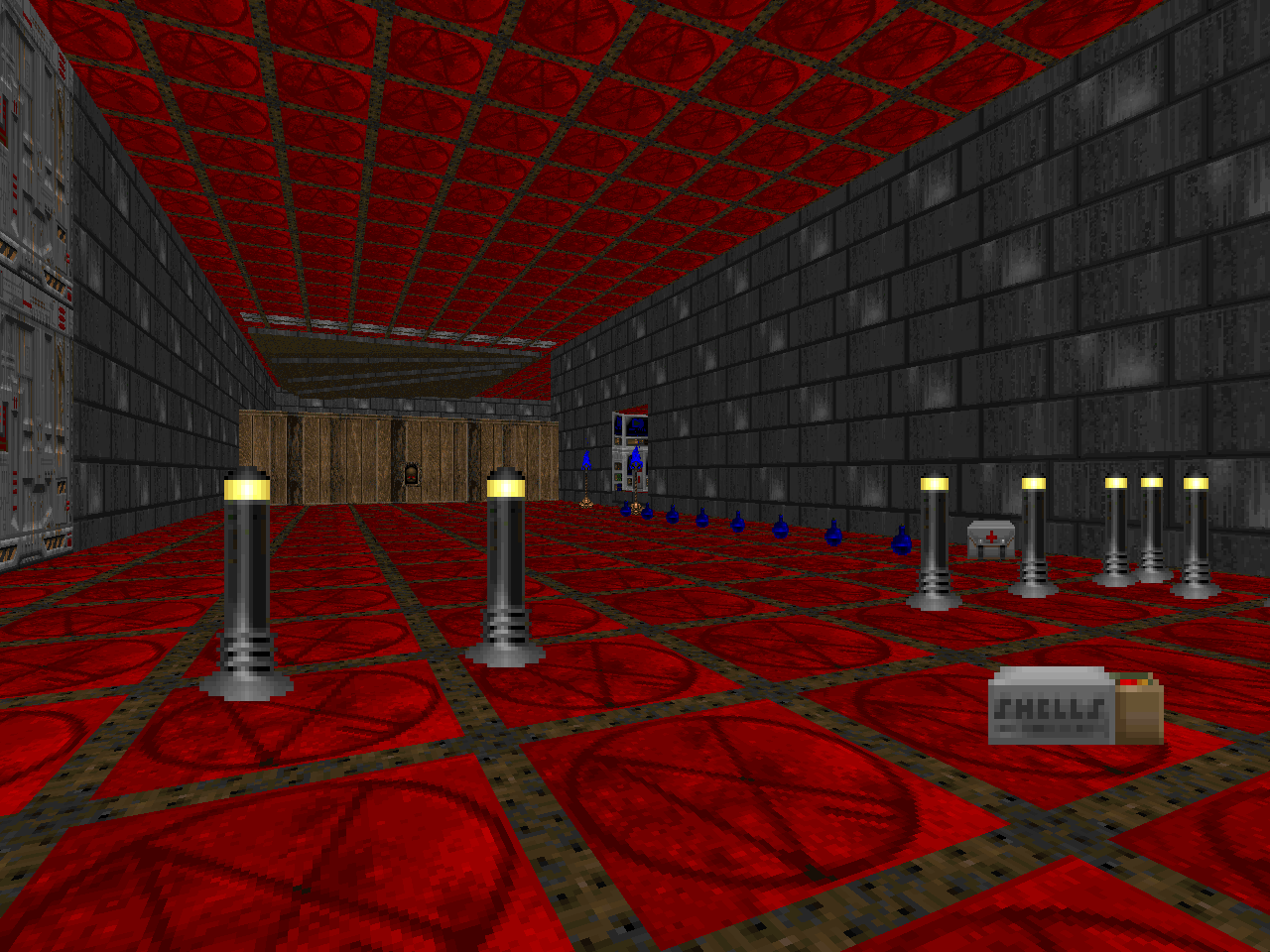 SQUID is a turkey shoot, mowing down tons of low-threat monsters in enormous, garishly-decorated hallways. It is pretty much exactly what I expected Maximum Doom to be, though it's amusing looking at all the author's workarounds for stuff he or she hadn't quite figured out yet. More of that in SQUID2. As it stands, this level is for antiquarians only.


I WISH THAT YOU WOULD... SET ME FREE... FOREVER
OH, BUT THESE... RINGS ON MY ARMS ARE... TOO DEEPLY BURNED
OH, NO, NO, NO, NO, I CAN'T LET YOU GO,
I CAN'T LET YOU GO