THE CATWALK


by Christen David Klie
Christen David Klie
submitted twelve maps to be used in id's
Master Levels for Doom II
project. Six of these were accepted; the other six were released by Klie to Compuserve (and then later to the idgames archives).
The Catwalk
is one of the maps exclusive to the released product. It has no included story, but Klie never had any pretense of forming a barebones narrative beyond what's presented in the work. It's a small techbase-style level featuring a fairly symmetric layout, but it's a bit more nuanced than simple mirror images. The key feature of the map is, as the title implies, the eponymous catwalk, which spans a massive pit that dominates the center of the level.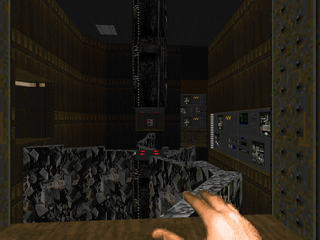 There's one big misgiving right off the bat. Your access to the west and east wings are hindered by a series of floor lifts with a mind of their own. They don't really add to the gameplay and while they're cute, they kill the pacing. Otherwise, the difficulty of the level is quite sedate, provided you visit the western wing first. You won't make it very far, but the goodies you pick up will prove invaluable, as the eastern side has little ammo of its own to speak of. The level is otherwise populated with a considerable ratio of toughs, including several pain elementals and baron ilk.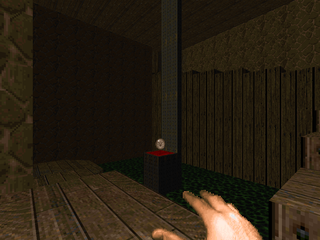 Klie flexes his puzzle-creation skills with the first eastern room, a simple switch puzzle piggybacked with a tricky navigable route. The yellow key is a bit annoying, as you have to jump off its level to access the switch that grants access to it, and then loop back again. The red key is a bit trickier to get and requires clearing the western wing and then backtracking once you've lowered it. Don't cross the catwalk until you have it in your hand, or you'll have to devise some uncouth means to return to the other side.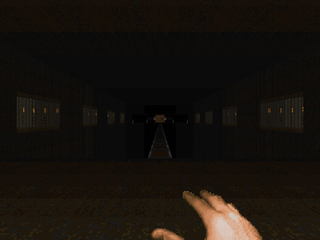 The end of the level has two peculiar secrets that I can only assume are meant for deathmatches. They're clever mazes with windows to snipe from and powerups to hunt for. There are some monsters in the eastern maze, but they feel more like an afterthought. All in all, it's just a neat level with a few sour moments that don't really take away from the rest of the experience. If only the rest of
The Lost Episodes
had been this interesting...