THE COMBINE


by Christen David Klie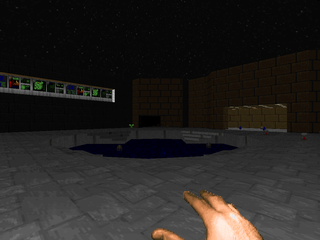 Christen David Klie
had the good fortune to work on
Blood
as a contract designer with
John "Dr. Sleep" Anderson
early on in the project's history. When id contacted Anderson to contribute to their
Master Levels for Doom II
product, he made Klie aware of the situation, and I'm assuming Klie got in touch with id. While Klie made a grand total of twelve maps for inclusion, only six were accepted,
The Combine
numbering among them. It's a small, compact techbase-style level that show a marked improvement in mapping quality compared to Klie's earlier levels, showcased in
CHRIS_K.WAD
.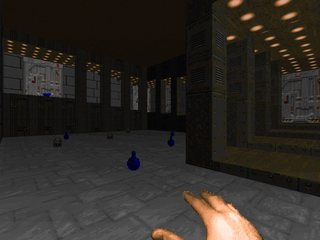 Difficulty is pretty easy. The level is mostly hitscanners and imps, with a few spectres thrown in the mix. The hitscanners compound difficulty when most of the rooms are fairly open, but there's enough health and armor lying around for things to run more or less smoothly. There aren't really any traps, just a few tricky sequences. One of them is a narrow trail over some nukage which is inescapable if you fall on the wrong side. Another is the nuke trail running to the blue door, but that's more or less a sequential quibble.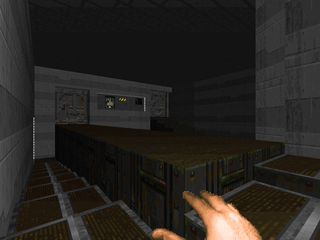 The biggest improvement over Klie's earlier material is a series of nice landmarks that help give each room some individual character. The water pit in the opening room, for instance, or the bizarre slope sloughing off into toxic waste in the southeast corner. It also demonstrates that Klie hasn't lost his propensity for puzzles. Depending on your avenue of approach, you may have most of the baddies cleared before you start hunting for keys, which may involve some rooting around. Finally, there's a gorgeous night sky the readme indicates comes from John "Dr. Sleep" Anderson.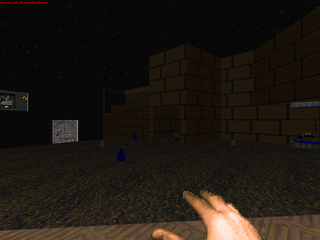 The Combine is a nice, short level from Klie. Playing through it, I'm beginning to see his style, which some Doomers often laud, but which I found to be buried beneath the inexperience of his earliest outpourings. The contracting (and about a megaWAD worth of experience!) really helped to bring out the best of his talents. It's just one of twenty reasons you should have the Master Levels, you freebooter.



XEN OR BUST