SUBTERRA


by Christen David Klie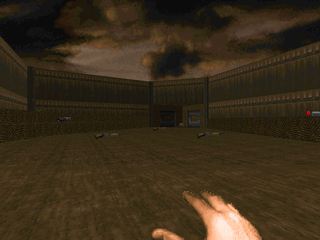 According to a
post by the man himself
on the
Doomworld
forums,
Chris Klie
's
Subspace
and
Subterra
were more or less two parts of a small series, with
Subspace
coming first and
Subterra
second. Both, of course, are maps from id's
Master Levels for Doom II
, and would have been joined by a third map, Subderma. Sadly, we have only the first two parts, the full trilogy itself less likely to materialize than
Mordeth
. As indicated by its name, the vast majority of
Subterra
takes place underground. The end result is a network of very brown caverns and tunnels.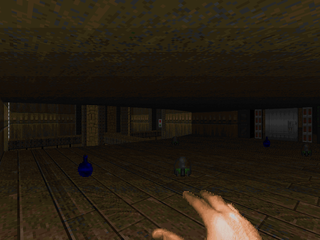 You rise from beneath the earth at the map's beginning, a nice touch. This puts you in the middle of a lukewarm crossfire, immediately followed by a duo of hell knights. From here you can access an elevator shaft leading to two different wings of the level. The northern exit contains a teleporter which grants passage to the tiers of ammo and armor in the opening room. The eastern exit, with its prominent invulnerability sphere, dumps you into a tricky situation you'll want a loaded shotgun for, or you may find yourself unable to handle the issue before time runs out.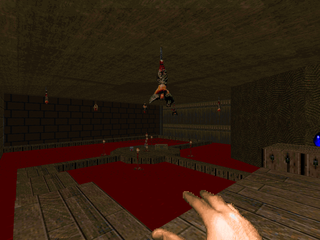 There are a few more less than straightforward scenarios to be found. The room immediately afterward has a horde of demonkin that teleport into a caged area, which can be dealt with one by one. There's also a very large underground storage area in the northern area of the map, from which you'll access the end. It involves a lot of nukage and can be dangerous if you've sustained too much damage, but unless you've been letting imps give you a spray-on tan, you should be fine.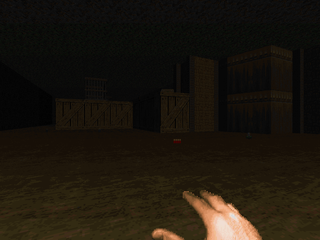 Of all of Klie's maps from the Master Levels, I think I like the architecture and encounters of Subterra the most. He shows a bit more variety in setting up fight situations and has some more inventive scenarios, like the invulnerability fight or the free-roaming horde in the expanse. I just wish it wasn't so brown; some black rock at least could have shook things up a bit for a more aesthetically pleasing experience.



THE WAR ON SUBTERRA